Recently it feels like every conversation we have somehow ends up on the topic of Austria. We seem to have developed a bit of a love affair with the country, obviously stemming from our ski season. It was also the place we spent most of our time during our road-trip across Europe this summer. Despite the road-trip being nothing like we imagined, Austria still had us wanting to stay forever.
Snow falling or sun blazing we quite simply love the country.
From campsite just outside of Lienz, we were not far from the famous Grossglockner, the highest mountain in Austria. We'd spent much of the winter hearing about this mountain and the amazing trips you could take there in the summer, so choosing to spend a day driving The Grossglockner High Alpine Road was an easy decision.
The High Alpine Road takes you through the Hohe Tauern National Park with plenty of stops to park up, take pictures and enjoy the view. You may, like us, find yourself stopping so often due to the incredible views that it feels like you're never going to reach the end of the road.
You'll also come across the Grosglockners glacier, the Pasterze, at the main visitor centre which despite looking very busy usually has enough parking to cope with the crowds, all desperate to take in the views. There are plenty of restaurants and cafes on route to enjoy, some in particular with prime locations overlooking the highlights of the alpine road. These along with marked walks in the national park mean you can easily spend a day here being blown away by the beauty of the mountains.
With that in mind, here are the pictures to demonstrate what I couldn't possibly put into words.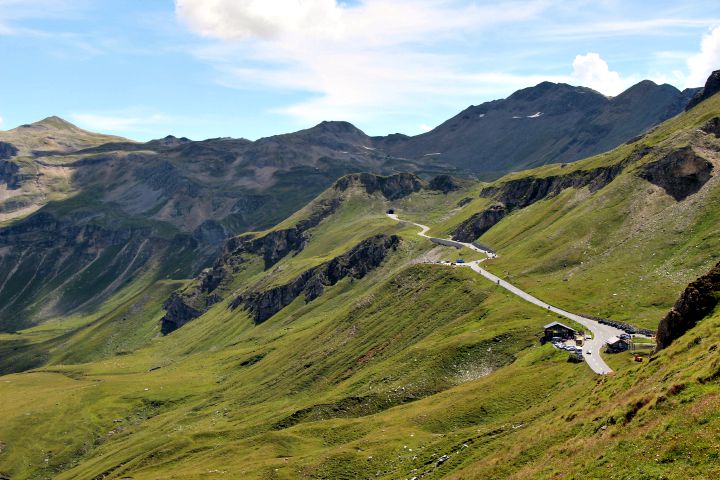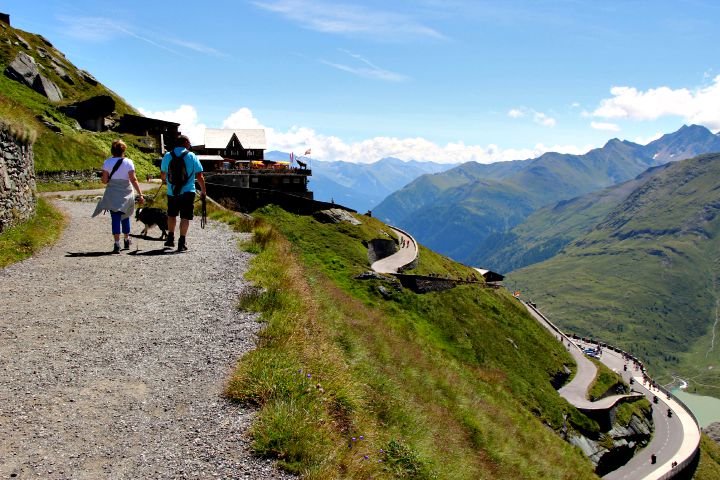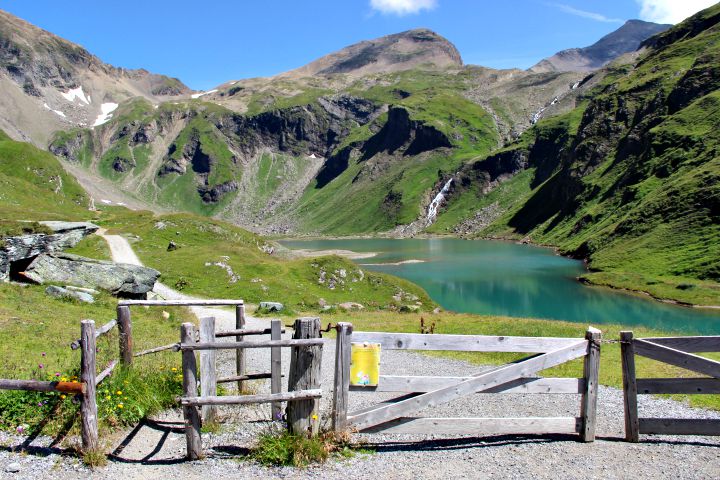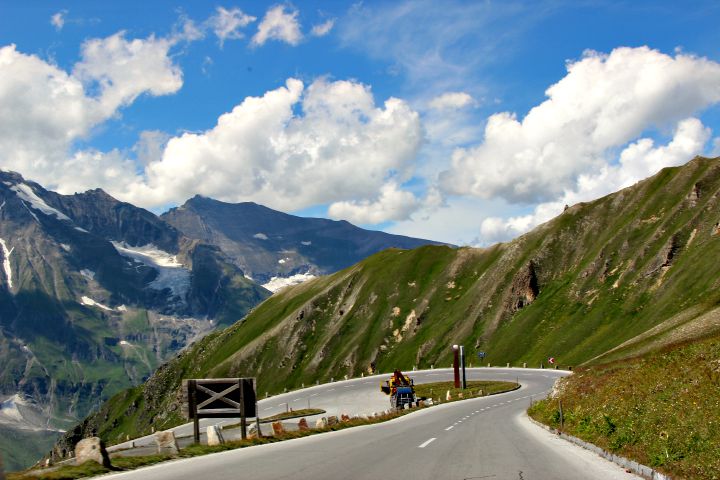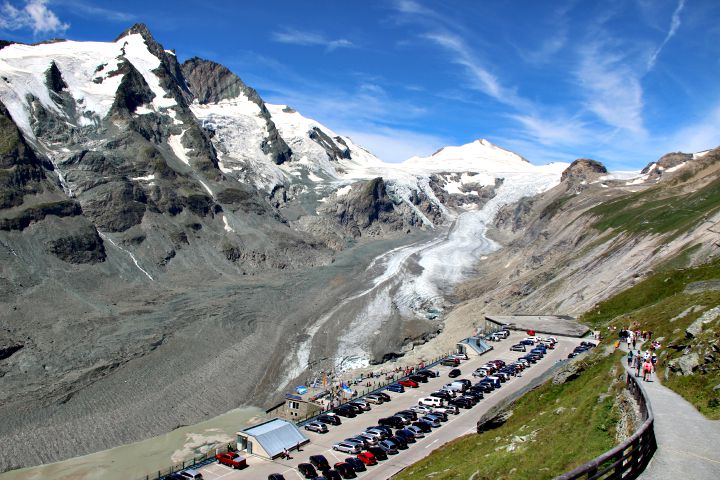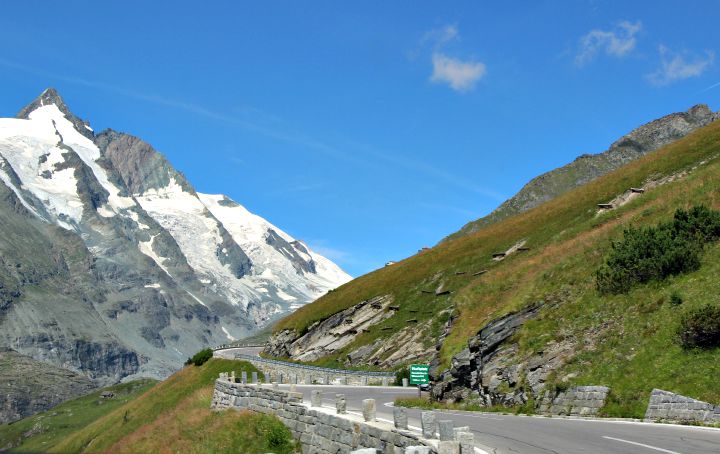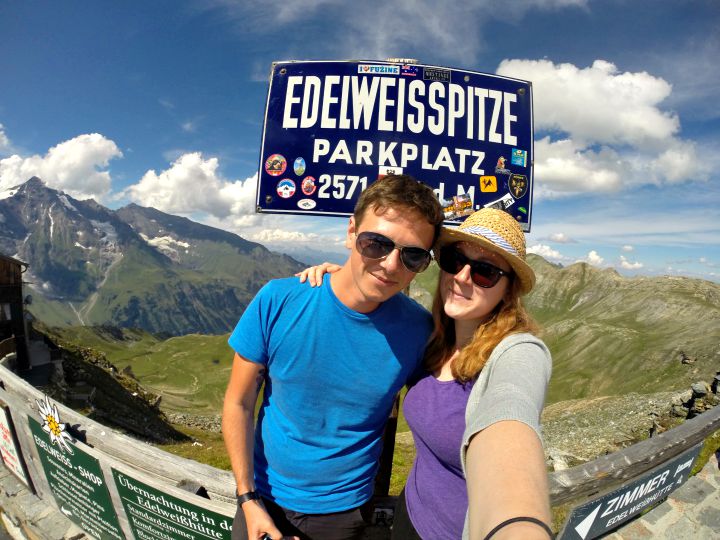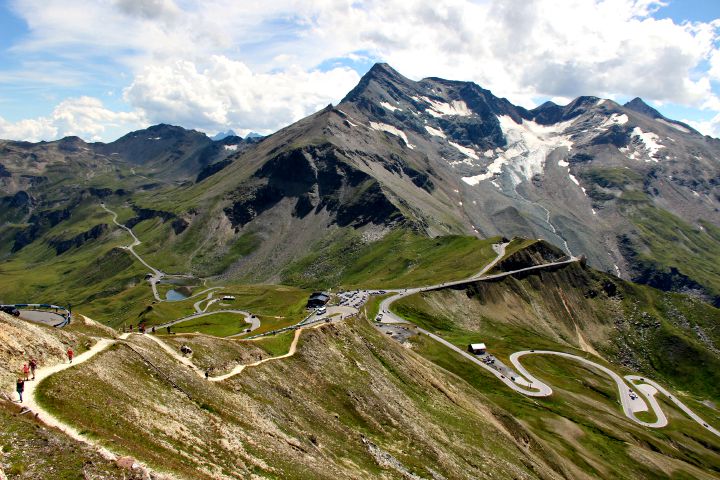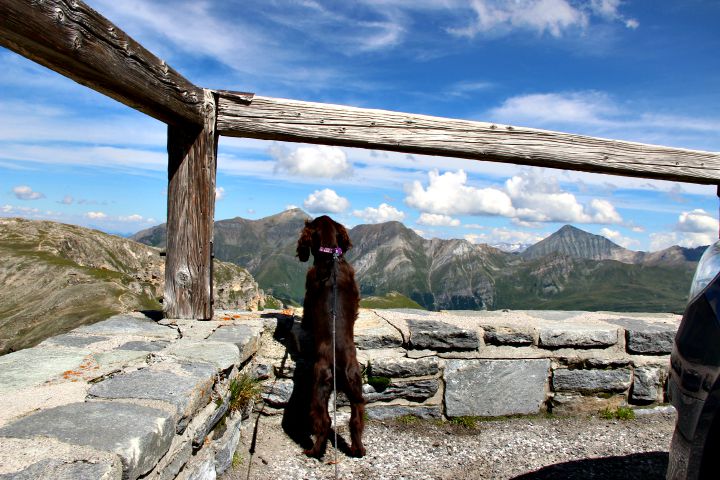 A view good enough for anyone (or dog)
---
The Details
Entrance Fee: 34.50 Euros (for a standard private car)
Opening times:
Beginning of May until 15 June: 6 am – 8 pm
16 June until 15 September: 5 am – 9.30 pm
16 September until end of October/beginning of November: 6 am – 7.30 pm
Have you driven this road before? Or perhaps you know of an even better drive we could do?