So you're in Zell am See and looking for the best bars to get your night (or day) started. Well, I have some good news for you, Zell maybe small but all that means is there are plenty of places to drink withing a short walk of each other.
So, where to start?
Drinking in Zell am See
Diele Bar
We used to call this our 'local European trash bar' but don't let that scare you. Diele Bar is usually the busiest place in town for a lively drink and plenty of dancing. Although very different during the day this is the place to be if dancing to everything from cheesy classics to the latest chart music is your thing and, it's open very late.
Crazy Diasy's
People have been coming to Crazy Daisy's again and again for years and for good reason, this place has everything covered. There's an outdoor seating area for during the day, a restaurant serving great food and a late night bar upstairs. The staff here are why this place is so popular and you'll find great live music most evenings during the peak seasons, another spot for the dancers.
Gin House
Gin House is one of the most well known bars in Zell am See having won many awards for it's various drinks over the years. You might have already  guessed but they have hundreds of gins, all set up nicely overlooking the bar and seating area. However if gin isn't your thing it's not a problem, you'll find all of your usual favourite drinks here too including a very extensive cocktail list.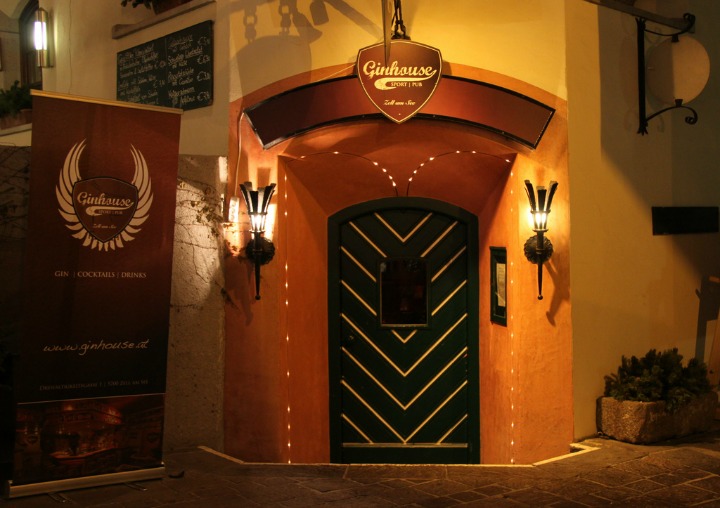 Creative Commons – Flickr: Cristian Bortes
Lebzelter Hotel and Keller
The Lebzelter hotel is situated right in the heart of Zell am See and has two great drinking options. At the front of the hotel is a very traditional looking hotel bar which is open to anyone and well worth a visit. Alternatively you can head around the side of the hotel and down into the keller located beneath the hotel where you'll be in for a completely different (literally) underground experience.
Greens
There are two sections to Greens with the very small upstairs area being a popular drinking spot for locals finishing work. The much larger downstairs bar (Greens XL) is where the party is, serving great cocktails at great value during happy hour.. During special occasions or festivals this is usually the place to be however it can be a little quite on other nights.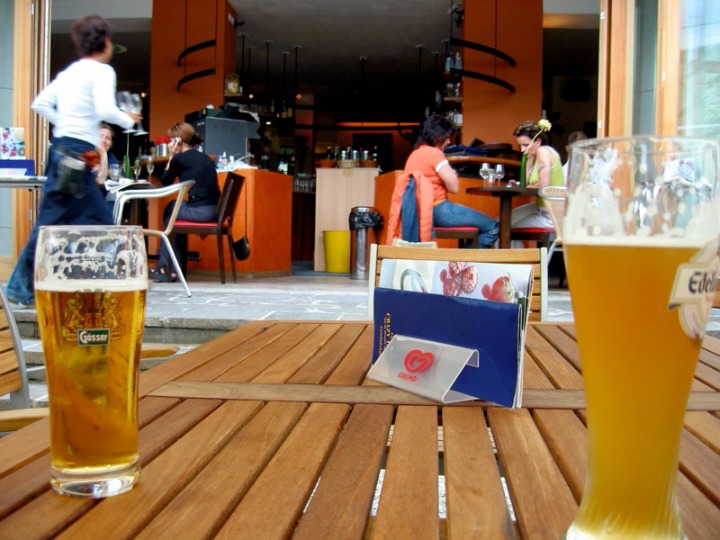 Creative Commons – Flickr: /Kallu
A Bit of Irish
If you're looking for a more traditional pub feel then this might be the bar for you. Although now under new ownership the plan was for it to remain under the same style as a good drinking pub where you'll be able to catch all the live sport. This is the most reliable place to watch football or rugby in Zell am See. During big sporting events Crazy Daisy's may also have a few screens up and Win Win Casino is also another good option.
Insider Bar/K1
Probably one of the most popular outside drinking spots (especially during the winter season) insider bar is located in a small atmospheric walkway in the center of town.  It's also home to K1 which is the closest you'll find to a traditional nightclub in Zell am See.  K1 is at it's busiest on Friday or Saturday nights with locals and can be a little hit or miss during weekdays.
Have you been to Zell am See and any of these bars? or maybe you are there now?