Although eating out isn't high on our list of things to do anymore, we're saving don't you know, we used to love trying out all the different restaurants around Kentish Town and Camden.  Now that eating out is off the menu (I couldn't help myself) all we can do is share our favourites with you and salivate over the tastes we crave so much.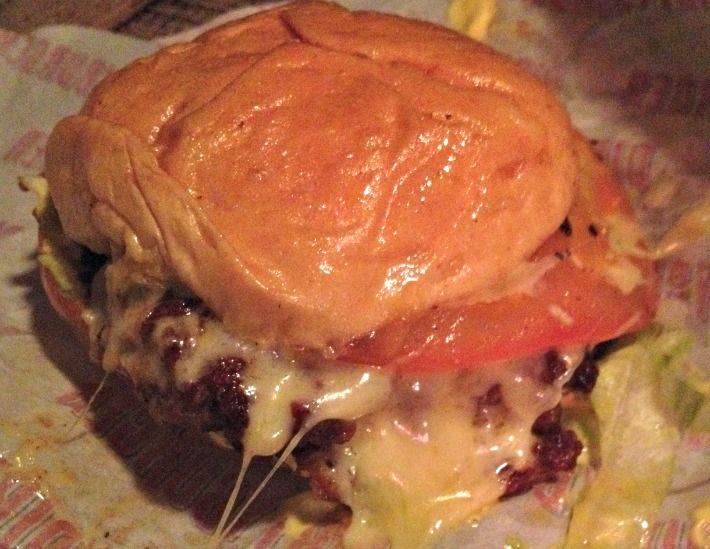 Dirty Burger
There's a lot of good pubs around Kentish Town (One of them is mentioned below) and after a bit of boozing there's nothing like a dirty meal to keep you going until morning. As the name would suggest 'Dirty Burger' is just that.  The menu is pretty simple, everyone's having a cheeseburger but you won't be disappointed. It's juicy, comes with loads of extras and the onion fries aren't bad either…
Round the Back, 79 Highgate Road, London, NW5 1TL  –  Website 
Chicken Shop
One of Poi's favourites, he visited a number of times before finally dragging me along for the ride. I've described it before to friends as a better version of Nando's, that by no means does it justice but it's along the right lines in terms of the way the menu works. You'll be glad to know the food is a big improvement on Nando's too though and you won't feel quite so pressured by the staff to vacate your table the minute your fork hits the table. 'Chicken Shop' is hidden away in a wonderful setting as well, a discreetly marked doorway by the side of the not so bad itself 'Pizza East' above marks the entrance to the atmospheric basement restaurant below.
79 Highgate Road, London, NW5 1TL  –  Webiste
Ristorante Rossella
One of the best pizzas in the area, especially when you consider that it's one of the cheapest too. Whenever we've been, there has been huge portions, great customer service and a not so bad looking bill at the end of it either. A very good choice if you're in the area and looking for something satisfying, despite 'Pizza East' mentioned above being good just a few doors down Ristorante Rossella is definitely the winner when it comes to pizza.
103 Highgate Rd, London NW5 1TR –  Website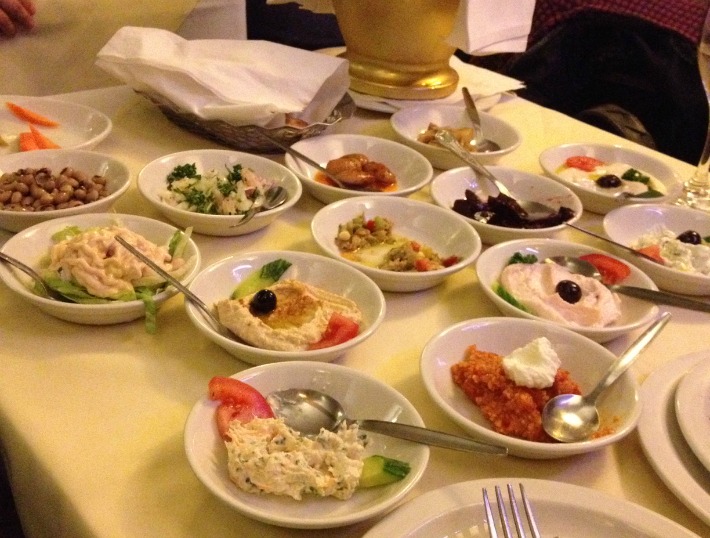 Alexander The Great Greek Restaurant 
My personal favourite on this list. We've only ever ordered one thing on the menu and that is the mixed meze. I've never had so many different types of food on one table, not only that but it's all incredible. We've had mezes before but this is by far the best we've come across, it's easy to spend hours in this very cozy, small restaurant as the (very friendly) staff bring plate after plate of mouth watering goodness. We can't recommend this place enough but you'll have to book, it's popular and for good reason!
8 Plender Street, Camden Town, London, NW1 0JT  –  Website
The Pineapple Pub
Easily our most visited spot on this list for one very obvious reason, it serves Thai food… but not just any old Thai food, real Thai food. Every dish comes out tasting exactly like it would on the streets of Bangkok, it's probably got something to do with the Thai chefs hard at work in the kitchen. Admittedly it's far more pricey than we're used to paying for the same dishes but in comparison to the other not so authentic Thai restaurants in London it's a right bargain.
51 Leverton St, London NW5 2NX  –  Website
Have you tried any of these places or perhaps you know of somewhere even better close by? We'd love to know about it!