The problem with wanting to go on all these lovely trips overseas is that they cost a lot of money. Unfortunately we're not made of money and we haven't robbed a bank recently, we have to save like everyone else.
The issue is:  we're just really REALLY bad at it.
We struggled to save before our first trip and now having to do it all over again isn't a lot of fun. Even worse it the fact we know exactly where all our downfalls are but the money keeps on disappearing, we can't stop spending…
Drinking
Or to put it slightly better lets call it socialising. Kirsty isn't much of a drinker but I really like beer (not larger) and most meetings with friends usually include a couple of pints or ten of the dark booze. Nights out with friends are something I missed a lot when we were away and I've been doing a lot of making up for lost time.
Potential saving: Very high
Likelihood of cutting back: Very low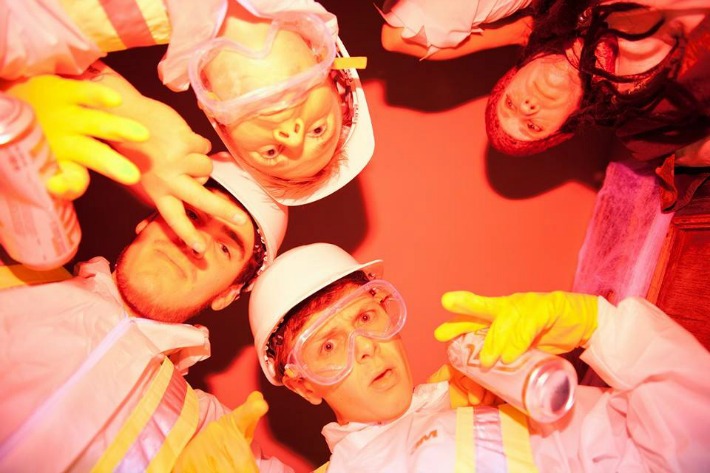 One of many booze fueled parties
Doing Stuff
It's a bit of a broad title but I'm sure you get the idea. When we're not working we like to make the most of our time going to shows and on days out etc but these all cost money. We could really do with sacrificing a few for the sake of our bank account but err… we don't want to.
Potential saving: Very high
Likelihood of cutting back: Very low
Buying Stuff
This has been a big one lately. Just because we've been back in the UK for a while we haven't started buying random unnecessary items but quite the opposite in fact. When travelling there were always things we wanted, mainly gadgets, but couldn't afford due to our tight budget. Since we've been back however we've basically been collecting everything we want for our next trip. Just in the last month we've bought a Go Pro and a DSLR, we're going to be a luggage thiefs dream.
Potential saving: Very high
Likelihood of cutting back: Very low (There's always something new isn't there)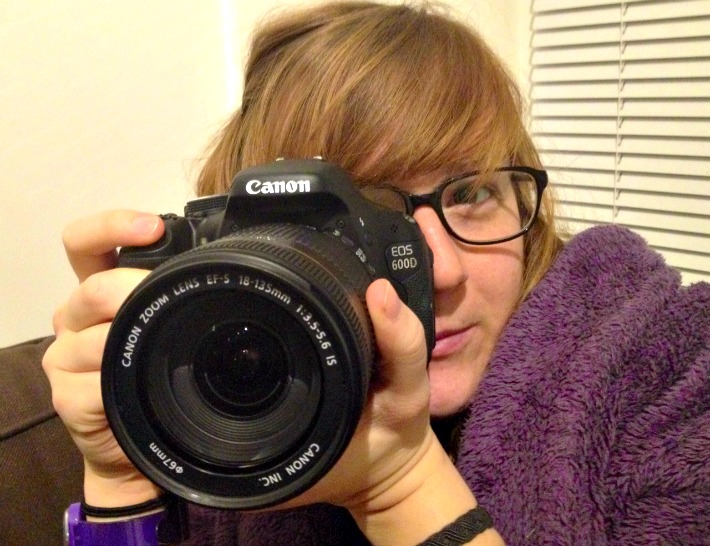 Kirsty and one of our new toys
London
It's not cheap. I could leave it there but to elaborate slightly it's a combination of things. The public transport around the city is brilliant but all the little journeys add up especially when it's as easy as a swipe of your oyster card. The biggest killer of course is the accommodation costs. Renting in London is very expensive and a big blow to our funds each month.
Despite this the biggest problem with London is that it's so bloody interesting, there's always something going on, something to see or do and as mentioned before, we kinda like doing 'stuff'.
Potential saving: Very high
Likelihood of cutting back: Very low
These all contribute to our terrible saving attempts (excuses, I know) but the biggest problem of all is our snottyness. We've done the whole living off cheap pasta for a year to save every possible penny thing and we don't want to go through that again. Especially Kirsty, working as a teacher and studying for her masters doesn't want to work all week and then have to worry about every penny she's spending.
The fact is no matter how hard it is to save we're both very clear on what we want and that is to travel long term again. We'll make it work and 2014 WILL be the year we do another runner (after a few more pints of course).
Summary: We want the world without any sacrifices and we don't realise how lucky we are!