We were very pleased to be invited to attend the Budapest Spring Festival which is now in it's 34th year and bigger than ever, boasting over 200 events in around 50 venues throughout Budapest. The festival showcases the best of opera, folk music and jazz with not only evening events but workshops throughout the day.
We went to see La Belle Et la Bête at the Palace of Arts, the first film concert I've ever been to. Philip Glass composed accompanying music and replaced the original dialogue of Jean Cocteau's 1946 Beauty and the Beast with just four voices showcasing the relationship of motion picture and music.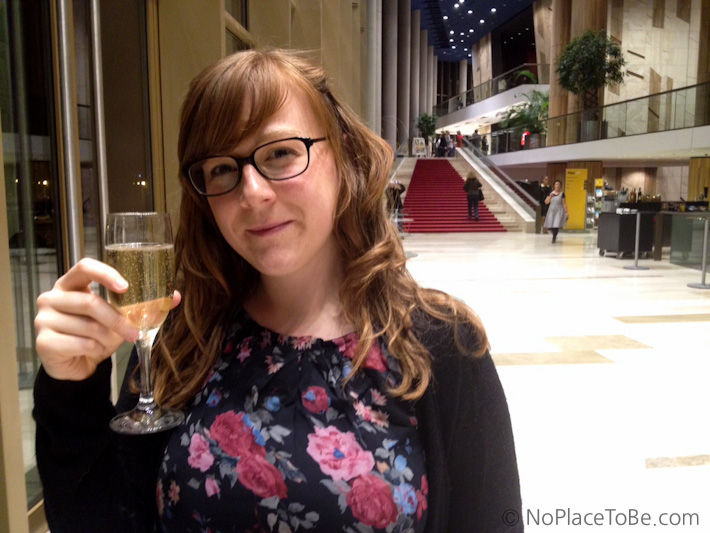 Kirsty dressed up for our big night out
Although this is not something we would usually go to, you're more likely to find us at a rock festival than taking in some classical music, it was enjoyable and a nice new experience. It was also a good test of our French which I can confirm is terrible, what were the point of those GCSE's again?
The Spring Festival runs from 22nd March all the way through to 6th April. If you can't get to Budapest in time for that there are plenty of other reasons to go! Exploring the city alone was enough of a reason to visit but the Hungarian baths and the beautiful coffee houses were a particular highlight.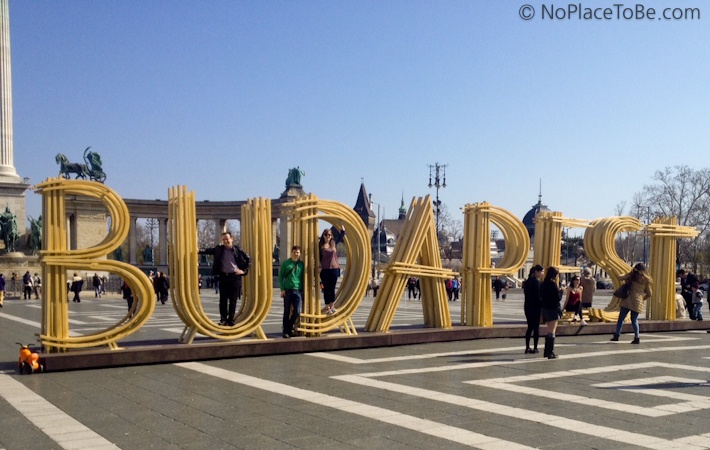 Who's in the letter D?
If you're looking for more of an excuse to get away though these are the other festivals that caught our eye and by 'caught our eye' I mean a very friendly taxi driver recommended them and they sounded fun.
St Stephens Day
The 20th August is a national holiday in Hungary to celebrate the foundation of the Hungarian state. It's the equivalent of the 4th July in the United States.  Usually many of the business close down to celebrate the holiday while events take place during the day and the celebrations come to an end with a large firework display at night, best enjoyed from the rivers edge on the Pest side of the city or from a boat on the water itself.
Sziget (island)Festival
A week-long festival from 11 – 18th August with a variety of artists which last year included Blur, Biffy Clyro and Chase and Status, not a bad line-up at all.  The festival also includes many lesser known acts and attracts a large crowd from all around Europe who can either camp on the island itself or enjoy a bit more luxury in the city nearby.  Most of the line-up for this year has already been announced and is looking very good, so if you're not doing anything in August? Just make sure to invite us!
Are there any other holidays or festivals we should be thinking about in Hungary?