Nothing can quite compare to the recommendations of others, people who have been there and experienced things first hand, positive or negative. That's why when the same place gets recommended not two or three but four times in a matter of 24 hours you know it must be something special.  But when that recommendation is for something as simple as a coffee shop just how special can it really be?
It's only coffee…
We're not big coffee drinkers and it's hardly the first thing we look for when touching down in a new city, in fact, coffee sits behind Yorkshire tea, beer & vanilla milkshakes in my go-to drinks. Despite this, given my recent experience in Budapest I'm going to agree with the recommendations we received.
You should definitely go to the coffee houses in Budapest.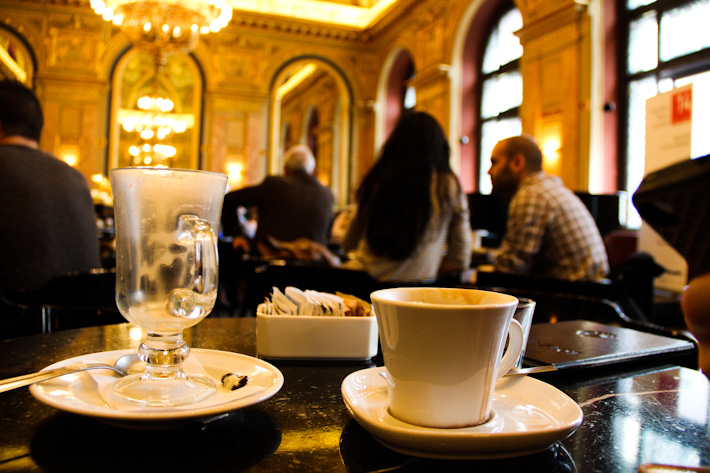 We're told that back at the start of the last century, Budapest was the city of cafes and even though now there seem to be more Starbucks than traditional coffee shops lining the streets, there is still the odd gem to be found.
The coffee shops were the heart of the city and many people, particularly writers, poets and artists would call them home for long periods of time.  These people frequented the coffee shops so often that many would have their own table, it wasn't reserved or owned by the customer but just known as their creative space.
With many of the cafes being open 24 hours a day, there was no need for a fancy home. A small rented room to get a few hours sleep was more than sufficient before returning to the cafes for bread, cheese and cold meats and an endless supply of coffee and ale.
Many of the original coffee houses have long since disappeared in Budapest, but there are still a few scattered around town which are well worth a visit. And once you're inside it's easy to see why they come recommended so highly and you'll never want to step foot in a Starbucks again.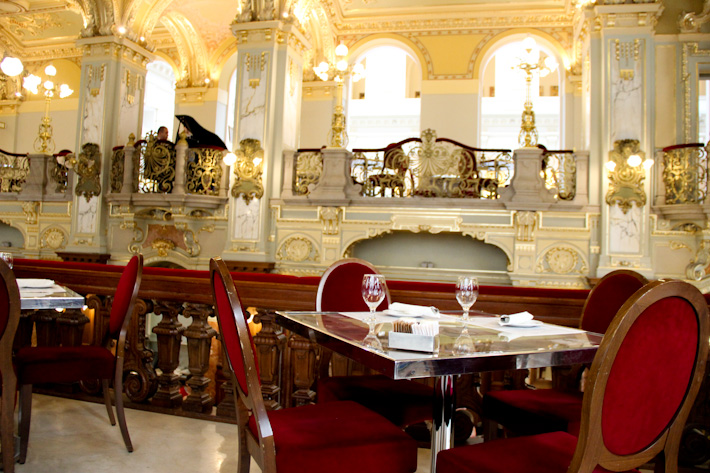 New York Café
This is the place that was first recommended to us and probably the most well-known coffee shop in Budapest. It was built for a New York insurance company (hence the name 'New York Cafe – you would have thought they could have come up with something more original!). In the 19th Century it was one of the first cafes which opened 24 hours, there are two rumours about why this happened:
The key was stolen
The owner threw it into the river so he had to stay open 24 hours
It's beautiful but very expensive. Coffee is around 1700 Hungarian Forint (£4.50) which is definitely above average however, it does come with two delicious biscuits and water! You can get more for your money in most of the other cafes, but I would still reccmomend coming here to just soak up the lovely atmosphere.
To get there: The nearest stop is Blaha Lujza tér (square) which is a major intersection in Budapest. You can get the red metro (line 2) or one of the many trams that run along the main road.
From Blaha Lujza look for the white tower a little further down the road. New York Cafe is situated at the bottom of this easy to spot building.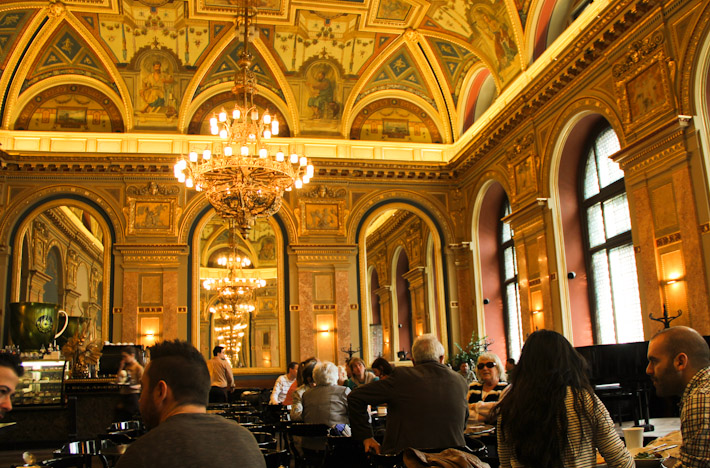 Lotz Book Café
This was my favourite cafe, I'm not sure we would have found it without a recommendation as it's hidden away at the top of an escalator in the Alexandria book store. The best thing about this place is the entrance, inside the shop you could be in any generic bookshop around the world but as you head up the escalator the first thing you see is the ceiling and it's clear there's something more special here. It first started life as a gentleman's club and even had an ice rink on the roof, however during the communist era the ice rink was removed but luckily, still hidden away in the store was this gorgeous cafe!
Another reason we liked it so much was the cost, it's much cheaper than New York café and we were able to get a cake and coffee for the same price as just a coffee!
To get there: The nearest stop is Oktogon. You can get the yellow metro (line 1) or tram 4, 6.From Oktogon walk down Andrassy street towards Opera and it's on your left.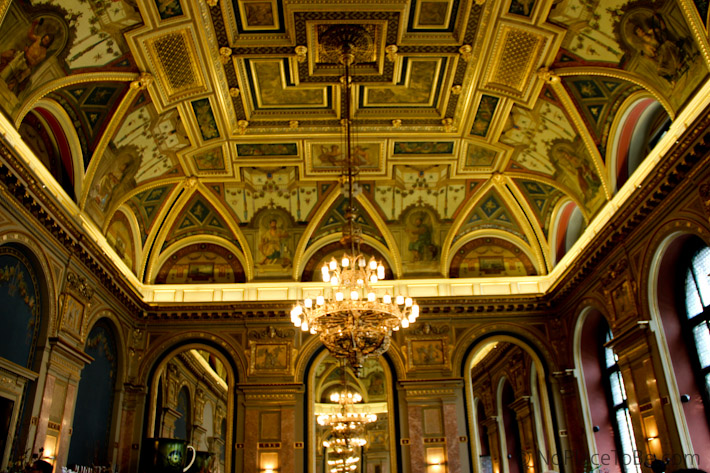 Café Gerbeaud!
If it's sunny and you are looking for a place to sit outside, head here! The cafe is in the corner of a big square and right at the start (or end) of the main shopping street. It has a nice selection of ice cream and chocolates as well as the usual coffee and cake. Even if it's not outdoor dining weather this coffee house also has a beautiful interior and plenty of seats to spend an hour or two reading more posts from yours truly.
The prices are similar to New York Cafe, however there is probably a bigger selection of desserts and more importantly you can sit outside and people watch (if that's your thing).
To get there: The nearest stop is Vörösmarty tér. You can get the yellow metro (line 1) and you come out right next to the cafe.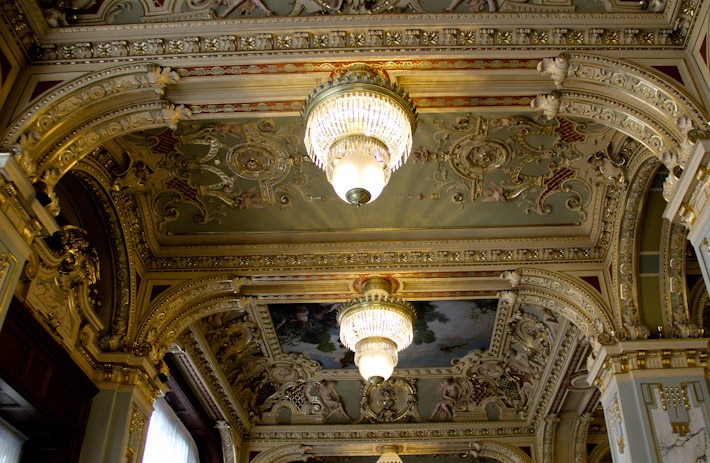 Centrál Kávéház
Central is the other end of the long shopping street so you could go to both of these in the same day if you're a true coffee lover, or like in Kirsty's case a little obsessed with cake! The prices here are more similar to Lotz so you can get more for your money and I would say that there isn't any real difference in food or service.
To get there: The Nearest stop is Astoria red metro (line 2) or Ferenciek tere blue metro (line 3). It's on Karolyl street and head towards Erzsebet hotel.
Which would you choose? The cafes of Budapest or yet another bloody Starbucks?