Songkran is a celebration of the Thai new year which takes place every year between 13th and 15th of April. It's one of the things we have been looking forward to most about being in Thailand and OMFG (lol?) it didn't disappoint.
We travelled back from Malaysia especially to enjoy the last two days of Songkran and decided to head straight to Khao San road to get involved in the party, after of course stopping by Tesco to pick up a couple of super soakers and some spare smaller guns, we were taking this pretty seriously.
On the taxi ride to backpacker central I was so happy to see Songkran was everything I expected, the streets were full of people soaking each other and most the traffic were pickup trucks full of people in the back with barrels full of water fighting back.
The whole area around Khao San road was closed off to traffic and full of chalked up wet people, I have never seen anything like it or felt so happy, we jumped out of the taxi and got involved straight away.
From respectful clicks of water or paste to buckets full of freezing water being poured over our heads the next 8 hours or so hours were full of mayhem and alcohol abuse.
We were also lucky enough to enjoy the company of Travels with Mike, Adventurous Kate and Travels of Adam:
Check out the memories!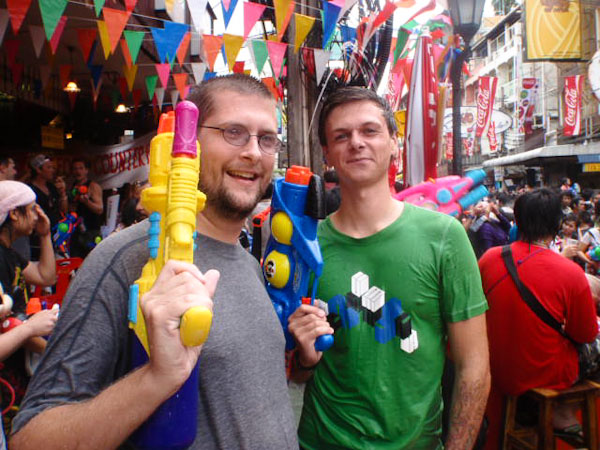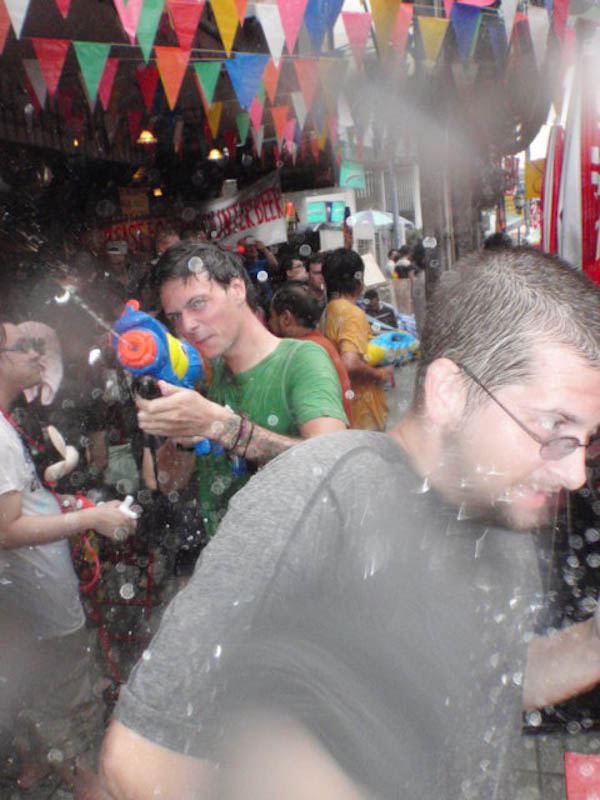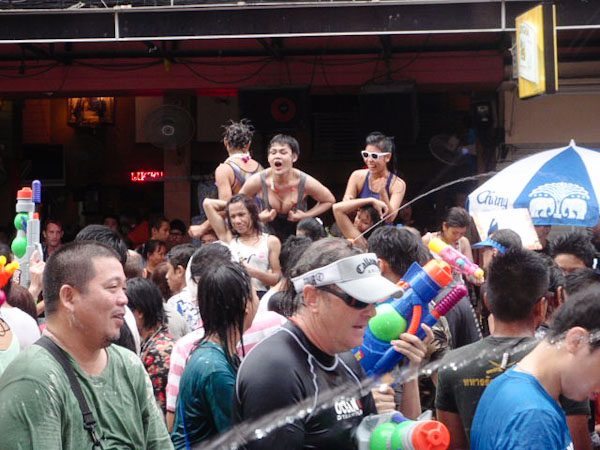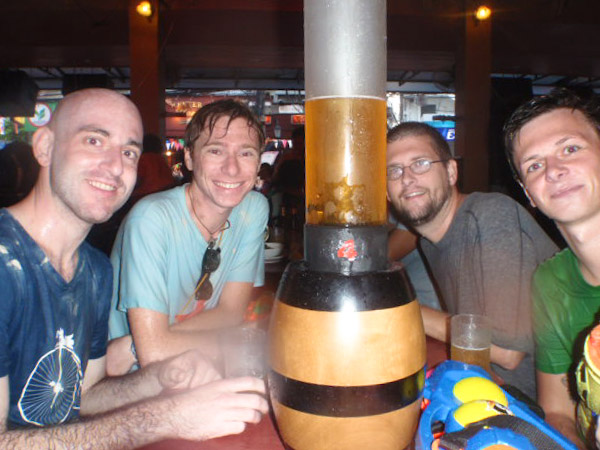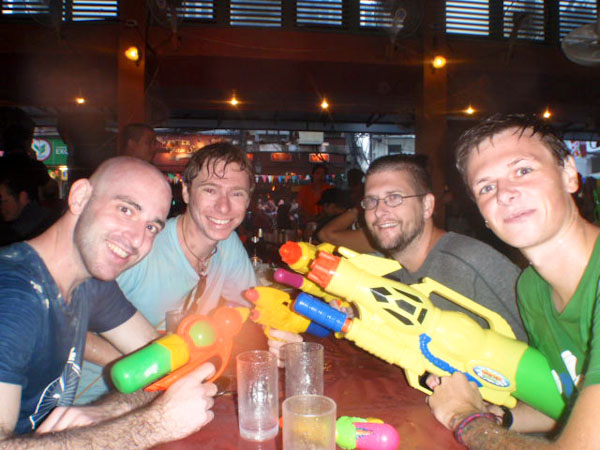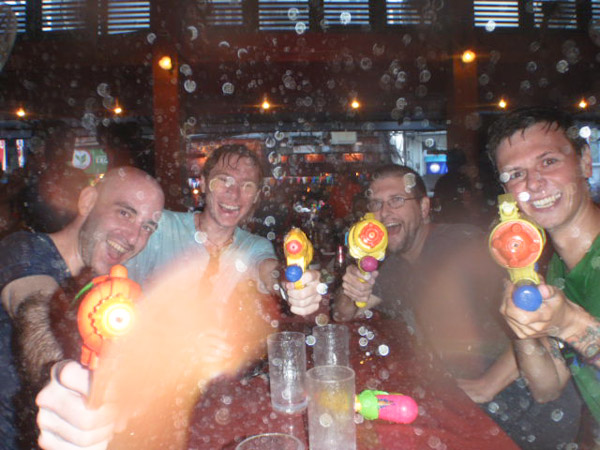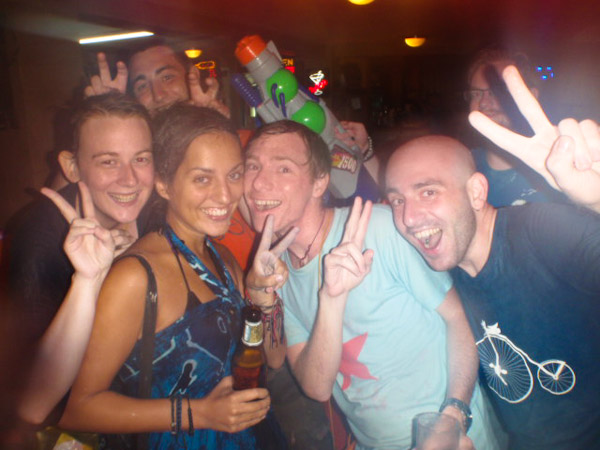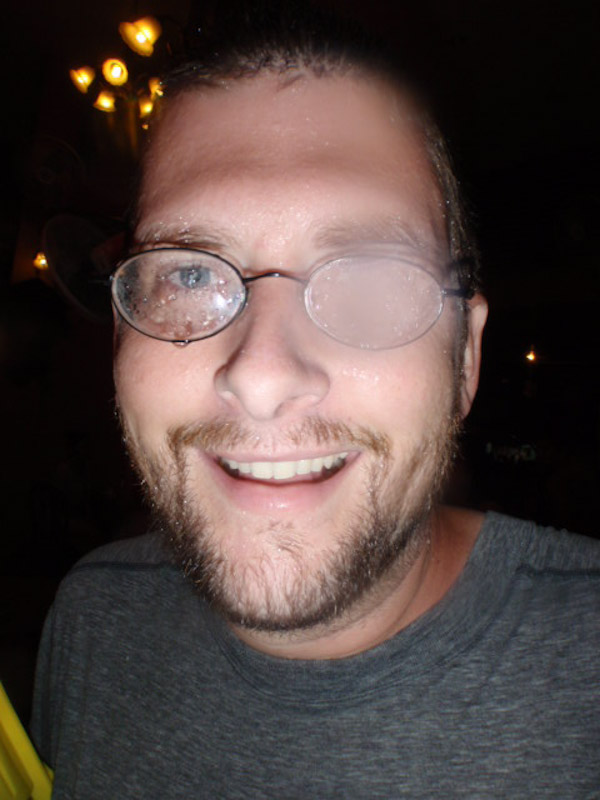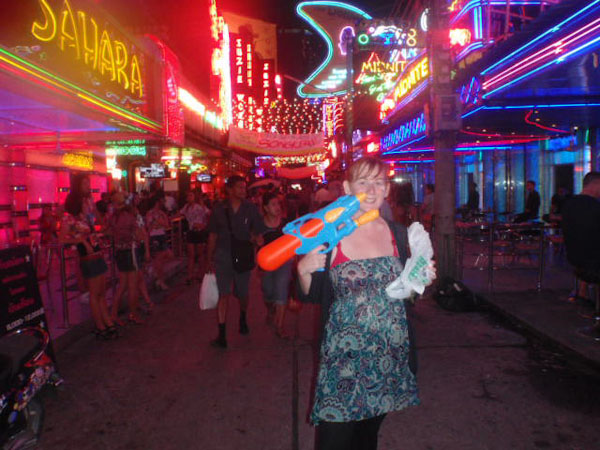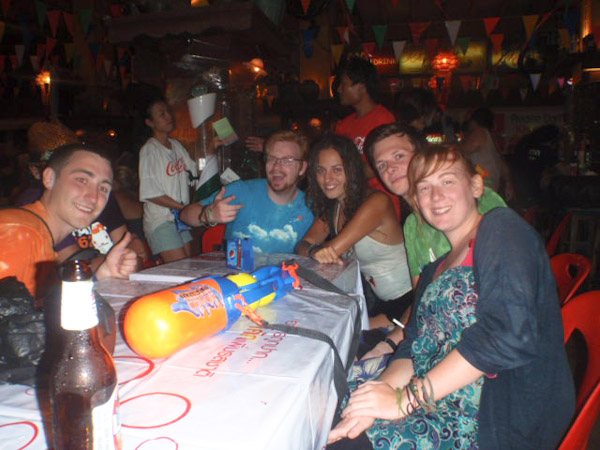 The final day of Songkran was spent nursing a terrible hangover and going out and doing it all again.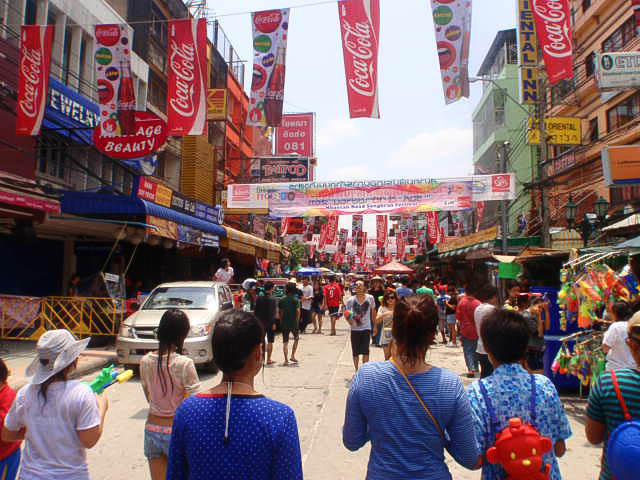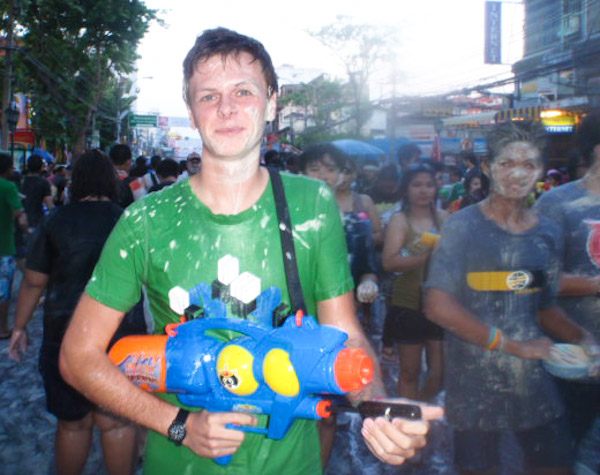 Songkran is my idea of heaven and I can't exaggerate how much fun we have but I think the pictures do a good job of showing it. I can't believe we have to wait a year to do it again but one things for sure, we'll definitely be here for it, or maybe in Chiang Mai?