Travelling within your own country can often feel a bit strange when you're used to spending large parts of the year overseas. When abroad and exploring somewhere new we often quite literally pick towns based on how pretty they look on a quick Internet search.
If we were to do that at home, York would no doubt be one of the first places to grab our attention. Hailing from Lincoln, just over an hours drive away, York has always felt almost too close to home to explore. How can somewhere that close be interesting to people who live just down the road?
At first glance York is actually very similar to Lincoln, with cobbled streets, city gates, castle walls and of course the main attraction in both, the cathedrals. York however, receives considerably more tourists on a daily basis than our hometown despite the similarities and close proximity.
York obviously has something special to offer and when asked by Expedia to pick one of our favourite places, we knew it had to be York – These are our top picks for a weekend in York.
The Shambles
We start here thanks to the recommendation of a friend who described it as 'not to be missed'.
This is York's most famous street and it's easy to see why. The timber-framed buildings that line the curb hang overhead like they're sucking you in. It's easy to imagine stepping back in time here and hearing the loud calls from the butchers selling their goods to hustle and bustle of the crowds squeezing through.
Many people believe 'Shambles' is arguably the best-kept medieval street in the world and after a quick walk stroll through it's hard to disagree. Check out pictures of the Shambles here
The Shambles, York, YO1 7LZ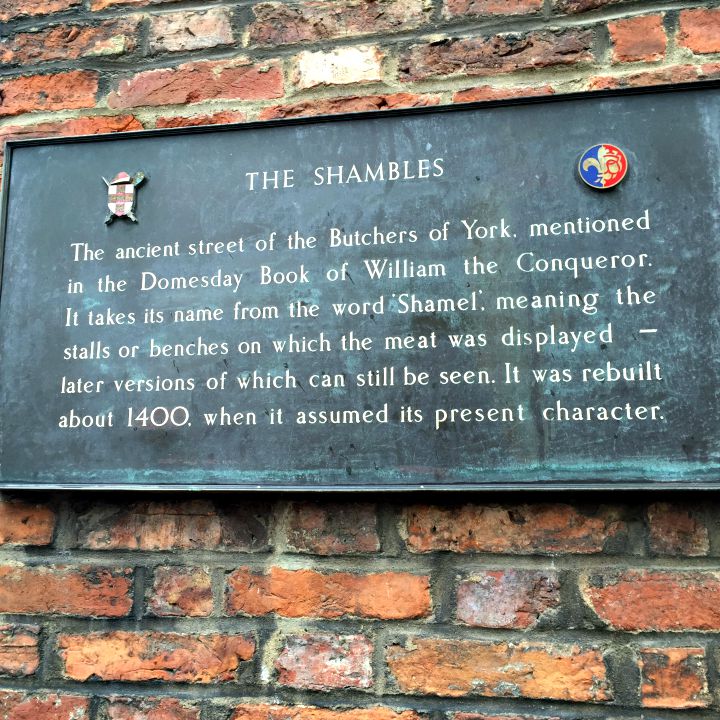 Eating on The Shambles
Still enjoying the atmosphere of shambles? Why not stay a little longer for a bite to eat?
Shambles Kitchen is a little place (you'll probably smell it before you see it) serving incredible pulled pork sandwiches just how you like them, as well as wraps, soups and tasty fruit smoothies. There's only a few seats available inside but the amount of local workers popping in to grab their lunch will leave you in no doubt that you've chosen the right place to grab your grub. Even if you do have to take it away….
Open: 9am – 4pm
28 Shambles, York, YO1 7LX
York City Walls
It's hard to go anywhere in York without noticing the city walls lining the popular tourist centre. Large portions of the walls are still intact since the medieval times – in fact, York boasts the most complete set of City Walls in England. The walls are a great way to get a unique view over some of the city's most famous sights.
The city gates or 'bars' as they are known, are of great historical importance and perfect for a quick photo stop. Make sure to check out Bootham Bar, Monk Bar, Walmgate Bar and Micklegate Bar (known as the front door to York) that are the more impressive gates around the walls.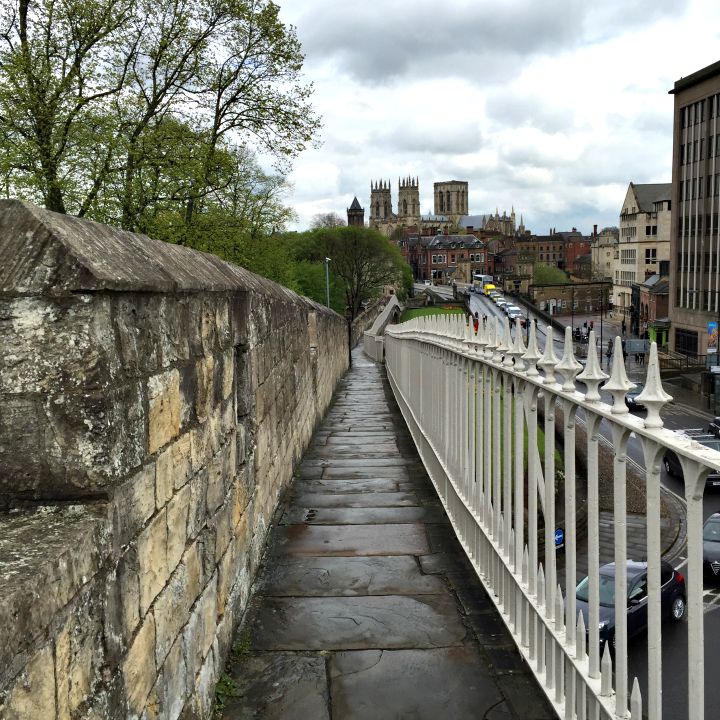 York Castle Museum
I'm quite picky when it comes to museums but place me in a good one and I'll spend hours reading even the smallest print in the furthest corner. Thankfully York Castle Museum is one of those and it's not hard to imagine returning here again and again (luckily your ticket allows you to visit once more for free within 12 months).
The wartime and prison sections of the museum are fantastic and you can easily get lost in either section for hours. You can also visit the famous Victorian Street which is a true and honest representation of a street in York at the time. Every fine detail has been covered right down to the shops on show, each one a genuine business from the period.
Open: 9:30am – 5pm
Eye of York, York YO1 9RY
York City Sightseeing
A sightseeing bus? I know what you're thinking but hear me out; I hated the idea at the start of the day too.
Although a little more pricey than the average tourist might like the buses are a great way to get around town while learning a little more about the city at the same time. The ticket allows you hop-on hop-off access and stops at all major landmarks around the city, including the train station.
The recorded information plays over the speakers as you travel and is surprisingly informative, even pointing out a few sights on the edge of town you might not normally make the effort to get to.
1st stop – Exhibition Square York YO1 7EW
Adults £12 – Children £5 – Seniors £8
Original Ghost Walk of York
If you're looking for something different than the usual tourist attractions then why not think about joining the Original Ghost Walk of York. Not only will you get the chance to learn even more about the city your visiting but perhaps even give yourself a little fright at the same time.
If checking out the nightlife isn't your scene then this is a great way to continue your exploration into the evening. The tours leave nightly at 8pm from The Kings Arms Pub also known as 'the famous pub that floods'.
Adults £5 – Children £3
The Kings Arms Pub King's Staith, York YO1 9SN
---
York has plenty to offer no matter how long you have to spend in the city. We're eager to return again and dig a little deeper to find the hidden gems you might not get to experience in just a couple of days.
Have you been to York? What would be your advice for our second visit? Perhaps a favourite restaurant or unique coffee shop not to be missed?