I've been to Mount Snowdon a few times with my friends and we've climbed it in all weathers. Drinking litres and litres of water just five minutes in because it was so hot and getting to the top and turning round to go straight back down becuase it was so cold and we were desperate for a hot shower.
The trip usually consists off driving there one day, setting up the tents and then drinking spirits all night round a fire, wake up early in the morning and begin the trek. Spirits and early mornings, the perfect combination.
We tend to go up the Watkins Path which is the longest and hardest which also makes it the quietest, it's quite strange to get to the top after being by yourself for a few hours to find lots and lots of people hanging round who chose to catch the train up to the top.
Here are a few pictures I found on my phone recently:
Not bad for a camera phone eh?
Here's a couple stolen from a friend to set the scene…….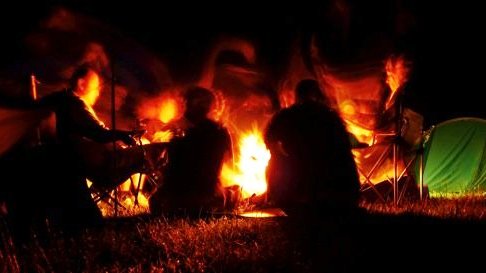 I love going to Wales and it's very likely we'll be going back at some point during the summer. Maybe I'll run up it this time?