With Kirsty working as a teacher full time she was very much looking forward to some time off during the February half term.  That meant it was my job to arrange the perfect little (forget the little b******s) getaway. Before returning to England we always said we would try and make the most of the easy access to Europe from the UK and that's exactly what we planned to do.
So… Europe it was then but where?
When in doubt it's always best to use a tried and tested holiday decision-making process.
Step one: Go on Google, click Images.
Step two: Enter keyword (in this case Europe)
Step three:  Scroll until you find a pretty picture that appeals.
Following this process it's no surprise that we ended up picking Bled in Slovenia as our destination of choice, Bled's number one appeal is simply the fact it is so picturesque.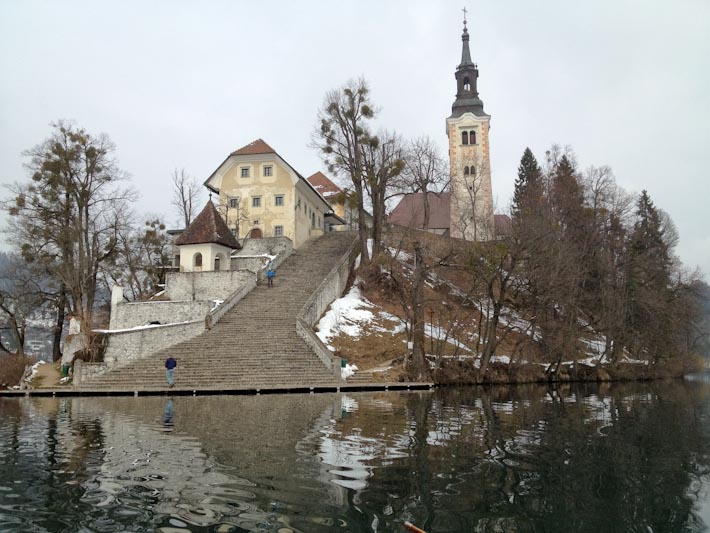 The church on an island in the middle of Lake Bled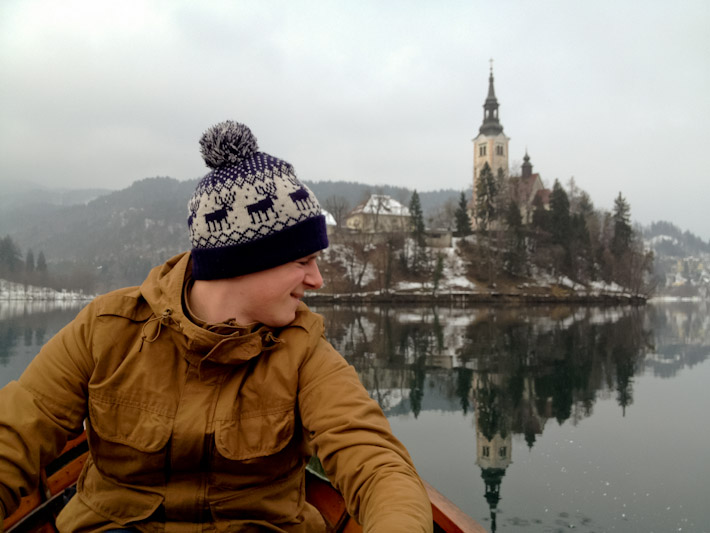 Poi rowing to the island
A few months and a few pennies later we arrived in Slovenia and weren't disappointed, This time of year means wearing multiple layers and walking through a lot of snow but all that white stuff sure does add to the beauty of the place.
Bled is a very relaxed town and with very few people about it was very easy to just sit around for hours happily staring across the lake and surrounding mountains.  The small town provides enough in terms of restaurants and bars but that's not really what Bled is about, in winter anyway.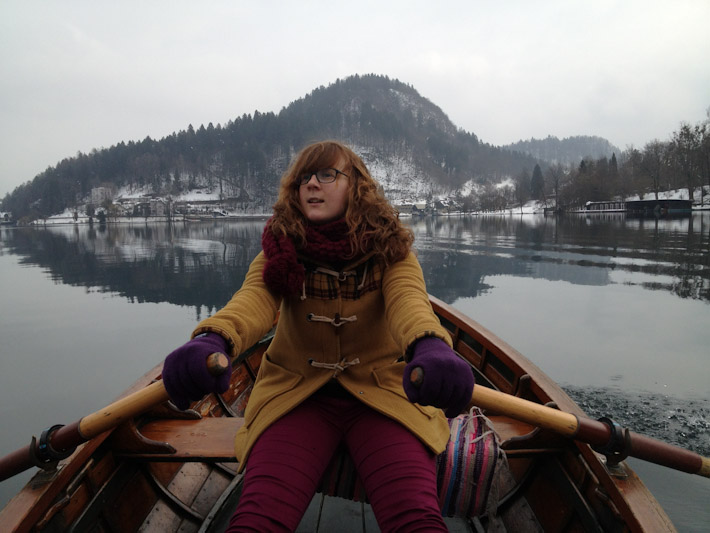 Row row row your boat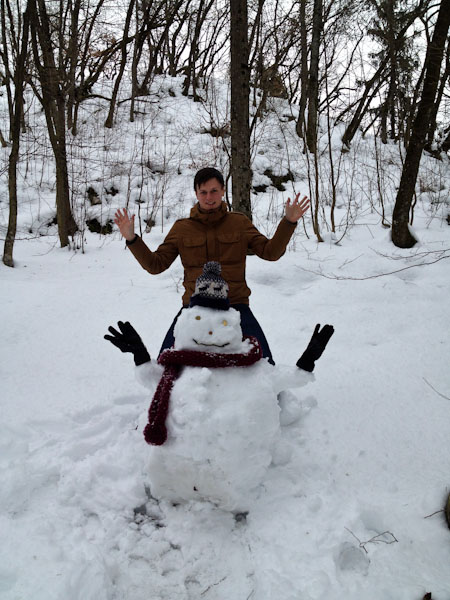 Identical twin?
Most people in the area have come to ski and you get the impression that most of the people you see in town during the daylight hours are just having a rest day before heading back up he mountain.
Walking around the lake it's clear to see Bled probably has a very different vibe during the summer months.  Diving boards and water slides into the lake suggest it's a much busier place when the suns out and a very popular holiday destination for the surrounding towns and cities.
Returning in the summer feels like a must but for Kirsty's quiet half term getaway Bled fit the bill perfectly.