Travelling in Tanzania can be incredibly difficult and very very VERY slow. The infrastructure isn't as developed as in Asia for example and you're in for a bumpy ride if you travel by road, especially in Western Tanzania.
Below we've listed the different transport options available to you and what you might expect from each of them based on our experiences:
Plane
There are now plenty of companies offering flights around Tanzania. Most of these are in small twelve person caravan planes which pretty much go everywhere. Due to the competition between companies the flights are quite cheap, especially if you book in advance. For example a flight from Zanzibar to Pemba is $60 with Flightlink – a relatively new entrant to the market but with relatively new planes too!
Tanzania also has some larger  passenger jets flying the main routes especially Dar to Kigoma, Mwanza or Mbeya, these are even cheaper but you must book in advance to get the best deals much like Europe. Two months before travelling a flight between Kigoma and Dar can b bought for around $100 however a couple of days before this will shoot up to $300 or $400!
If you book in advance and have pretty solid plans when travelling around Tanzania the quickest way is definitely by plane. Our biggest expense ended up being travel costs so if you're wanting to travel by air (usually due to time restrictions) you're much more likely to stay within your budget.
We found flyezee.com to be the cheapest and easiest website to use when booking flights within Tanzania.

Bus
Overland via bus is one of the cheapest ways to travel around Tanzania and is a great way of watching the world go by. You'll see Tanzanian day to day life through the window in remote locations you might not perhaps be visiting but it can come at a cost.
Bus journeys in North Eastern Tanzania are some of the most reliable with lots of options between Dar Es Salaam and Moshi or Arusha however if you start heading further afield they can get pretty patchy, especially in the west.
Bus journeys are incredibly unpredictable west of the Serengeti and Mbeya. The roads are mostly unsealed which means that even the slightest bit of rain can cause chaos. If you are considering travelling via bus to Kigoma, Mwanza, or the south make sure it is dry season as there are no plans to seal the roads or at least make sure you don't have any onward travel plans for the following day in case of delays or stopovers.
Private Car
The other way to travel overland is via a private car – usually a 4×4 so that can navigate the bumpy roads a bit easier regardless of the weather. This can be a nice way to travel and if there is a group of you it can work out a bit cheaper than flights. Most tour companies will help you organise a driver. You still get to experience the roads but you actually have a vehicle that has been designed to tackle them rather than a bus from the fifties!
We saw a number of these (whilst our bus was stuck in a ditch) and if you're travelling within a restricted time and can find a reasonable deal, this could be a very good option, the best of both worlds.
Ferry
A nice but slow way to travel is by local ferry. There are two great routes in Western Tanzania which include the MV Liemba on Lake Tanganyika and the MV Victoria on the infamous Lake Victoria. These are experiences in themselves.
There isn't much information about the MV Liemba on the internet. It on only goes once every other week, so you have to have perfect timing however it is a nice way to get down to Mbeya or Kiplini area. Lake Shore Lodge (near Kipilni) has a schedule on their website.  There is also a Facebook group started which can also give you some info before you arrive in Kigoma
The MV Victoria has a lot more information about it on the internet and is a perfect way to travel especially if you already have plans to go to Bukoba on the other side – however if you don't the only way back from there is a flight or an extremely bumpy ride!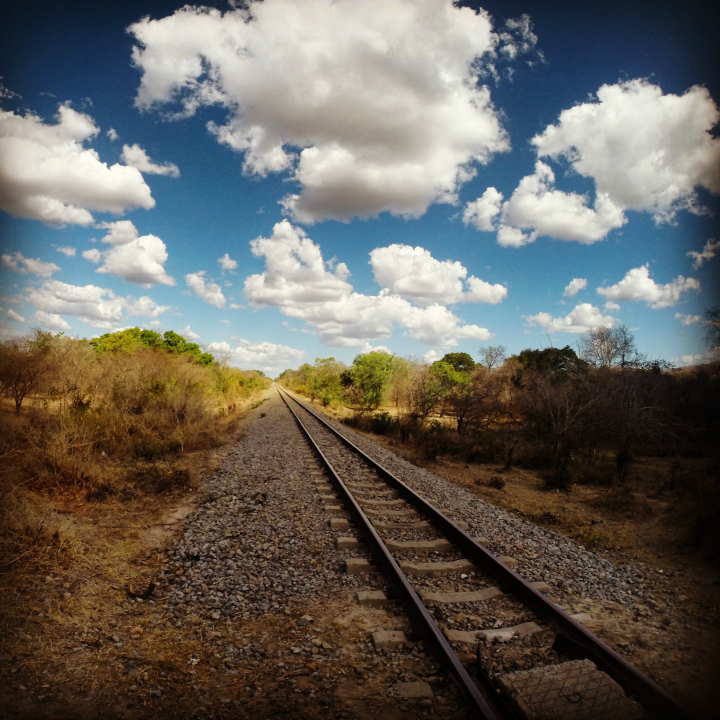 Train
The train is far less bumpy than the roads but many of the trains are very slow and journey times can be long. There are two train lines in Tanzania, the central line and the Tazara line.
The central line goes from Dar Es Salaam to Kigoma with branches to Mwanza and Mpanda through Tabora. The service runs bi-weekly leaving Dar on Tuesdays and Fridays and returning from Kigoma on Thursdays and Sundays. It takes around 40 hours (no you didn't read that wrong) to travel from Dar Es Salaam to Kigoma and there are usually delays on top of this. A first class sleeper costs around $60 – not that much less than a flight these days!
The Tazara line goes from Dar Es Salaam to Zambia through Selous Game Reserve, this is quite a nice way to get to Selous especially if you like to travel via train. Well… nice might be stretching it but you do get to see a lot of the countryside and as long as you are sat near the window, even better the one facing the same direction as the train so its not too hot! A great place to plan your train journey is seat61.com
To book your train tickets you will need to go directly to the train station, there is no option to book them online and although it says you can phone – we had absolutely no luck even though they took our details and said they were reserved!
Personally if I were travelling to Tanzania again I would plan the trip in more detail and try and include as many flights as possible, this can save time and money, as Tanzania is relatively expensive just to stay and eat there.