Doesn't time fly when you're having fun? Way back in July 2010 we wrote a post detailing the things we wanted to do whilst away on our first backpacking trip.
Many of them were planned with the true excitement of the unknown. We didn't really know what it would be like to travel long term, what it would be like staying in hostels or meeting other travellers.
It's fair to say our trip turned out nothing like we planned, that whirlwind tour through South East Asia turned into almost two years, we never even reached our planned destination of Australia. We did however achieve much more than we ever expected. Swimming with whale sharks, teaching English in Thailand, surfing in Bali, none of that made our list but we wouldn't change any of it for the world.
So looking at our original plans, which ones did we succeed at completing?
Ticked off:
Scuba Diving – There was plenty of this however most pleasing was the fact that Kirsty got involved too.  She never really showed an interest before we went away but after diving with sharks on one of her very first dives she's now hooked.
Cliff Diving – It didn't quite look like the glamorous images you see in magazines but whilst canyoning in the highlands of Vietnam we ticked this one off. Well, I did anyway… Kirsty is a bit of a wuss and I'm not sure her mini-jumps can count towards anything.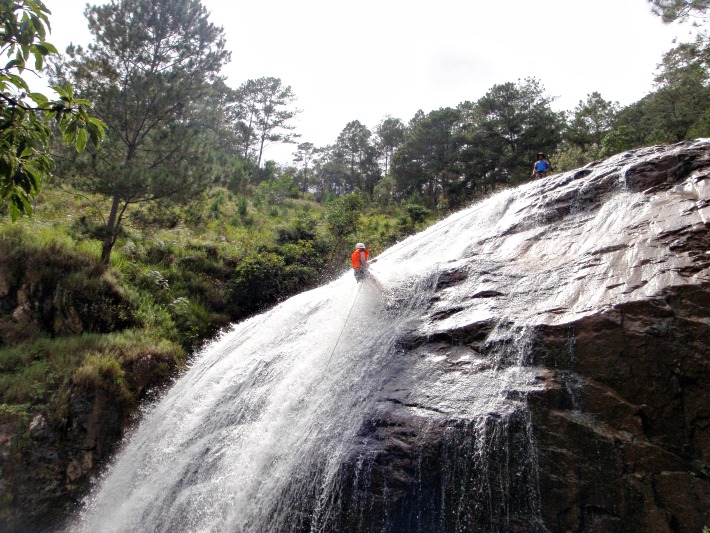 Canyoing in Dalat
Eat lots of random food – We were in Asia, this one was easy…
Mountain biking – Not just any old mountain biking but some exhilarating downhill mountain biking in the hills of Chiang Mai, Thailand. Plenty of crashes and smashes but lots of fun too!
Formula One – This was one we ticked off for Kirsty in Malaysia, just outside of Kuala Lumpur we went to the Malaysian Grand Prix.  Although it was quite good fun we'd recommend splashing the cash for one of the more interesting races such as Singapore.
Stay up all night with strangers – Yup, Plenty of times.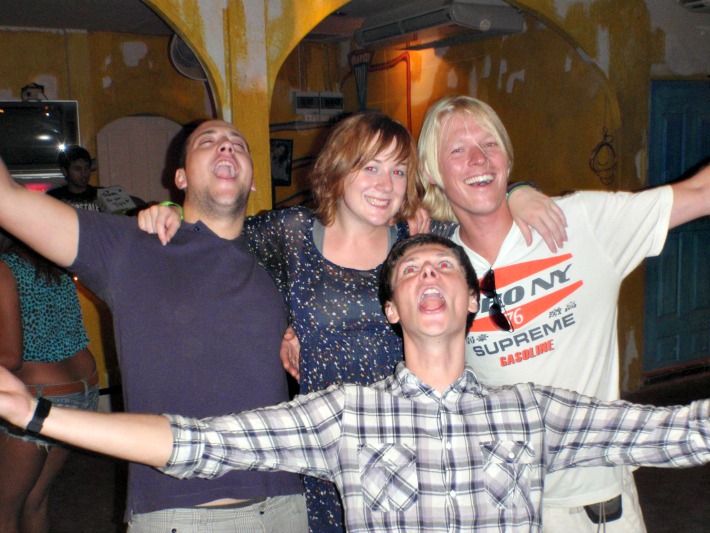 Long nights and good times
Sleep in a tree House? – This on can only be half ticked off, we stayed in an eco-lodge that was built in the side of a valley in Cambodia but I'm sure at the time of writing our list we meant something a little more traditional.
Watch lots of tottenham games – Never in doubt, I'm sure Kirsty was frustrated at being dragged around bars looking for somewhere showing the football on many occasions but it was all worth it. On one occasion I even demanded we stay in a much nicer than usual (and out of our price range) hotel so I could see a particularly important game.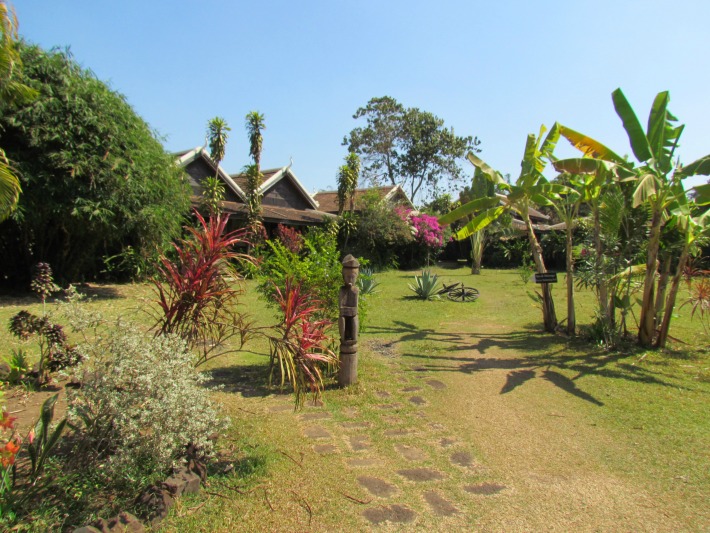 Luxury in Ban Lung, Cambodia
Take a stranger up on a random offer  – Again, too many times to mention but the time it paid off best was probably while travelling solo, it's a lot easier to make friends alone and tag along with other people.
Next time we'll have a look at the things on the list we didn't achieve. Obviously failure is unacceptable so what sort of extreme punishment should we face?