We really enjoyed Tiger Kingdom whilst we were in Chiang Mai. Within 24 hours of us arriving Jeremy Living the Dream had persuaded us to hop in the back of a Songtao and head off to play with some big (and I mean BIG) cats.
We signed up to meet three different types of tigers,
To enter three different cages it costs 1260 Thai baht each, around 25 pounds. They say that you need to pay for an extra photographer if you are by yourself but the handlers are usually happy to snap a couple for you.  We've lined up our favourite photos from the day, for more information check out Jeremys post.
Tiger Kingdom – Chiang Mai
Baby Tigers
The baby tigers are about 5/6 months old and about the size of a small dog already! These are quite possibly the cutest things I have seen in a while!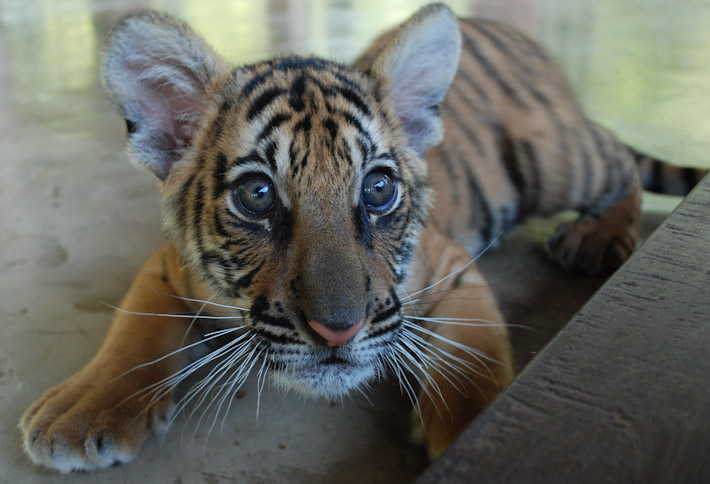 How cute is little La La?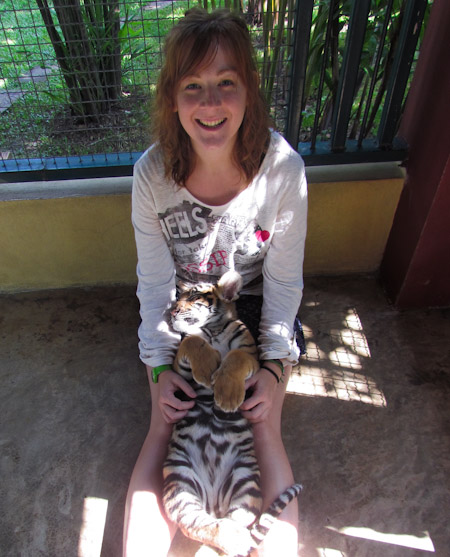 Holding a baby tiger in between my legs!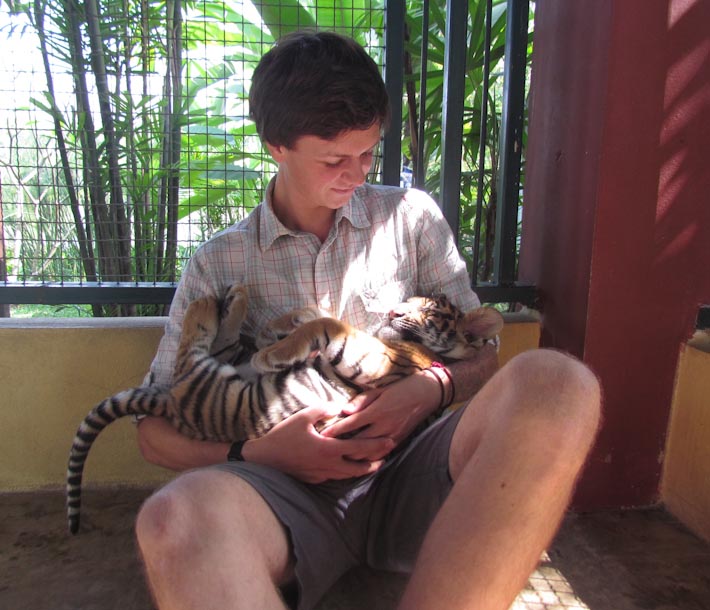 Daddy tiger in the making!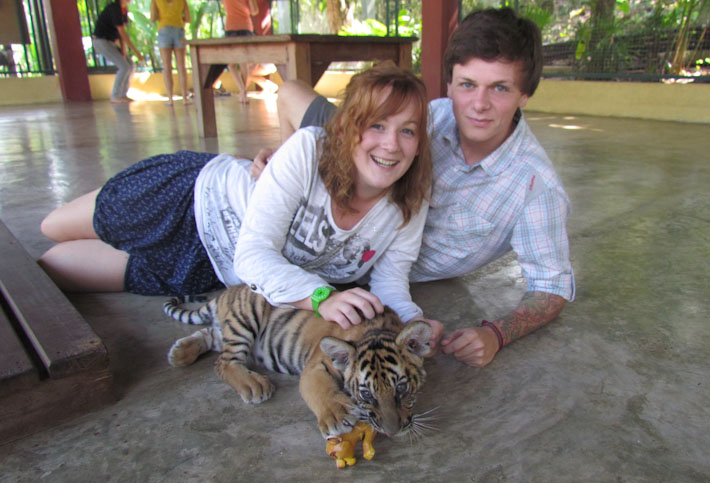 We really didn't want leave La La
Small Tiger
Next up were the small tigers, these are just 8 months old, but they are already at least twice the size as the babies! As you can see I wasn't quite sure about them…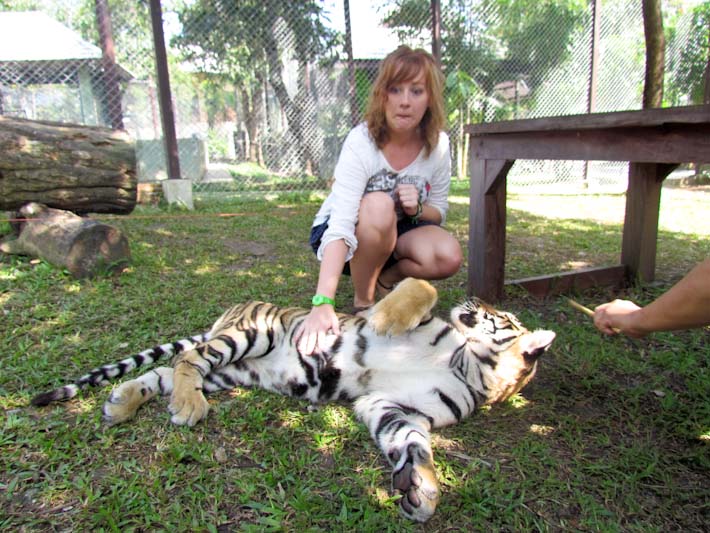 I was pretty confident at first, until he looked at me!
All three of us together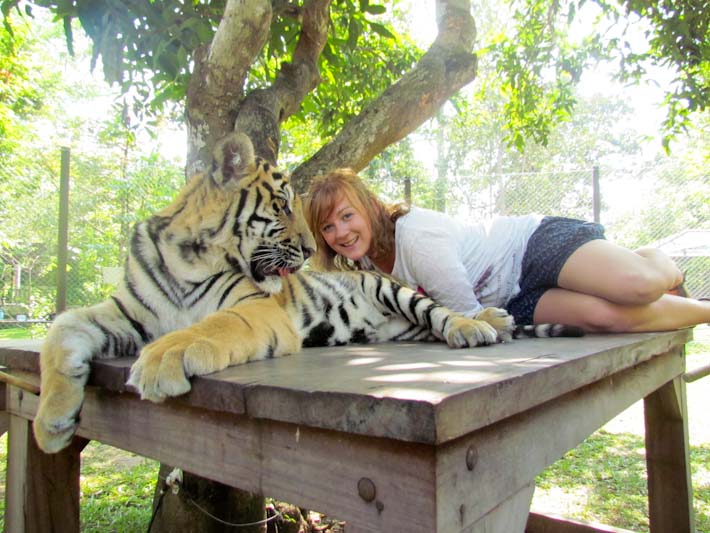 Once the boys stopped showing off I decided I could have a another quick pose!
Big Tiger
The biggest tiger you can hang out with at Tiger Kingdom is just under two years.  We were introduced to an 18month old called Oscar, and he was plenty big enough. A mixture of scared faces and trying to pretend this is natural…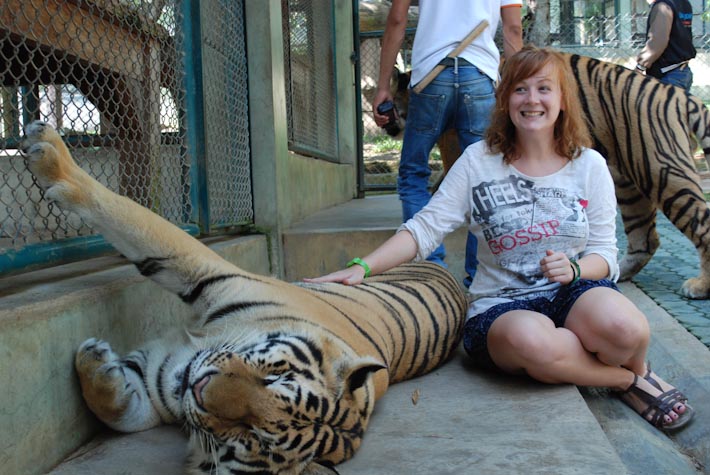 I thought I was a little more brave until I met this guy – he is massive!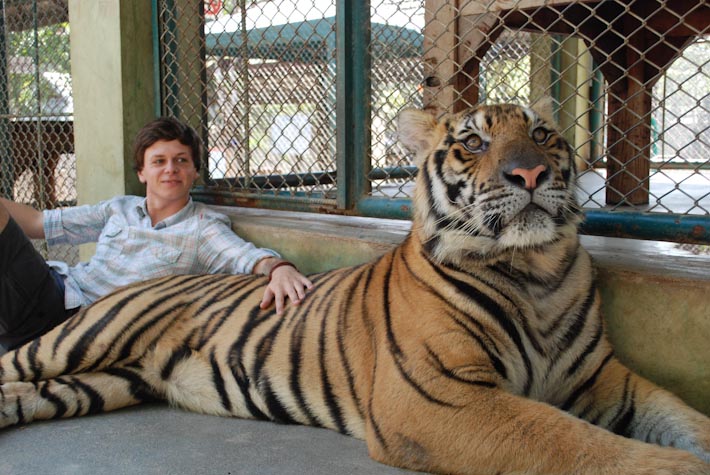 Poi is taking it all in his stride – like normal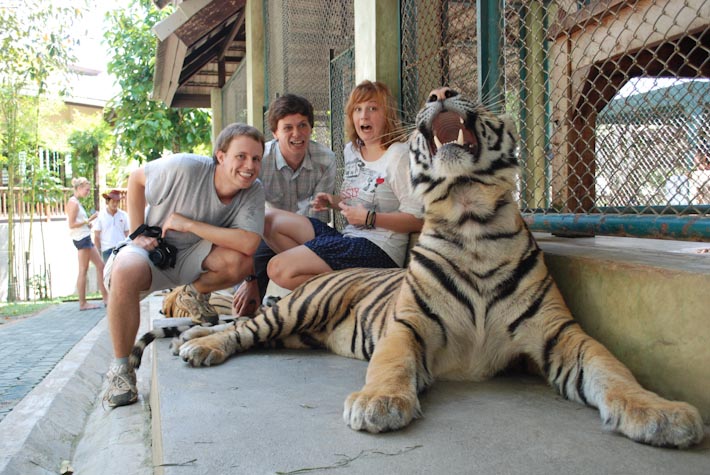 Maybe not! Look how big his head is!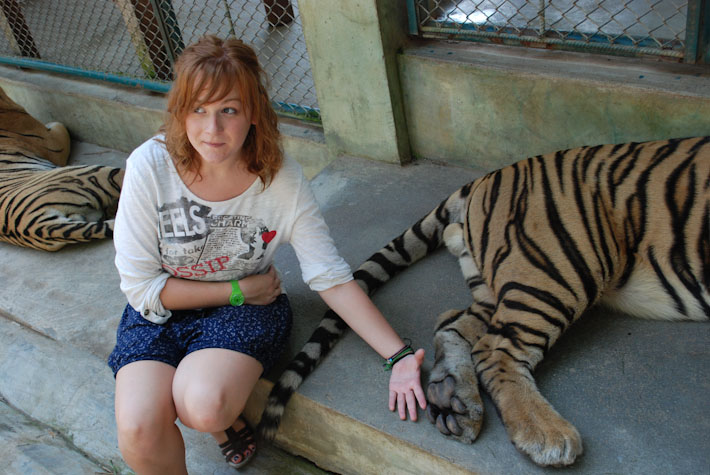 In fact look how big his paws are. You can see why they are called big cats!
Massive Tiger
Once they are two, the general public aren't allowed near them and they are sold to zoos as part of a breeding program. Thank god we didn't have to pet them – I was freaking out enough at the big size!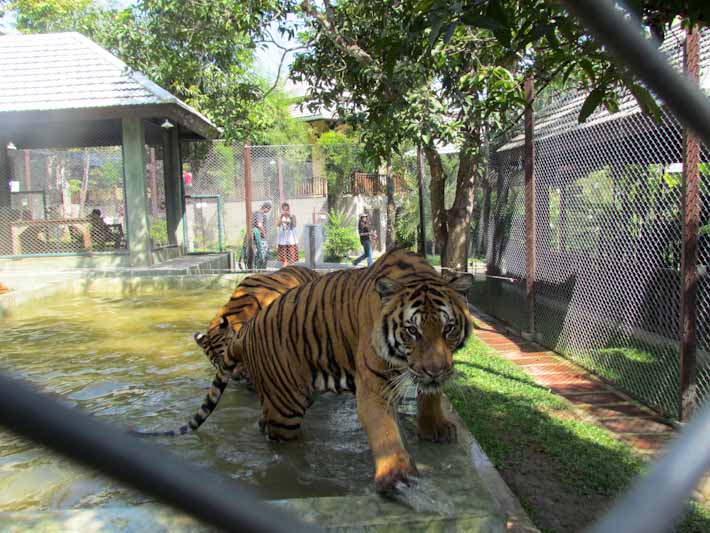 Luckily there is a very filmsy fence between us and the big big tigers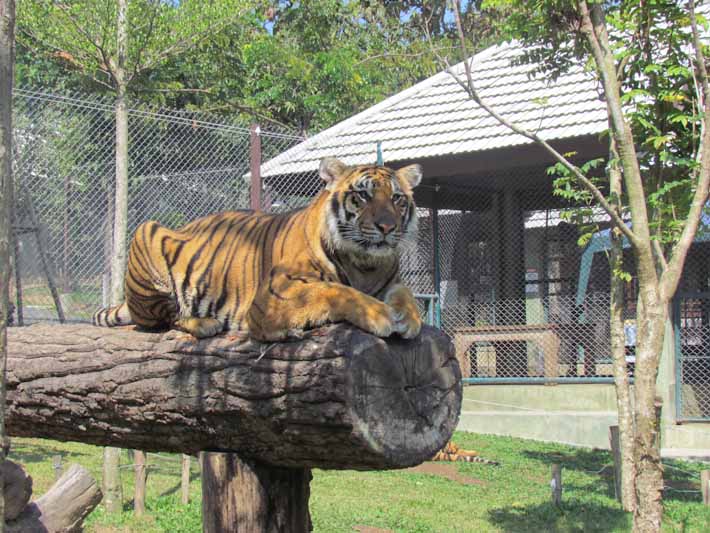 Chilling on top of his perch – I guess they must become massive posers in the two years they are in contact with humans everyday!
We really enjoyed our day at Tiger Kingdom, and they have a lovely cafe which overlooks the tiger enclousre, which is good if you are not brave enough to go in. To see more pictures of the day check out our Facebook page: No Place To Be