Every now and then something will pop into my head from back home and I think, I wish I had that with me right now. These are not the usual things people miss but something I just fancy at the time. So these are the ones that have attacked my thoughts in the last few days.
So here they are: The things I miss from home while travelling…
Brown Sauce – I know this stuff is available in certain places aimed at the English Breakfast crowd but it's not the same has having it easily available and thinking – "ahh you know what, this would go good with some brown sauce"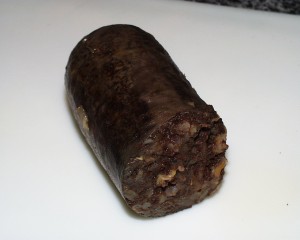 Black Pudding – There are plenty of disgusting things to eat in Asia but they never hold a place in my heart like the delicious black sausage made of pigs blood and guts, I used to buy this stuff at home just to eat on it's own, how I miss the taste and smell. Goes good with brown sauce too…
McDonald's Banana Milkshake – Yeah I know it's McDonald's and it's shit but they sure do make a good banana milkshake. Unfortunately the McDonald's here don't sell them seeing as fruit shakes and smoothies are readily available everywhere, but when I really fancy one they just don't compare.
Nando's hot sauce – From the first time we 'borrowed' a bottle of this from a Nando's restaurant me and my housemates lived on this stuff, it would accompany every meal.  Again there are plenty of hot sauces available here but again they just aren't the same, it seems I'm homesick for sauce.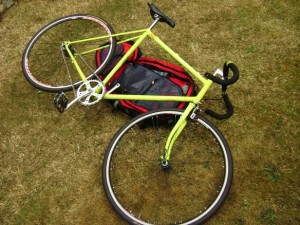 Boddingtons Bitter – Oh my tasty bitter, Boddingtons, John Smiths, Worthingtons I'd take any of you now but instead I have to drink cheap larger both because of availability and budget (I've found boddingtons but it's twice the price it is at home and 4x the price of local beer.) Worth every penny but I guess there are more important things than beer?
My bicycle – Out of all the places I've been Chiang Mai is by far the most appealing cycling city we've come across, it's bigger enough to get some speed up but small enough to feel fun.  My Tesco's lotus bike just isn't as exciting to ride as the speed machine I have waiting for me in my parents garage.
It seems to be true that it's little little things you miss the most (as well as friends and family of course – sorry Mum!) what is it you've missed from home or think you will miss the most?