We've been back in the UK for a while, counting on my fingers I've realised it's been 7 months!?! They say time flies when you're having fun.
In that time I've tried my best not to be 'that guy'.  You know, the guy who's been away for a while and now it's all he bangs on about. Naturally though with the last couple of years being so interesting I can't help but bring up some of my experiences, do I mention them too much? You'd have to ask those around me to find out but I've not noticed any eye rolling as yet…
It's hard to look back on all that time away and remember the best bits as to be honest, it was all pretty great but there are of course certain points that keep coming up again and again.
I've creatively named them: The Highlights
Ha Long Bay – Vietnam
We've wrote about it in much detail before but the combination of an amazing place and fantastic people all at the same time made our visit to Ha Long Bay an unforgettable trip.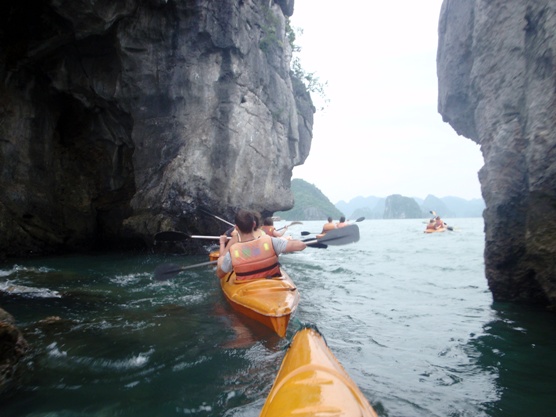 Penang – Malaysia
I'm not really revealing anything new when I say I'm not the biggest fan of Malaysia but once again it was the people that made my visit so great.  With Kirsty back in the UK for a few weeks I got to try my hand at solo travel and it really is as easy to make friends as people say.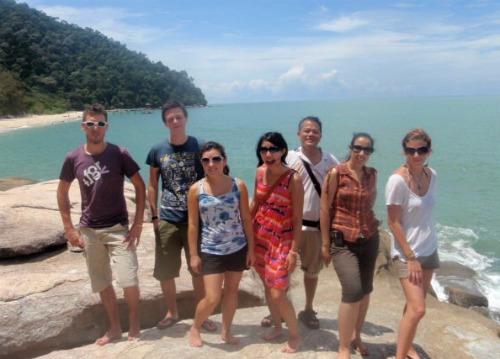 Koh Phi Phi – Thailand
Having a group of friends come to visit is always going to make for one hell of a time. Throw in a tropical party island and it's going to be especially good. After being away for over a year having my friends from home come out to play was amazing and made for one of the best periods of our time away.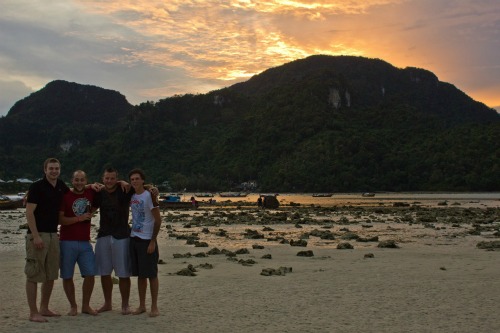 Malapascua Island – Philippines
I was very excited to head to the Philippines, I can't remember why exactly but it was just one of those places that  had always appealed to me. I loved every moment we spent there but Malapascua Island will always stand out, the diving was amazing and I still can't get over how clear the water was even now.  We WILL be going back to the Philippines.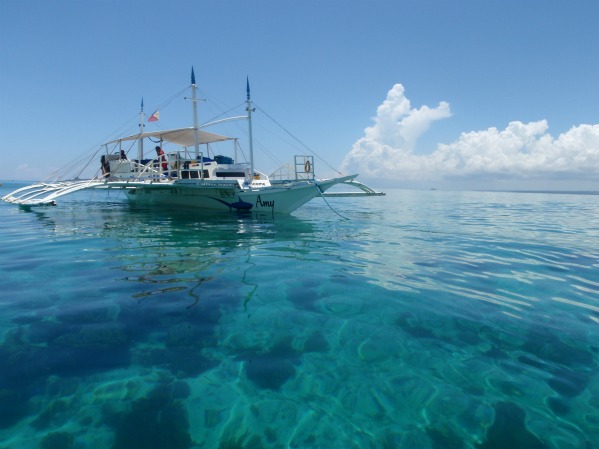 Songkran 2012 – Thailand
We could have gone on a final tour of the islands or squeeze in somewhere we had yet to visit before we left but we chose to stay in Bangkok. Songkran is simply that good and with a years experience living in the city we were able to enjoy it even more with some friends we'd made along the way. We certainly left Bangkok with a bang.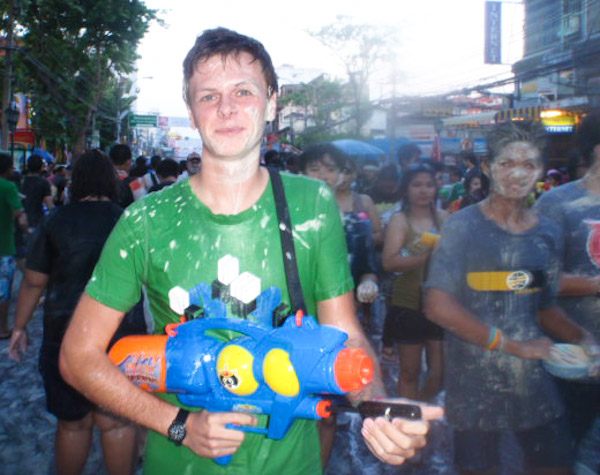 Reminiscing like this brings up the question that I've been asked many times since being back  "what the hell are you doing here?" I often wonder that myself, especially after waking to an alarm clock beeping and cycling to work in the rain.
The truth is though, if you've read above there is a clear pattern, people do really make a place. Right now it's the people we're with at home making Lincoln, no matter what anyone says nothing beats the fun you can have with your closest friends, even doing the most trivial of things.
Luckily with Kirsty in London we can still explore and when Kirsty has completed her course, I'm sure we'll be on about how we can't wait to get away again!
Happy New Year!