When in Beijing there are some things that just have to be done, Tiananmen Square – Check!  Great wall – Check! and The Forbidden City – which is where we ended up three days ago. Due to the heat and the inevitable crowds we thought it would be best to go as early as possible
As soon as we got onto the main road we could see what we were in for. There were crowds everywhere, slowly filtering in through the main gate as well as many people just hanging around the area in general.
We joined the queue and started to filter through. We followed the crowd through two huge open sections of the city, which were impressive enough before we even had to pay. The admission fee was £6 each – pretty good value in my opinion.
At this point I would just like to include one thing off topic – It's going to take some getting use to seeing everyone carrying round umbrellas in this heat, back in England they only mean one thing and we all know what that is.
The huge mass of people immediately follow each other straight down the middle of the city and in this incredible heat we had to make a break for it before we got dragged along and passed out. Even the local tourists had to find shelter in the shade.
We took detour to the left of the city, almost straight away we found ourselves virtually on our own. This gave us a chance to take a moment to really have a look at the place. It really is amazing and covers such a huge area, pictures tell a thousand words though so here are a few from the day.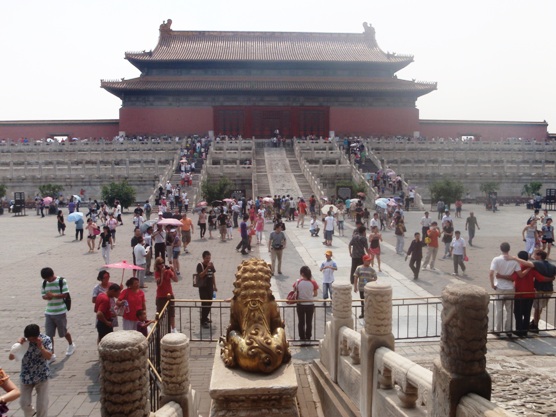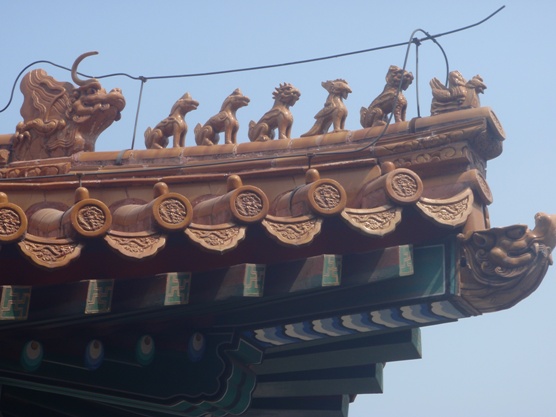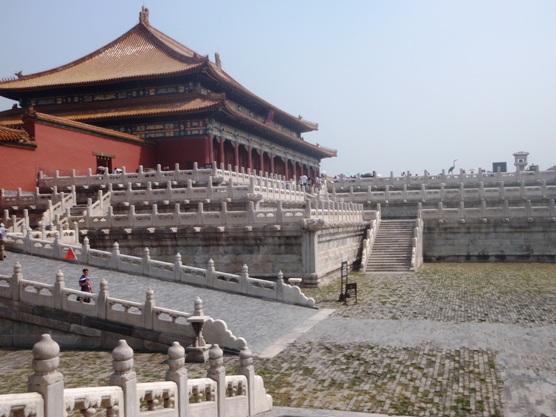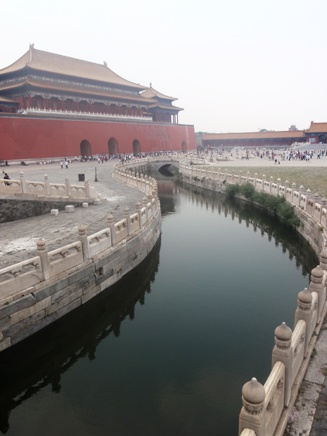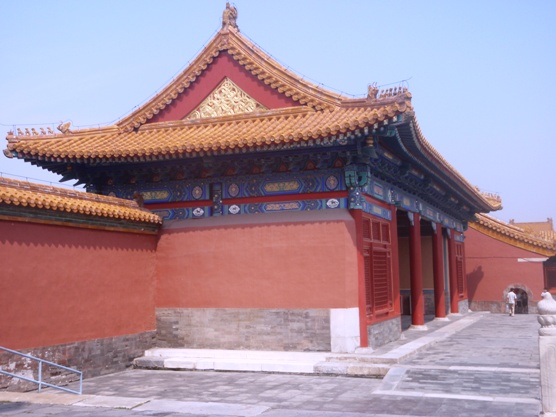 Spotting some greenery round here is a pretty big deal, either that or the heat and blisters on Kirstys feet started to send her a little insane. Even our supportive mascot tottenham ted was subjected to her madness.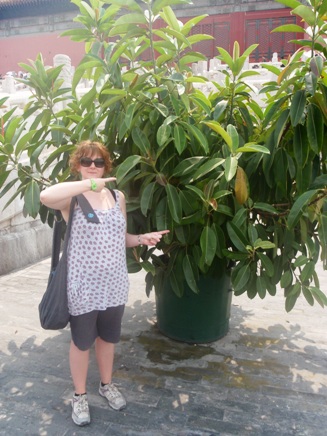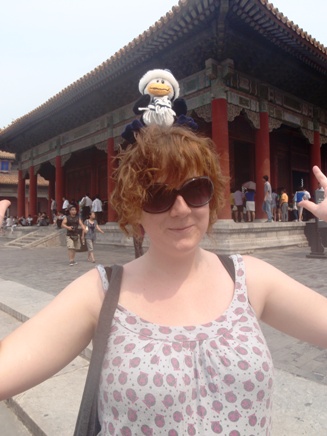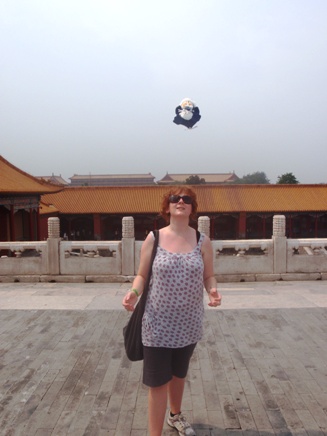 This is an amazing place that has to be visited when in Beijing, our main tip would be as soon as you enter the gates after buying your tickets, swing a left (as we did) and avoid the crowds. There are all sorts of galleries along the edge that are well worth a look. It's also the best place to get some shots of the main buildings in the centre. We walked back down the middle of the city on the way back and so avoided being pushed along by the crowds which gave us more of a chance to have a look around.
We spent around three hours in the Forbidden City and left feeling very impressed but in desperate need of a shower and lots of cold water. If it wasn't for the heat, we would have definitely spent a lot longer there.