I'd been convinced for days the train down to Kisaki was eight hours, I'm not sure how I got that in my head, maybe after our previous experience with public transport I had just subconsciously prepared myself for double the advertised travel time. Thankfully all our bad luck had run out and the train journey south through Tanzania went without a hitch.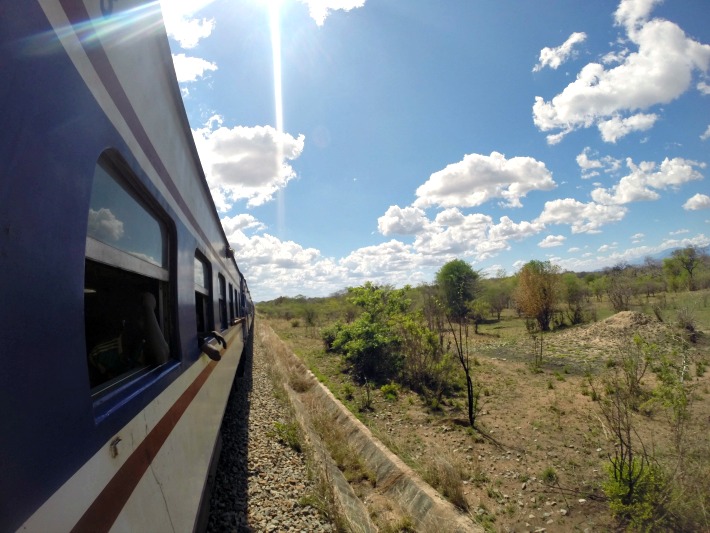 We decided to visit Selous Game Reserve to give ourselves another safari experience to compare to the obvious choice of the Serengeti and surrounding national parks. We had booked to spend two nights in the north of the reserve before moving south to the rivers edge for the following two.
Our first game drive took a while to get going and began with the usual sights such as giraffes and zebras we'd become so used to on our previous safari. Nevertheless we reminded ourselves (rightly so) that it's not everyday you get to see such amazing creatures in the wild and we focused on keeping our enthusiasm up. The pickings were a lot slimmer than the Serengeti as you might expect, it's famous for a reason, but after a couple of hours driving we were rewarded greatly.
Not one or two but five male lions relaxing underneath a tree just a few feet from the edge of the road. This is were Selous showed it's positives. Such a site in the more popular northern parks would have attracted a swarm of 4×4's. Instead we found ourselves sitting alone with the handsome fellas only a few meters away.
There was no fear at all on their part, in the mid-day heat their only priority was the odd repositioning to stay in the shade and out of the beating sun. In our low, open-sided and very exposed 4×4 we can't honestly say there wasn't any fear on our side but the happiness of having the moment to ourselves far outweighed and such feelings.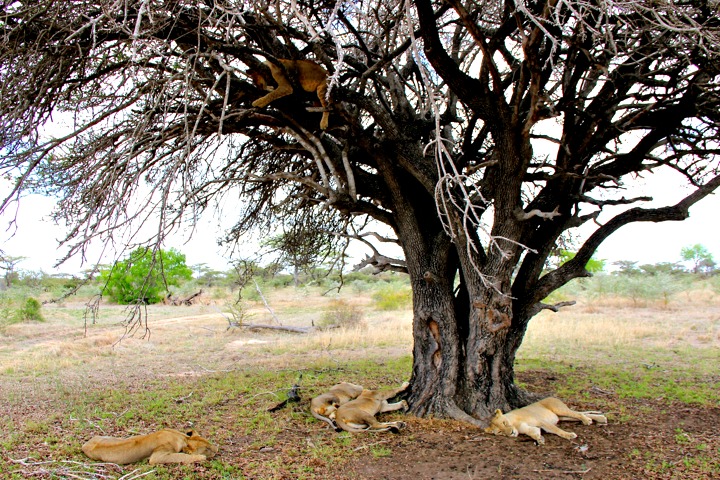 We could have sat there all day, it's easy to pull yourself away when 15 other cars are parked up and ruining the view but this was different, we were alone and felt guilty for leaving such an experience but there was more awaiting us in Selous.
Not far along the bumpy track we came across a couple of hyenas also trying to avoid the lunch time heat, instead of the shade of a tree they'd opted to cover themselves in thick mud from one of the pools.  We'd seen many hyenas on the previous safaris but like the scavengers they are they were always on the move and usually away from our noisy motor. The coolness of the pool must have been too good for them to give up so easily as these two decided to stay put as we got closer, not running away as we expected. They sat still although constantly eye balling us for a good ten minutes before deciding we were bad news and moving on.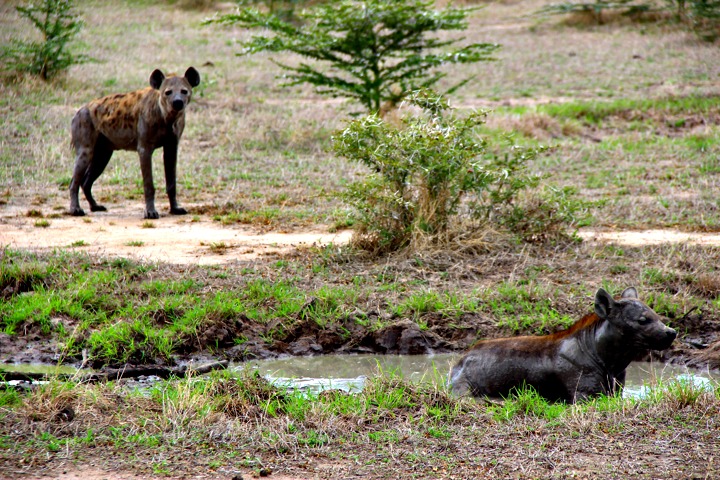 The rest of the day wasn't so fruitful but with so fewer cars in Selous Game Reserve our driver had the freedom of the park and wasn't restricted to the main roads like we had been in other parks.  It was nice being able to creep around off road and take in the views of the landscape.
The following day we'd be heading to the south of the park for a completely different experience, think hippos and crocodiles…