Ever wondered how it would feel to be a convict from Oakhampton prison? Or what its like to hang out with prisoners from a US High Security Prison? I'm not sure I ever had, until I signed up for a future cinema production – which guaranteed me just that.
When I first found out I would be living in London, this is the type of experience I was looking forward to. I'd heard a lot of good things about Future Cinema productions and was very excited to see how they would work The Shawshank Redemption into an evening of entertainment.
I don't want to spoil the secret cinema experience for anyone too much but below is how my night panned out: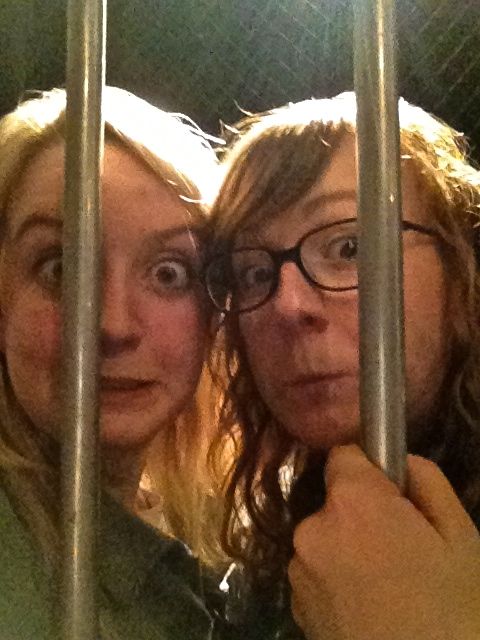 Oh no! Locked up for life!
This Valentines Day a friend and I were summoned to Bethnal Green library and were immediately transported back in time. Much to my surprise I was accused of manslaughter (falsely, I'll add) and sent down for 20 years! This could be a long night!
After being sentenced, we were herded into a blacked out van and transported across London to our new home, a prison.  As we were escorted off the bus, guards barking at us to get into silent lines, I was amazed at how quickly you can condition 100s of adults to obey without question.  The guards really helped to set the scene, with lots of fellow 'inmates' being humiliated in a range of ways including my friend Emma who was forced to dance with a bag on her head!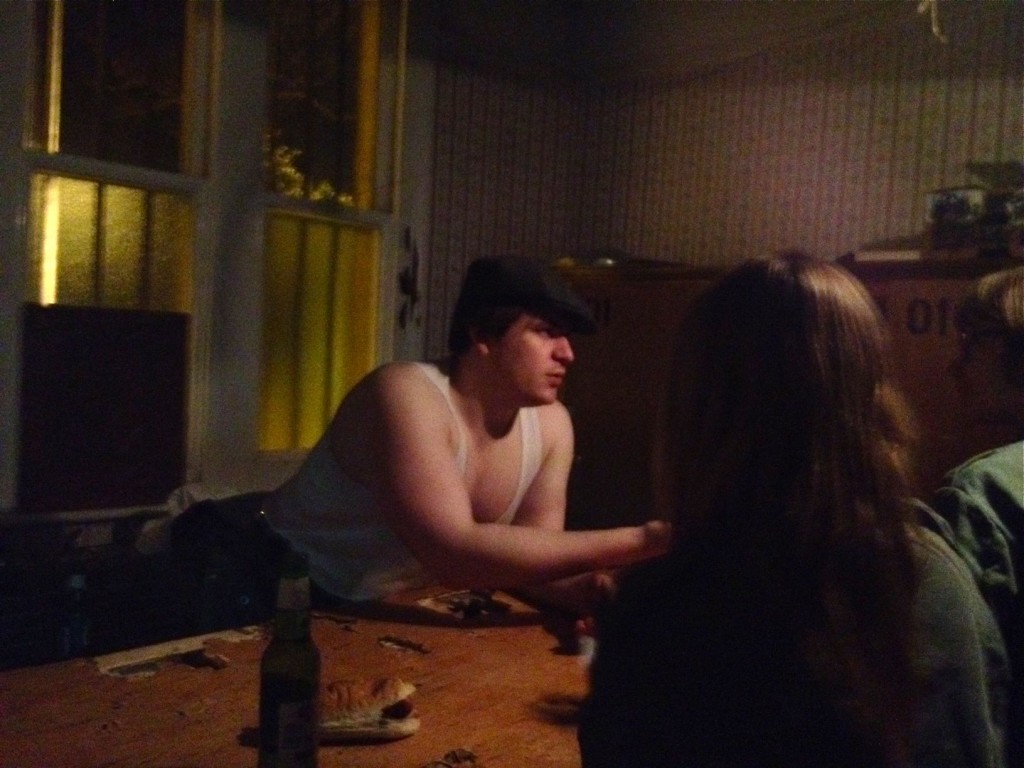 Break your fingers for a shot?
Minutes later we were issued with prison regulation uniforms and ordered to change as quickly as possible. The transformation was complete, we were truely prisoners.After being led to our cells and made to crouch with our hands on our heads we finally met our inside man. His name was Red – he knew how to get things, like alcohol…
We spent the next hour exploring our new home and had lots of fun earning stamps to get probation. The actors stayed in character throughout and had plenty of secret missions for us to complete, a personal favourite was trying to smuggle a Valentines Day card to one of the 'sisters'.
The drama began when a gunshot rang through the prison… we were encouraged to run to the windows where we could witness the 'death of an inmate attempting to escape' this marked the beginning of the film. We were all hustled into the gym where the film was screened, looking around I was amazed by the attention to detail. The costumes for both the guards and inmates were identical to those of the film, as was the transport and characters but even more impressive was the way our whole evening had been worked to fit in so well with the atmosphere of the film.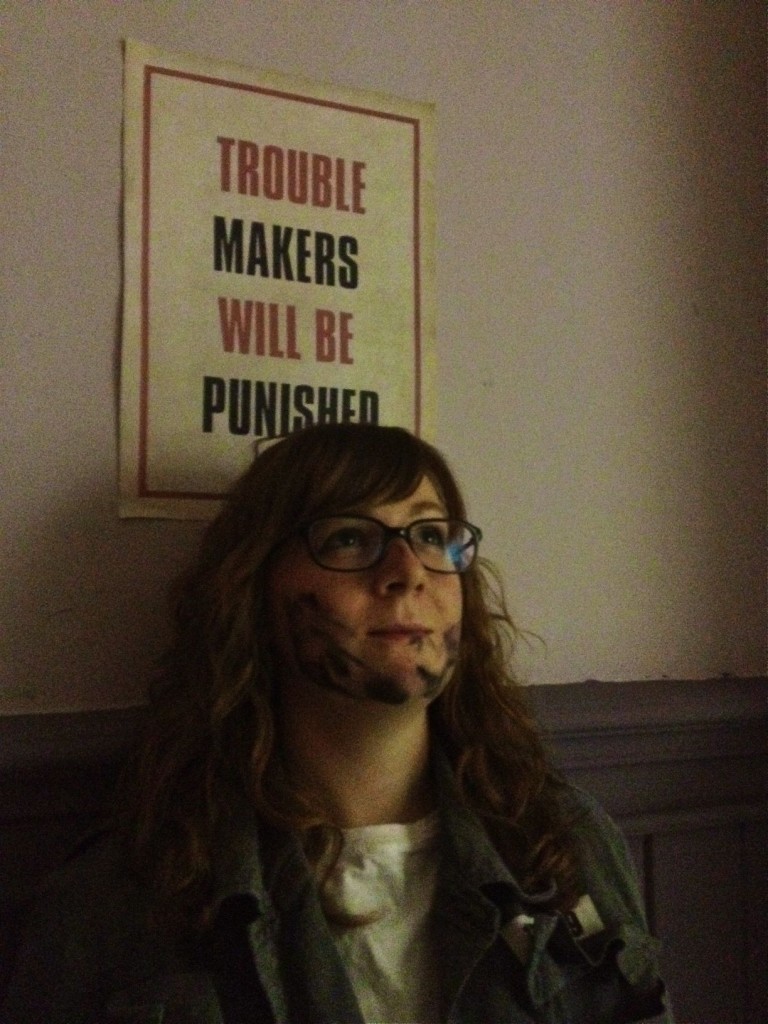 Oh dear!
Shawshank Redemption is a great film anyway and once it had ended we were given our probation papers and released back into present day London.
This was my first experience of 'Secret Cinema' by Future Cinema and it was thoroughly enjoyable.  The whole thing from the secretive build up to the impressive, never out of character actors made for a great night that far out did any night in the cinema.
Secret cinema runs regular events in London, in fact I'm going again in a next week and have no idea what I'm in for.