Welcome to round 92 of 'Meet a Random Traveller'. The series dedicated to bring attention to fantastic people all around the world doing their thing.
Random Traveller #92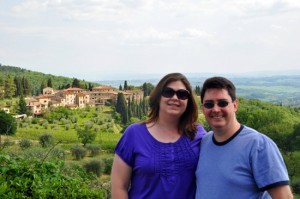 Who are you?
We are Laura and Lance. Laura is from Dallas, Texas and caught the travel bug on a trip to the UK when she was 16. Lance is from Colorado. His parents started his travel out at the age of 7 weeks and he's been going ever since. His parents made sure he saw all 50 States before he graduated high school. We met in New York City, got married in the Bahamas, and now live in Pennsylvania.
Whats the Deal?
Since 2008, we've been writing our blog Travel Addicts. We both work full time, pretty demanding jobs, and we have limited vacation time. But we also love to travel – it's not just something we do, it's something that's integral to who we are. So, we work to support our travel habit and we're always amazed how much traveling we're able to do, even with only a few weeks off every year, plus some business travel. We focus on getting as much out of a trip as we can – finding the best balance of convenience, cost, and fun – and offer advice that we hope helps other people do the same.
If you could only travel to one place ever again where would it be and why?
This is not a tough one. For both of us, it's Italy. Italy was our first big international trip together and is still one of our favorite places on earth. Since that trip, we've been back to Italy at a minimum every other year. Italy has amazing food and wine, a long and rich history and stunning natural beauty.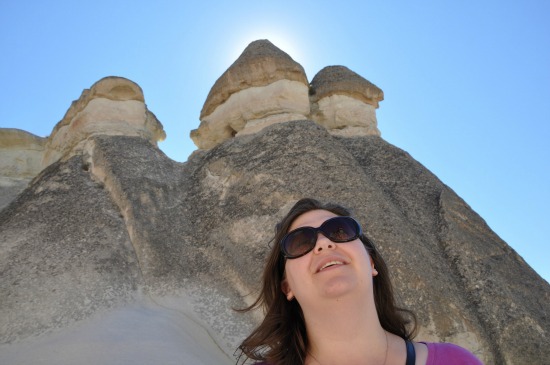 Cappadocia, Turkey
Is there anything in your bags that you don't really need but can't travel without?
We tend to collect Q-tips and napkins. I'm not really sure how it happens, and they both definitely have their place, but the quantities we amass are a bit excessive.
What's the weirdest experience you've had while travelling?
By far, our weirdest travel experience was visiting Greenland as a day trip from Iceland. Lance's idea. The trip was about more than another passport stamp, it was to see ground zero in global warming. The village of Kulusuk on the eastern coast of Greenland is a small village where all of the little buildings clinging to the rocks are painted in picturesque reds and greens and blues. It was very charming – from afar. Up close, we were attacked by midges – these crazy little flies that are attracted to CO2, so they fly into your mouth and up your nose. They make you miserable! Then we met the locals, who suffered from high levels of unemployment and alcoholism. When we were there, it was the day after payday and the entire town was drunk – including some boys as young as about 10 or 12. We ended up at some woman's house for a native drum ceremony demonstration. The whole experience was weird and unsettling.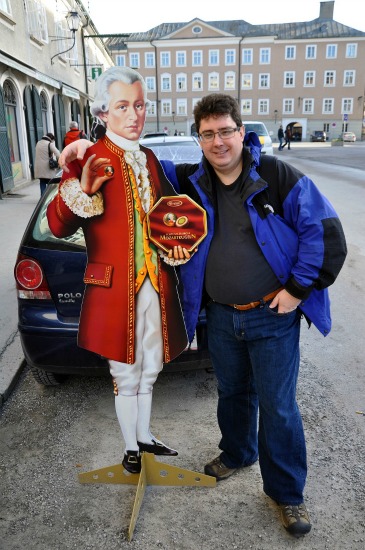 What's next?
Well, we're writing this on a flight to Tucson, Arizona right now. We both travel a lot for work (always making sure we extend our time for pleasure). We've just been to Canada for the TBEX conference in Toronto and then continued to Vancouver. But the next big trips will be in Germany and Liechtenstein in July, followed by Southern Africa in August/September and then Ireland in October.

A big thanks to Laura and Lance for taking part. Be sure to check them out here:
Fancy being Random Traveller 93? Contact us!