Welcome to round 106 of 'Meet a Random Traveller'. The series dedicated to bringing attention to fantastic people all around the world doing their thing.
Random Traveller #106
Who are you?
I usually like to say that I'm a nomadic traveller, but when I go back home, my mum calls me Davide. I'm almost 33 years old, but despite this I still don't own a house and neither do I own a car, and I'm not planning to get one, so even at this age, whenever I go back home I'm hosted by my relatives. And while my home is the whole world, the place where I grew up is Rome, but my blood is from south of Italy, Calabria. For the last two and a half years I shared my life and experiences with my better half, Otilia. She is from Romania, and we obviously met while travelling; we were attending a rock climbing course in Hungary when we met for the first time, and right after we went hitchhiking for one month in Romania.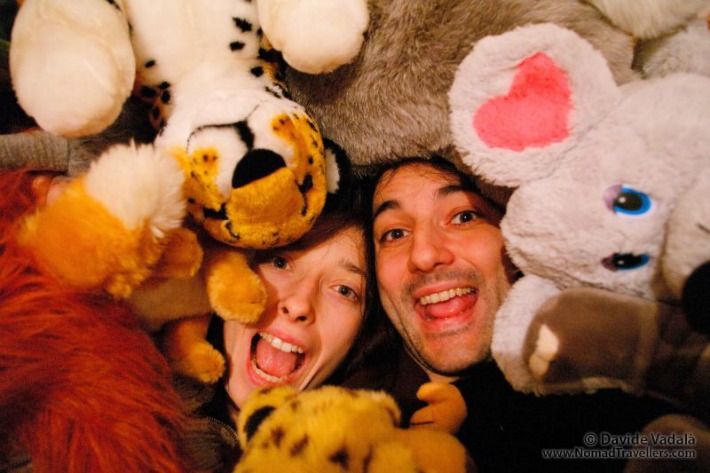 Davide & Otilia
Whats the deal?
Our website, Nomad Travellers will celebrate its second anniversary next month, so we are quite new but we are learning fast. And the funny thing is that since we are both not mother tongue, the domain name was meant to be Nomadic Travellers, since the adjective is nomadic rather than nomad, but now that's it, and we like it. Our original goal was to show that a different lifestyle is possible and you don't need to be rich to travel. In fact we focus on backpacking and very low cost travel, with a particular accent on photography and local experiences. You can't read in every travel blog of two travellers sleeping in a toilet in Norway with a snow storm outside or being chased by a Rhino in Nepal! We wanted to be inspirational, to keep our friends updated but at the same time to slowly gain the attention of other travel-addicts. We were thinking to leave our page completely non profit, and so we did for over one year and a half. We thought that with spontaneous donations from visitors we could have funded our very cheap trips, but it didn't work out. In the first year we had only one donation of 20€ from a friend of mine. We invested thousands of hours of work and what we got in return is still peanuts, so money is definitely not our main purpose. But recently we started to open our page a little bit also to "the market" to see if we can be rewarded for our efforts.
Where are you right now and what are you doing?
We are in Romania, we came back to visit Oti's family and we passed some time here. When you are both travellers, from different countries, and you are not eager to travel by plane, it's kind of complicated, because to move overland back and forth from Italy to Romania to visit our families, takes quite a long time. But we are ready to leave again in the next days or maximum weeks.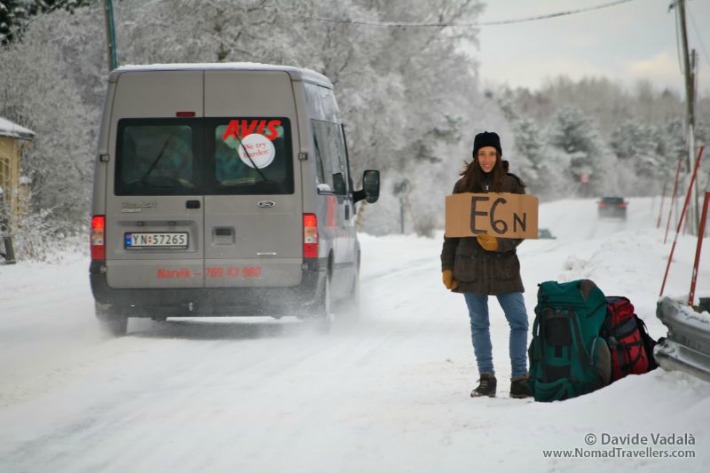 You both have a passion for volunteering but what's been your most rewarding experience so far?
Since we are together we are focusing on work-exchanges more than volunteering. We like to learn natural ways of construction and to experience life with like-minded people in communities and farms, since that's how we imagine our life when we'll decide to (temporarily) stop. About charitable volunteering, the experience that is impressed the most in my memories, is volunteering in Mother Theresa house in Kolkata (India) with dying people. I was mainly washing dirty sheets, or going around the halls to support the patients. To be the serve of the last one, was like eating humble pie.
What's the weirdest food you've tried while travelling and would you have it again?
We are both vegetarian, slowly turning to raw vegan, so we are not the kind of people that are tasting exotic animals. We were offered reindeer meat, prepared on purpose by our host, but we had to decline and we felt really sorry. Before being vegetarian I was about to try crocodile meat in Cuba, but eventually the project failed.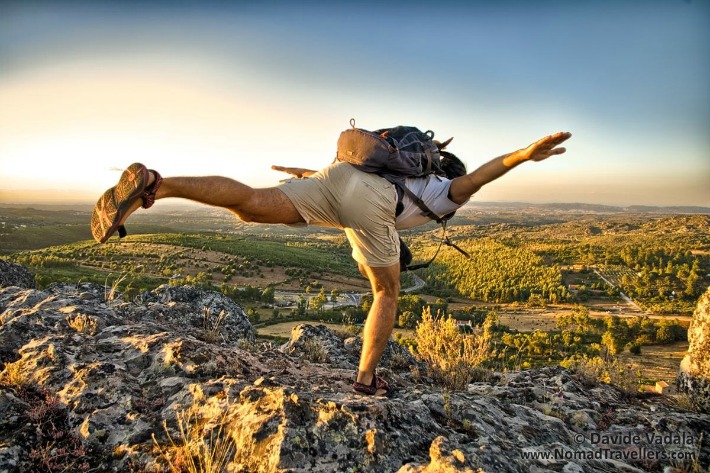 Have you surprised yourself while traveling doing something you never thought you could?
I already mentioned sleeping in a toilet in Norway, and that was not the only time, it also happened another time in Hungary when we were blocked hitchhiking. I also trekked alone in the Himalaya up to 5500 meters of altitude, and while most of the time I was surrounded by other hikers, sometimes I was alone for hours, and it's not helping knowing that the area is inhabited by leopards and bears. I can think of many other things I wasn't expecting, like learning Romanian language, building a tree house or being hospitalized in an Indian Hospital. That's what can expect when you travel without fixed plans.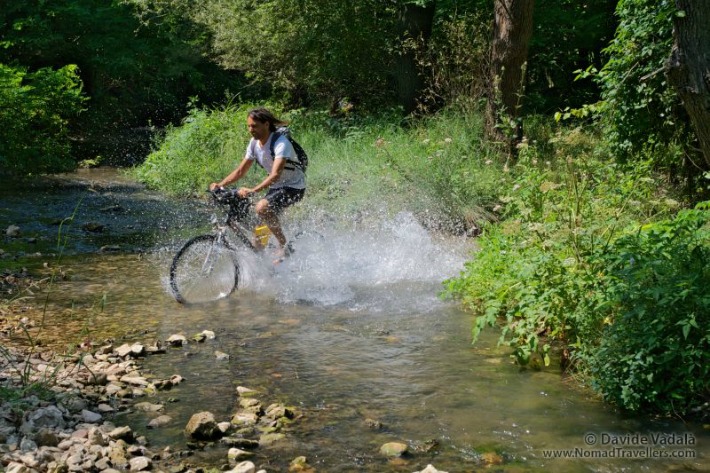 What's next?
We just applied for a 1 year scholarship in Indonesia. We put a lot of effort on this application, and if we will be selected, we'll live there for one year and study local craft techniques, while traveling during weekends and semester breaks. Even at 33 years old, I can't get enough of learning new things, maybe that's why I travel rather than sitting in an office!
A big thanks to Davide and Otilia for taking part. Check them out here:
Blog: Nomad Travellers
Facebook: /NomadTravellers
Twitter:  @nomtra
Fancy being Random Traveller #107? Contact us.