Welcome to round 102 of 'Meet a Random Traveller'. The series dedicated to bringing attention to fantastic people all around the world doing their thing.
Random Traveller #102
Who are you?
I'm Cher, yes like the singer, but no I'm not named after her. I'm American, although I claim my Taiwanese roots, and I fell in love with traveling as a child because we traveled to Taiwan for months at a time. 
After I took my first trip alone to Italy where I studied abroad for six months, I was hooked.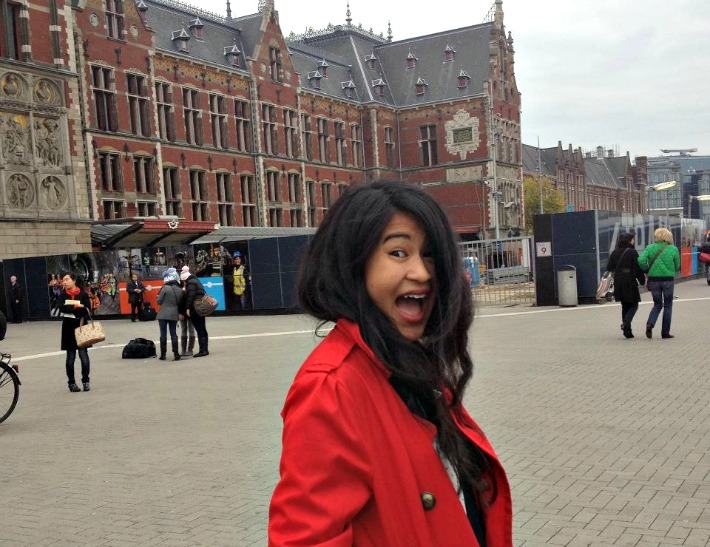 In front of the main train station in Amsterdam
What's the deal? 
My blog is called The Iceberg Project, and on the surface the goal is to teach foreign languages to people in a way that helps them enjoy the process, dive deeper into the culture, and speak more confidently. 
If you look a little deeper, you'll realize that my overall goal is to increase understanding of other cultures across borders through foreign languages in order to encourage more compassion in the world. 
This year I'm focusing on Italian, so I'm constantly putting out content like my 30 Minute Italian podcast, my Italian grammar articles replete with nerd-filled references and cocktail party facts about the country that make people smile. 
I also have handy-dandy guides on how to charm Italians or how to thrive instead of just survive while traveling in Italy.
You mentioned in your email to us that you plan to learn twenty-one languages in as many years, where did this idea come from?
I have an obsessive personality so when I fall in love with something, I fall hard. 
Learning languages has always been a part of who I am because my mom spoke Chinese at home and the awareness that other languages besides English existed compelled me to research languages from all over the world. 
When I was a teenager, I dabbled with learning Spanish, Latin, Italian, Japanese, French and Chinese.  
I felt this crazy desire to be closer to languages, but I avoided carving out time for them.

After Italy, when I discovered that I could learn a language fluently, I decided that it was time to dive in.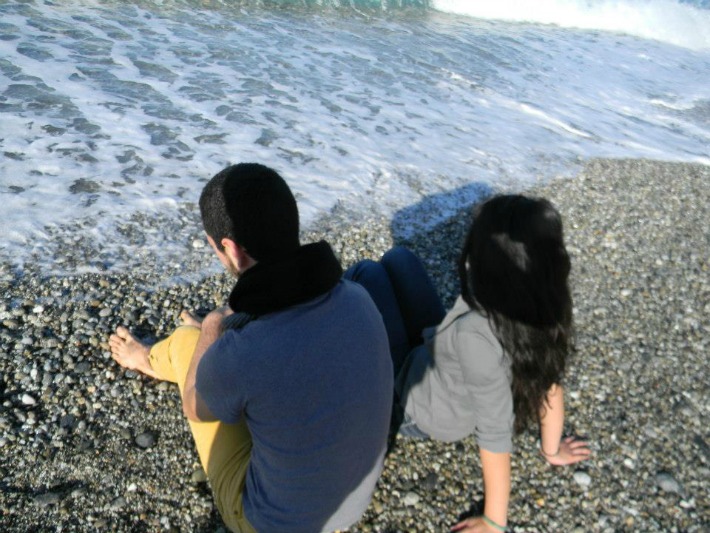 Sitting on a beach with my friend in his hometown of Bagnara, Calabra, Italy 
About six months ago, I made a list of sixteen languages that I would love to learn and ordered them in a way that made sense to me. Since then, I've added five languages because I keep learning about more that exist or that I want to learn.
Italian
Chinese Mandarin
Mexican Spanish
Spain Spanish/Argentinian Spanish
Latin
Sanskrit
Portuguese
Japanese
Korean
French
Arabic
Greek/Ancient Greek
Danish
Tibetan
Mathematics (Differential equations/quantum mechanics) – Although people may argue with me that math is not a language
Gallurese/Sardo/Calabrese/Venetian
Hopi
Basque
Quechua
Sindarin Elvish
Swedish
The idea is to learn and teach each language simultaneously on the site so at the end of however many years there will be this huge resource of foreign languages that people can utilize to support their language learning journey.
If you had to settle down in one location tomorrow where would it be (lets pretend Italy has disappeared, I'm sure it won't)?
If Italy disappeared, I would choose the Pacific Northwest of the United States, meaning Washington or Oregon, which sounds far less exotic than I made myself seem. 
However, I adore the eco-friendly, sustainable nature there and I have this idyllic daydream of raising kids where lots of trees are. 
Is there anything unusual you carry round with you when travelling?
I don't think it's unusual to me, but it might be for other people. I always carry a notebook and a pen specifically for writing down new vocabulary words, phrases, or random things I learn about the culture.
You'll often find me at a 

café

 with a new friend from the city and while we chat I'll stop and write down something they said or some word they used.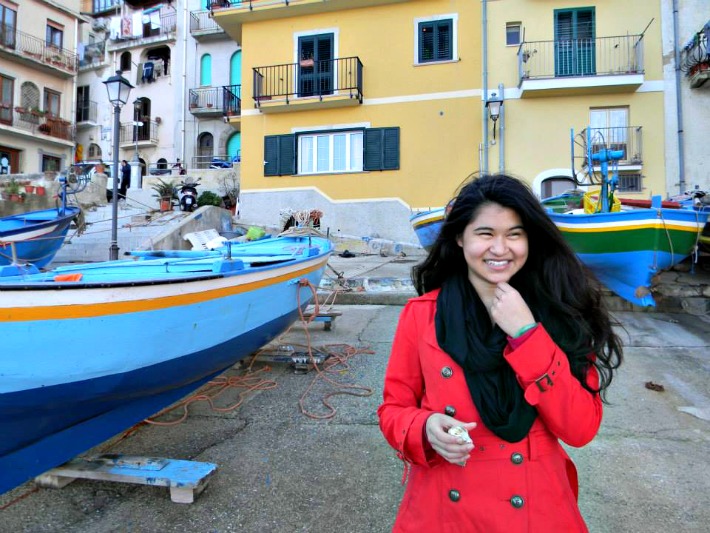 Standing at a dock at the small town of Scilla in Calabria, Italy
What's next?
I'm currently in the states, but my travel plans this year include living abroad in Taiwan for six months, gallivanting off to Mexico and spending some quality time with my favorite country Italy.

Chinese Mandarin also launches on the site in July!
A big thanks to Cher for taking part, great to have you.
Be sure to check her out here:
Blog:  The Iceberg Project
Twitter: @IcebergProject
Facebook: /TheIcebergProject

Fancy being Random Traveller #103? Contact us.