Recently a reader e-mail and asked:
"Would you still recommend the Caribee fast track? I am going travelling for around 6 months and going to a few different continents. Also what are the things you wished you bought with you first time round"
In August 2010 we started our first trip, 20 months later we returned to England with a completely different backpack to the one we left with. We did update our original packing list 3 months after we set off but never mentioned it again!
Three years since flying out to China. Things have changed an awful lot, especially the technology available! So with that in mind, here is our updated packing list:
Things we can't live without (essentials)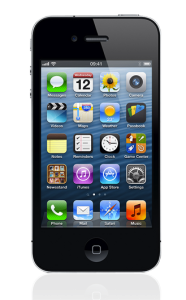 Iphone 4S We finally bought an Iphone whilst living in Bangkok and now there is no going back! We used to have an IPod Touch and loved it for the apps and quickly checking info on the internet but after a year it started to run a little slow and we knew it was time to replace it.  The phone has a great camera (for us non photographer types anyway) and most of our pictures from 2012 onwards were from our Iphone. Having everything quickly to hand on one device is very useful and on our recent trip to Slovenia it's the only piece of technology we took and it was more than enough.
MacBook Pro  When we last updated our travel list we both had Samsung netbooks and quote "loved them" but we really didn't know what we were missing. I wish we had someone who told us that we should invest in good technology from the beginning. We've got a MacBook and a MacBook pro (because we can't share)! It is so much faster than the little netbooks. Although it is heavier we have found that we use them just as much, if not more than, our little netbooks (which played up and died shortly after that post).
Sidenote: If you are not planning to blog whilst you are away I wouldn't recommend taking one – you can do all you want on an iPhone.
Pacsafe Travelsafe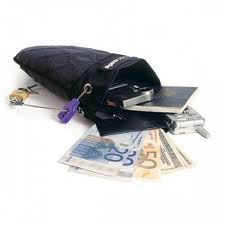 This was in our orginal post and we still use it today. We like it because it is a lot less obvious than the bigger and bulkier pacsafe 120.  We usually hide the pacsfae in one of our day bags on buses, trains and when staying at hostels.  It can be easily attached to a bed leg or something else that doesn't  move and is great for peace of mind when storing our passports, credit cards and phone in shall we say not so luxury accommodation.
Flipflops If you're going to Asia you'll probably live in flip flops! If your travelling to Thailand first, my advice is pick up a couple of knock off Havaianas from Khao San for around 150 baht (£3), they're cheap and surprisingly good.
Kindle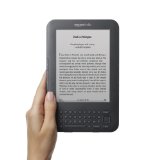 This was on our original want list because we were sick of carrying books and I'm really glad we went ahead and bought one. As much as we love the Iphone it's not going to do you eyes any good to use it for reading but the Kindle is perfect. Being able to get any book with just a few clicks is wonderful, the book exchanges are good in South East Asia but it's still a bit of a lucky dip as to whether you'll find anything that interests you.
Braun Silk Epil Epilator
This is not for everyone – it's pretty painful! But I'm not a fan of shaving my legs as I get itchy (especially in the heat) so this was a perfect buy. Although the intial outlay is high, I've had mine for four years and it is still going strong.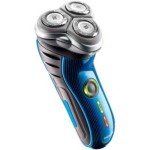 Phillips Shaver Poi picked this up in Hong Kong and uses it all time – he hates wet shaving as much as I do. The best thing about this is you can take it in your hand luggage – great if you're travelling light.
Things we were told to buy when we first set out which we had no need for!  (Trash)
These are pretty much the same as in our previous post however when we stopped living out of a backpack and started living in Bangkok the jeans did sneak back but I think Poi only used them a handful of times.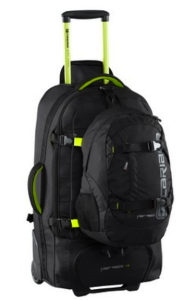 Fast Track 75 Travel Pack/ Wheeled Rucksack (black) When we first started travelling I loved my Caribee Fast track. I liked that it was a wheeled bag for most of the time, it seemed nice and sturdy and it had plenty of room. Fast forward to Feburary 2011 and we wrote a post about how we would have preferred a smaller backpack. The main reason being it's horrendous lugging a massive backpack on travel days.
By April 2011 my Caribee Fast Track handle broke! They do have a life time guarantee but it would be the last time the bag was ever used. For our journey back to England we bought a massive bag to transport all the stuff we had accumulated and left my Caribee behind.
My advice in 2013 is pick a bag that will suit your needs and where you're travelling to. If you know you will mostly be travelling in Australia or Europe where there will be pristine paths you'll probably be alright with a nice wheeled bag. However if you are going on paths less travelled maybe consider going a bit lighter, I know your back will thank you.
Things I still would like now (wants)
This list is pretty small as I must admit I have a much better idea of what I want and don't want than I did back in 2010. The main thing that I really really really want is an: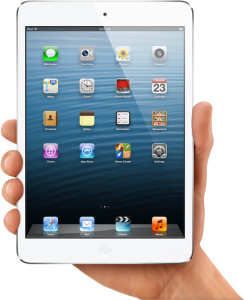 iPad Mini At first I didn't really see the need for a bigger screen – my iphone works perfectly but after Apple's usual marketing campaign all of a sudden I had plenty of reasons to want one! Right now if I stopped blogging I would have an Ipad and an Iphone in my backpack and that would do me – the ipad would be useful for watching movies and quick tasks like arranging your next hostel stay etc. We all know how frustrating that can be on the small screen of an iphone.
Although I am going to continue blogging I still want an Ipad, my reason: If I pick up a laptop I am much more tempted to start working, check X document. update this and that etc. Whereas the ipad is only really good for quicker tasks. Maybe an Ipad would help me switch off a bit and relax for once.
Canon PowerShot S120
and housing for diving Even though we love our Iphones, we can't take them under water! We want to get a decent camera which we can use on our dives. Nothing fancy, just a reliable point and shoot camera with good picture quality.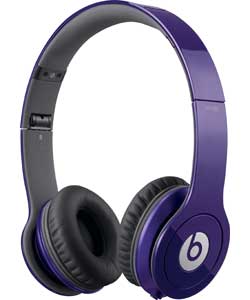 Decent Headphones Poi really wants some Beats but they are ridiculously expensive, I know he will be searching for a decent pair before we start travelling again though. Sometimes the best part of travel days is being able to put in some music and drift into your own little world.
MacBook AirThis would be a complete luxury as we have two working computers but, I really like the idea of how light it is and think it would be good to take this and our macbook pro to reduce the weight we're carrying.
Disclaimer: Some of the links in this post make us of our Amazon account, if you were to click through and buy something we would gratefully receive a small percentage.