*Sponsored Post*
After years of backpacking you would think it would be a joy having an entire car to fill  for a road trip across Europe however, it was actually tougher.
With a backpack your options are pretty limited, you're going to need clothes, an extra pair of shoes and essential toiletries. Beyond that you might have a couple of gaps for your favourite book or a pack of cards but the majority of the bag picks itself. Once you've done it a couple of times, packing a small backpack becomes relatively simple.
This time however, we weren't going backpacking.We were packing a massive estate car full and road tripping across Europe camping and staying in Air bnb's along the way. You'd think packing a (quite large) car would be easy after all those years with the backpacks but it's quite the opposite, it's hard to know where to stop.
Of course the essentials are still the same,you need clothes but now you can have more of a choice and clothes for every eventuality! In fact, it's very easy to pretty much take your whole wardrobe thinking you can just sort it out on the road.
In order to not get carried away with the good stuff we made a list of the items we couldn't live without, the stuff that had to make the journey around.
So following on from our post about all the food we miss from home here's what made the cut when we packed our car for the big old drive across Europe.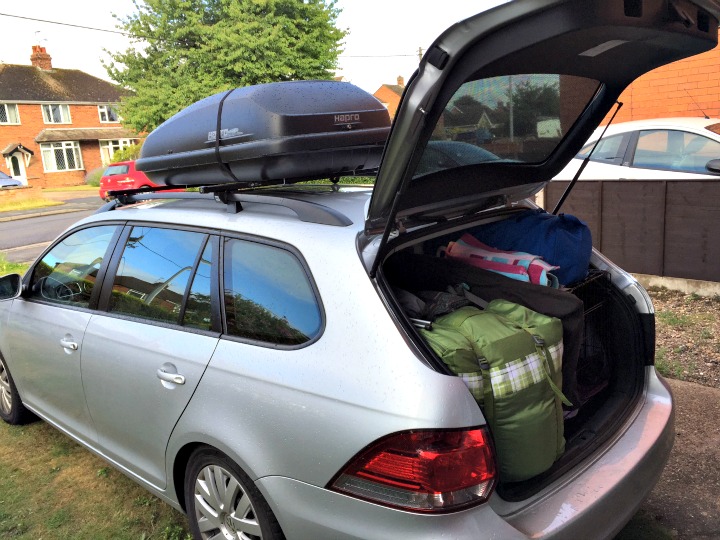 A bit more space than a backpack…
Travel Blog Essentials
Given that we've shared every part of our life on this blog for the last five years it would be madness to move away without taking it all with us. While that may seem obvious, on other trips we've had to limit exactly which items we'd take. With Kindles, laptops, cameras, ipads, hardrives etc you can soon find yourself with no room left for anything else.
This time we had the chance to load everything up. Not only the endless cables, manuals and warranty information but all the little extras too. It's amazing how much stuff we've accumulated over the years and mostly for the sake of this website and everything associated with it.
I'm sure it won't be long before we think of some other gadgets we need and IHG Business Advantage has some great ideas for business travel gadgets that are great for leisure travellers like us too.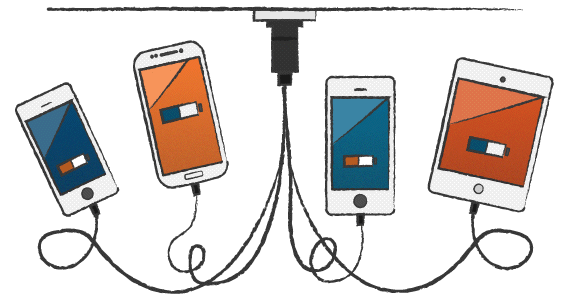 Memory Foam Pillows
Honestly, I don't know when we became so old but here's yet another sleep related item.
I can't remember why I first got a memory foam pillow or if I even tried one before buying it. Now though, I can't go anywhere without it. Even if I go to a posh hotel I will take my own pillow and I'll offend relatives by doing the same. A good memory foam pillow (I spent about £40) has changed the way I sleep so dramatically that I struggle without it.
So when my dad decided to get one too it came as a surprise when he hated it. That pillow got passed onto Kirsty and now she can't live without it either. While this may not seem like a big issue when packing you need to realise these things are huge. They're slightly larger than a normal pillow and weigh a tonne, being memory foam you can't stuff them into gaps like other pillows. It's surprising how much space they eat up.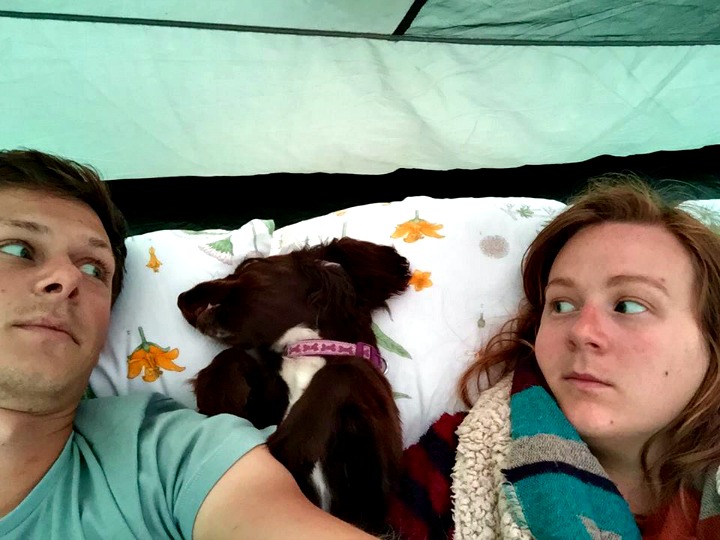 Camping with memory foam pillows
A Different Wardrobe

7 Pairs of Pants, 7 socks, 5 t-shirts, 2 shirts, 2 trousers, a pair of shorts, raincoat and a hoody. Packing done.
Well, not this time, as we were actually going to be living somewhere we had to think about all possible occasions. Of course clothes are available in Europe bhat if we decided to go skiing or a week away diving? It wasn't a case of packing for the current weather conditions in a country but all conditions everywhere.
Our entire wardrobes, not just our backpacker hippy pants (which I assure you we don't own) had to fit in the car and that's quite a challenge, especially when one of you is called Kirsty.
Plug Adapters & Extension Lead

Lots and lots of plug adapters.
Being in the UK means we have collected an endless supply of charger cables that are completely useless anywhere else in Europe. Unfortunately buying new cables isn't really an option financially. The best thing we did was purchase an extension lead before leaving, this obviously meant we only needed one adapter for the mains connection and we could use all our other cables as normal.
Not ideal but a suitable solution.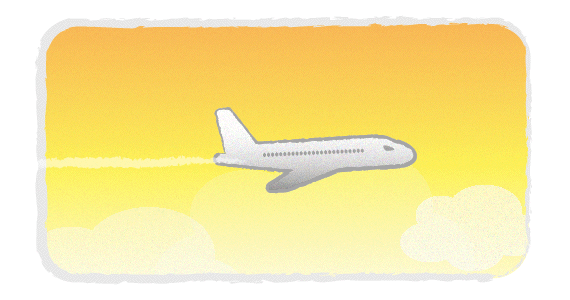 12v USB Car Adapter

So this might be the smallest essential, you could squeeze into any handbag let alone a car but that doesn't make it any less important.
We took a lot of short go pro videos on our road-trip to Romania (that I'm still yet to work through) so having this on hand to keep all our gadgets charged up while driving was a must. It may not be the quickest way to top-up your battery but if you're lost down some side streets and your phone is about to do you'll be very glad you took it along for the ride.
So, if you were going on a European road trip, what would be the first thing that made it into your car?