Kosice is so full of museums that you'll be spoilt for choice. Admittedly, at first glance I overlooked Miklus's prison, as much as I love the gory stuff I thought there would be potentially better places to find out about Kosice – how wrong could I be!
From the outside you could be easily fooled into thinking it was just a normal house and you had the wrong place however, it's one of the oldest buildings in Kosice and was even built before the city walls. Miklus's Prison was mainly where they kept drunks and vagrants troubling the city but these days it's full of treasures. The whole site has been redeveloped for guests and it's now not only a prison museum but also documents much of the city's history too. Two museums for the price of one – I love a good bargain!
Prison
The ground floor and basement are a bit of a maze and I already felt like I was imprisoned only a few moments after entering. Much like you'd expect with a prison museum the first things you encounter are old prison cells and examples of the old torture implements that were once used.
The first thing I noticed was the space, I imagine prison to be lots of little, cramped cells whereas these were very big, bigger than my bedroom at home, solitary confinement was the same size as my university bedroom but I obviously has the luxury of having these to myself. It was also very interesting to see the Women's section was still set up how it would have been in 1600s.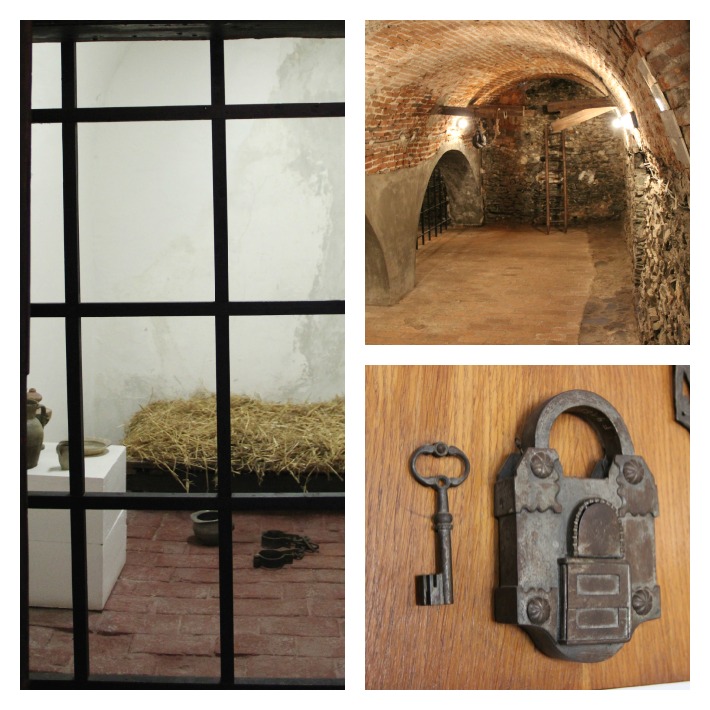 Miklus Prison
At the back of the prison was a very different style of accommodation, a nice little flat where the executioner lived –  lucky him! Although I'm not sure I would have been applying for his job at any point – not only did he have to kill people but he also didn't have any friends! He had to wear a purple cloak to make him distinguishable and people would avoid him in the streets. I know I love purple but… no thanks! For "nice executions" people were commended to die from the sword, this was kept in the city hall and legend is that they could only use the same sword a 100 times or else it became bloodthirsty.
History
Probably my favourite item in the museum was the scale model of how Kosice used to look with the city walls still in tact. I'd recommend coming to see this early on during your visit as it really helps when you're out and about in the streets to imagine what it used to be like, it's even possible to see marks where the walls used to stand. When they renovated the main street, the old walls were marked with broken paving on the floor. Once we realised what it represented we kept seeing it everywhere and it really helped give an idea of what the city used to be like.
In another room there are examples of how they used to fight fires in 16th Century.
16th Century Fire Fighting Technology
It also has a history of the coat of arms on the first floor. Kosice was the first city to be awarded a coat of arms in Europe, before this only knights or families had coat of arms. It was nice to see how it developed over time adding different bits to the coat of arms – also this was the first time I saw it in colour.
Tips:
Get an audio guide – it explains each of the rooms and is well planned out. Plus, all exhibits are in Slovak so without this (or obviously knowing the language) there would be a lot of guess work involved.
The front door to the prison isn't used anymore, you need to go into the bastion and buy your ticket there. You will then enter the prison from the back.