Whilst we're away enjoying our honeymoon we can't help but occasionally find ourselves looking back over our wedding photos. Like everyone who's got married will tell you, there is so much build up for a day that ends up flying by at 100mph and then it's over. Luckily photos give us a chance to re-live the day and remember some of the many many highlights that we might else forget over time.
To give you a bit of an insight into our wedding day, it was quite a small afair. We chose to invest our own time (and much of our family and friends) into the wedding rather than just throwing money at anyone who would take it. As you all know, our priority is always to save the pennies for our next adventure and it wasn't going to be any different for our special day.
The day began with a fry up and a beer (for me anyway) and a very simple registry office wedding infront of 25 of our nearest and dearest. The main party began a couple of hours later with what we liked to call Wedfest from 3pm until 2am. We arranged all our own playlists, had no seating plan and even fish and chips served from a proper chippy van as our main meal, basically an all day drinking session with 90 awesome people.
A look inside our wedding day: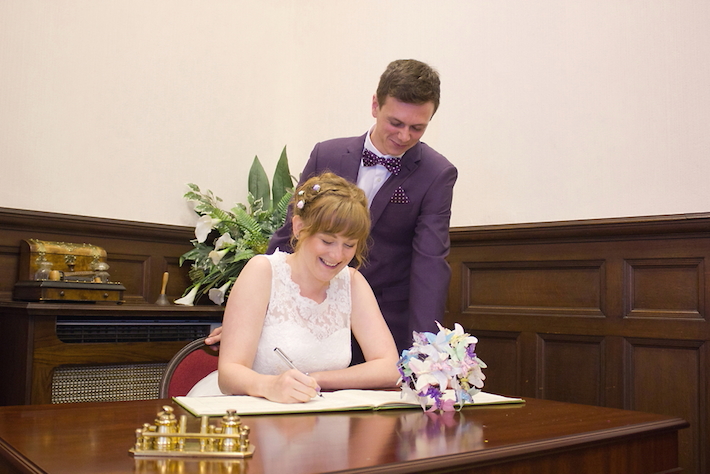 Signing our lives away.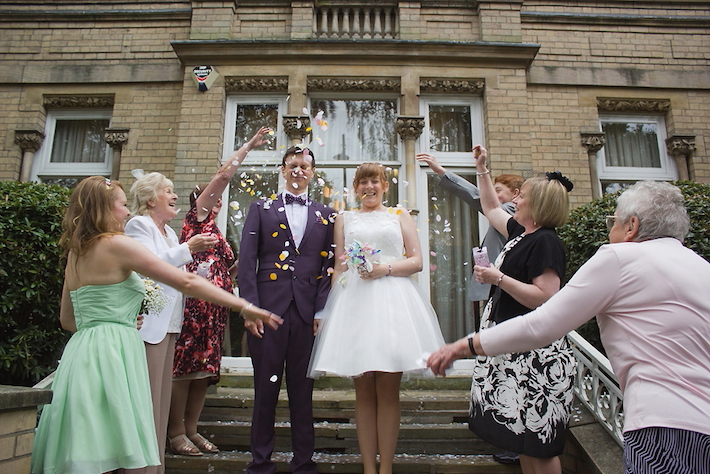 About as traditional as it got.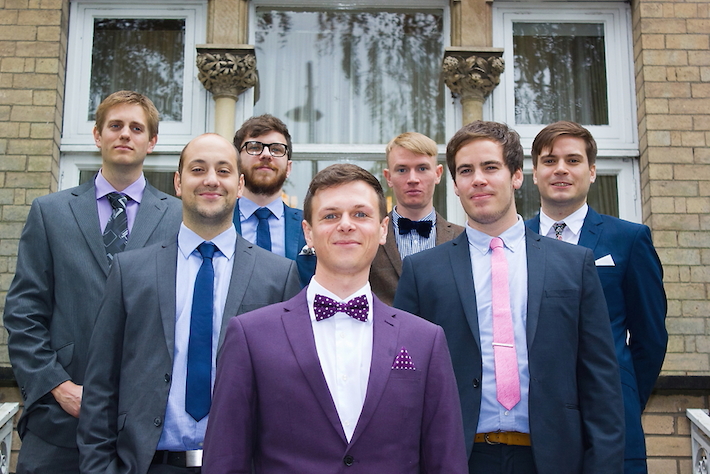 Bros (couldn't choose between them for a best man).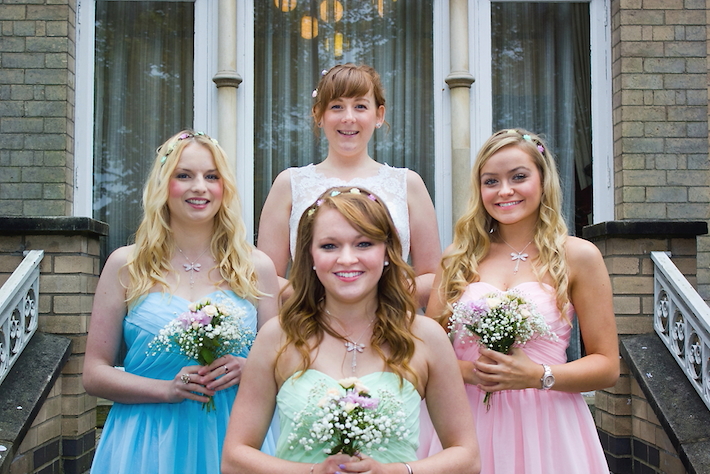 Bride & Bridesmaids.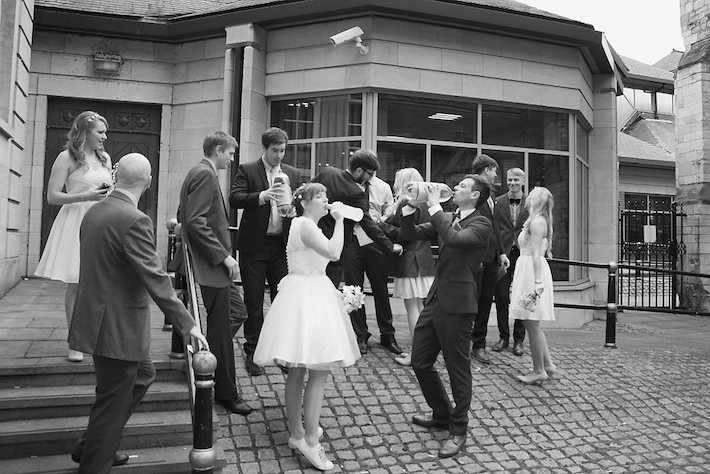 We met in this alleyway 10 years ago drinking cheap booze before gigs, so it only seemed right to go back there.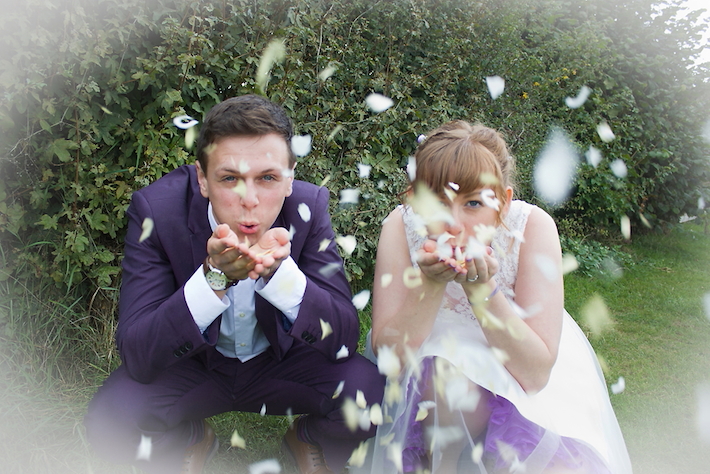 Aren't we cute?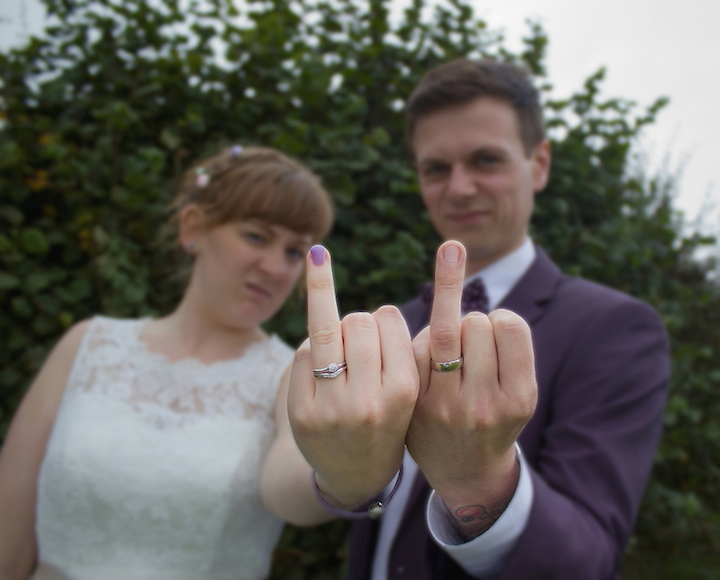 Or not?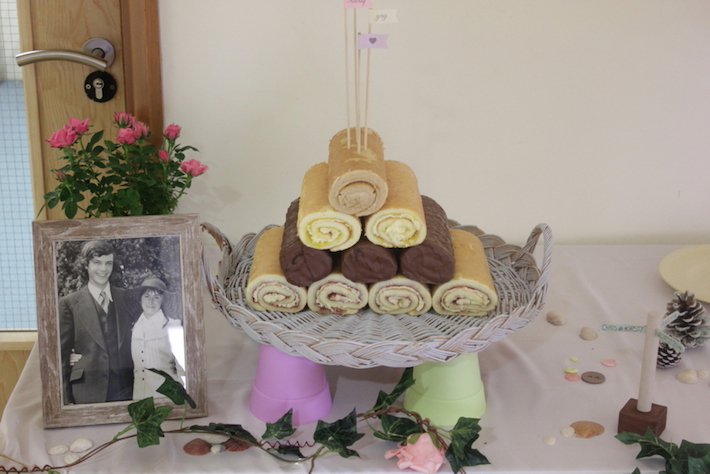 Our wedding cake inspired by my parents (pictured) They shared a swiss roll after their wedding day and we always said we'd do the same.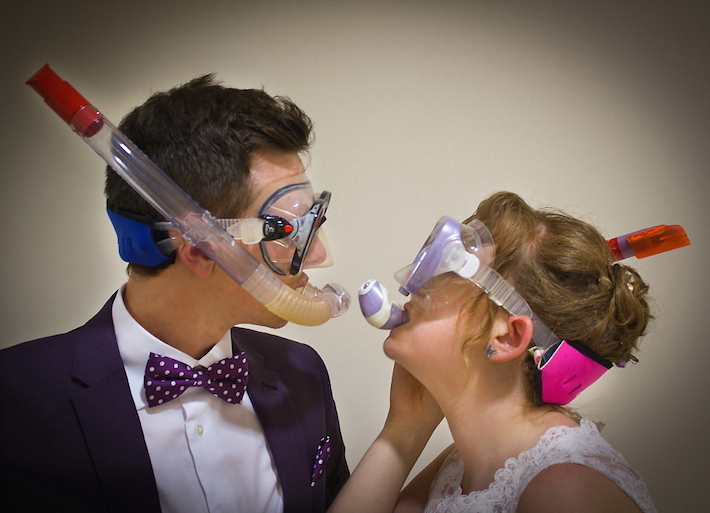 Just your typical wedding photo!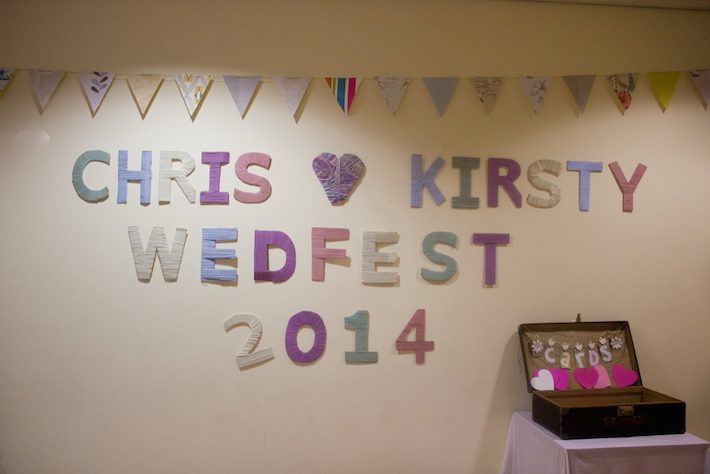 DIY party decorations (Chris is Poi's real name for any confused readers)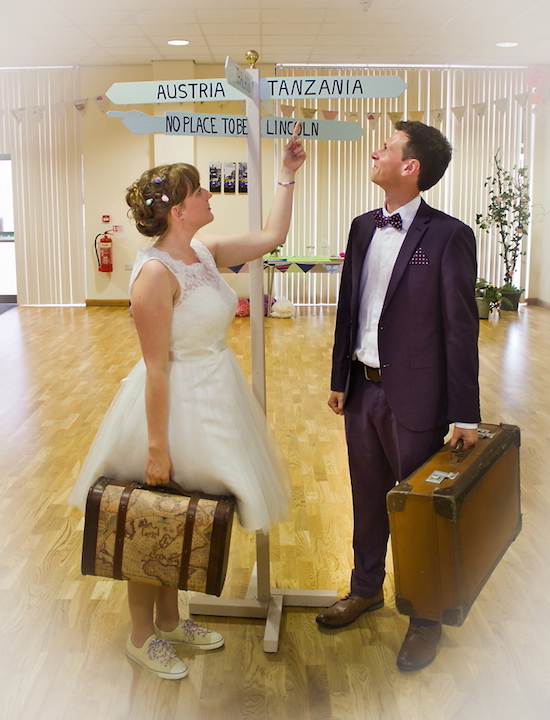 Favourite photo!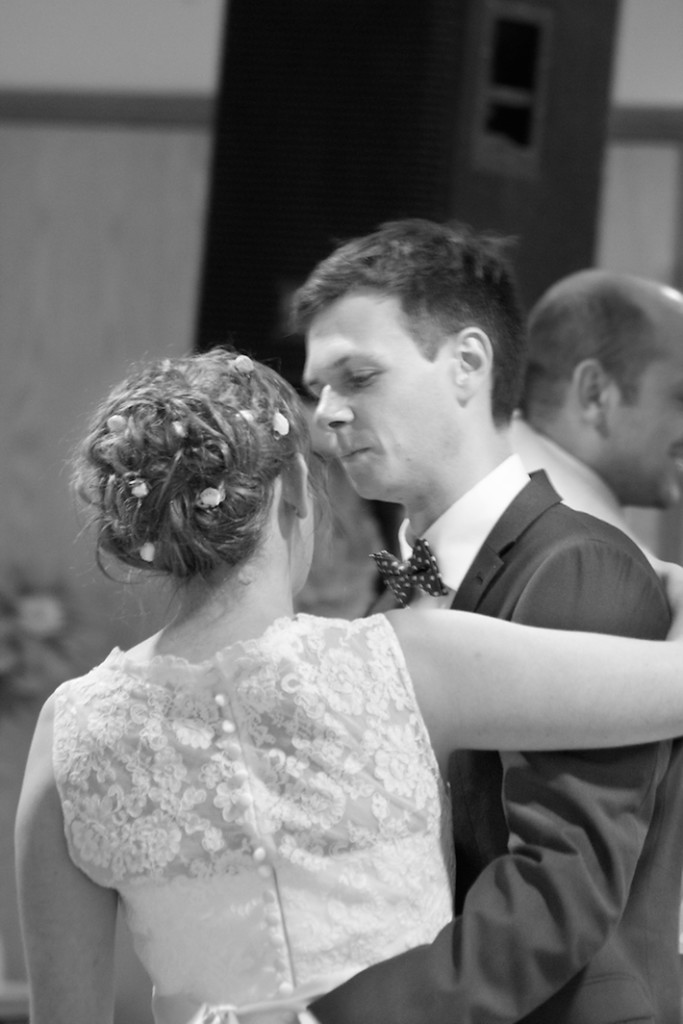 First Dance: Kodaline – Brand New Day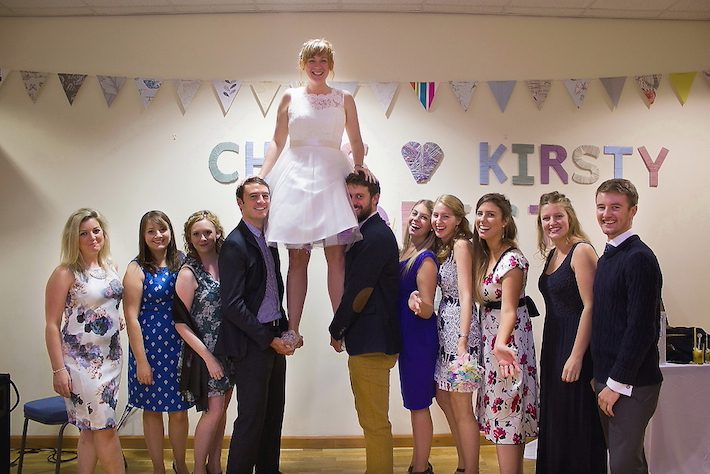 Kirsty with her fellow London teachers.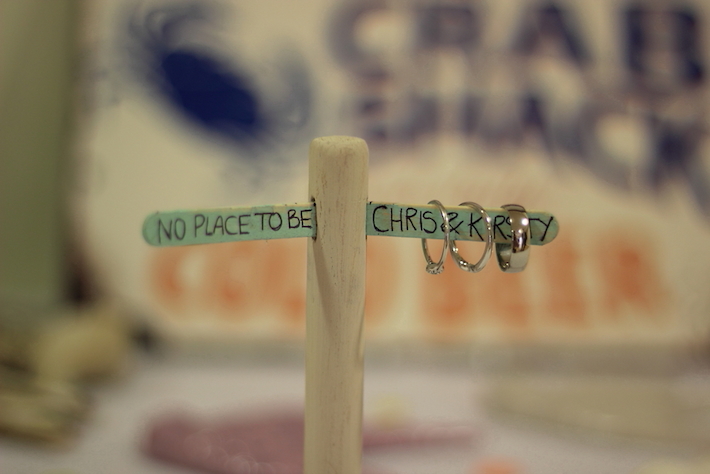 Rings and more homemade decorations.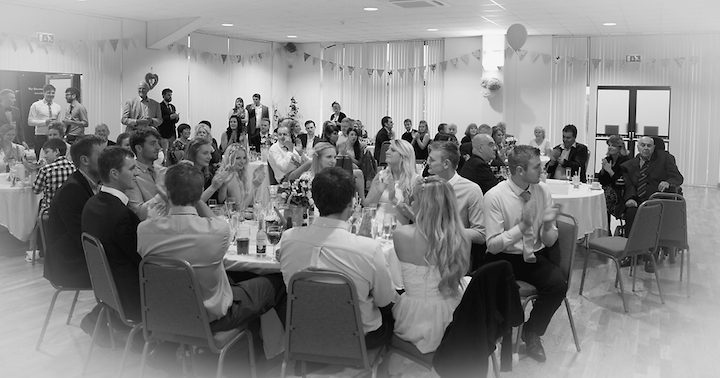 So many lovely people.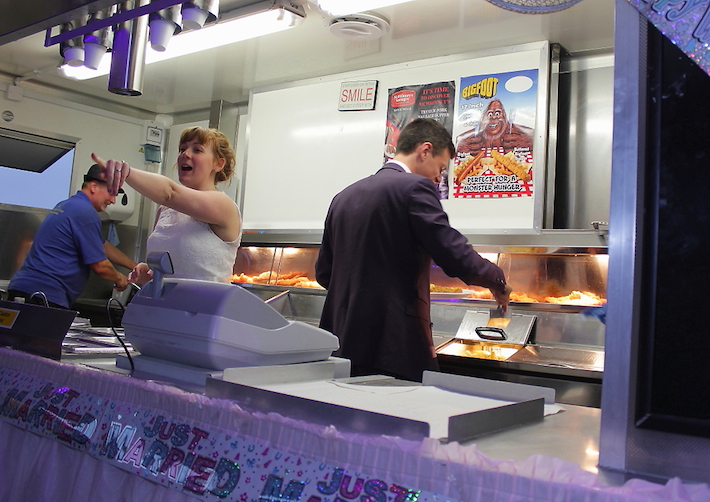 Serving some of our guests from the 'chippy' van.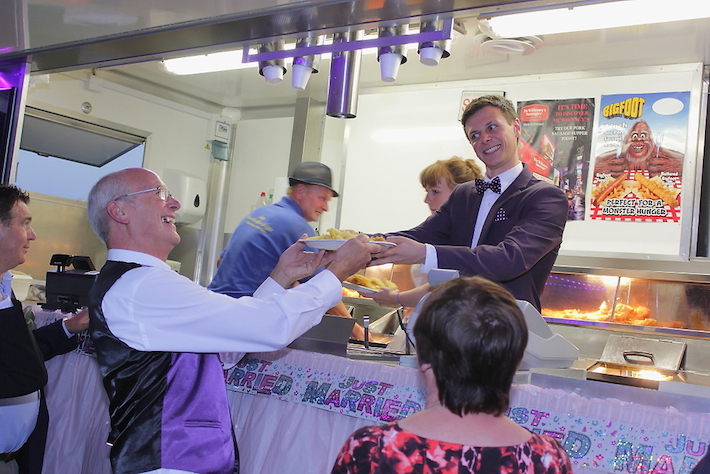 Father & Son Modelling- You can see where I get it from…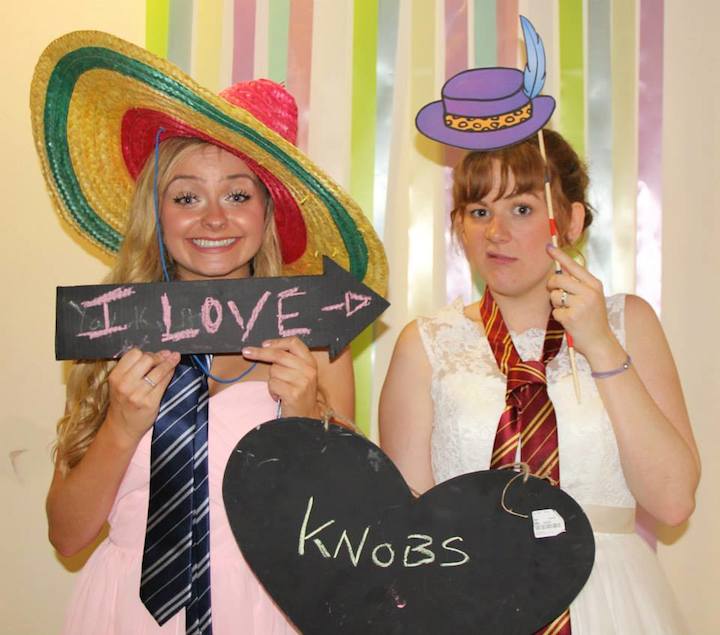 The camera set up and box of props was a great success too…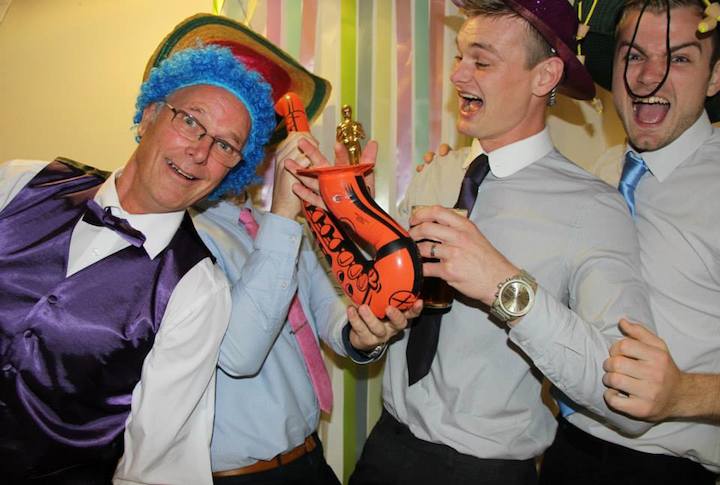 So much so my dad got involved much to the delight of my friends.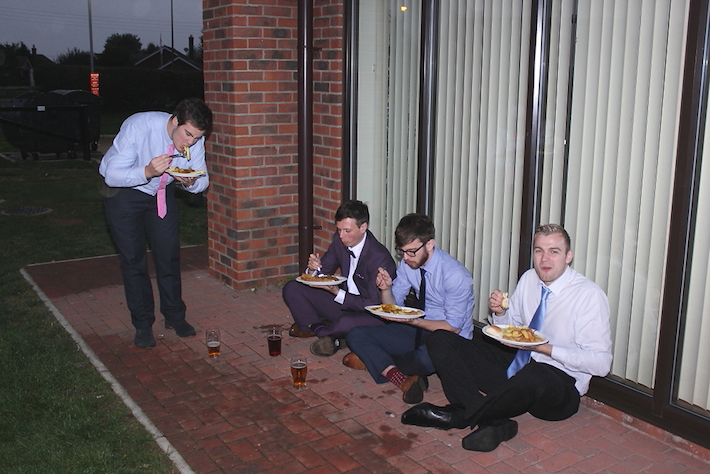 Beer and chips on the floor with friends = perfect wedding day.
And then it all became a bit of a blur…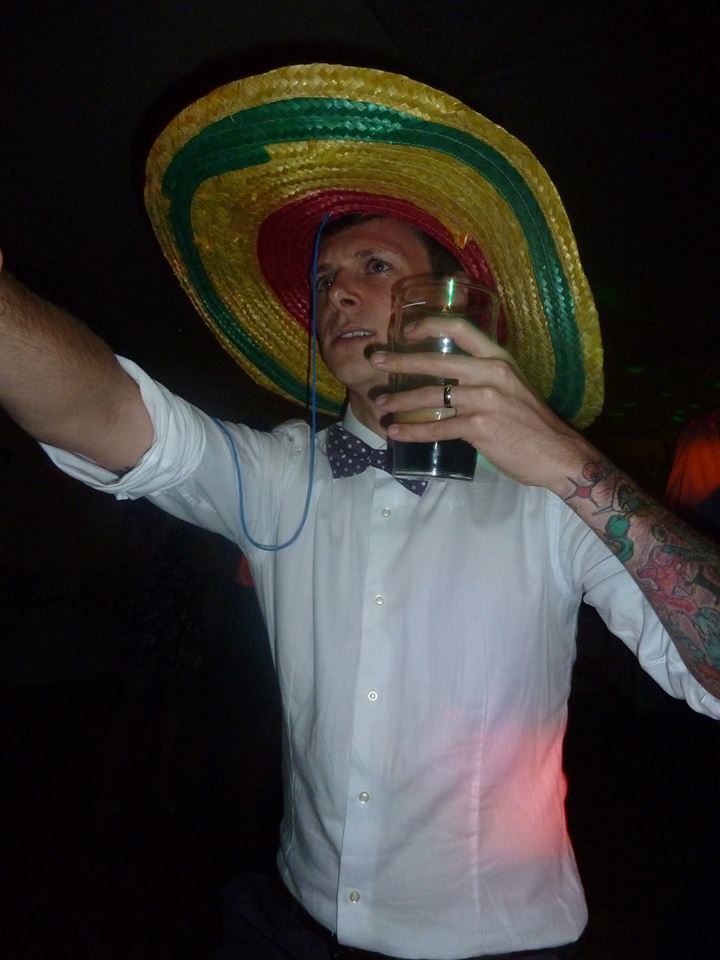 The wedding day was everything we wanted it to be. So many friends in the same room together, lots of beer flowing everywhere and plenty of crazy dancing.