It's time to stop making excuses and messing around. It's time to stop pretending like tomorrow is the day we're going to start and commit to starting today.
So, today we are going to start taking language learning seriously.
For far too long we've been talking about learning a language but not actually doing anything about it, good intentions but no real drive to make it happen.
Learning Thai
Despite living in Chiang Mai for three months and Bangkok for a year, during our time in Thailand we never got beyond the basic 'Hello' and 'Thank you' as well as what we liked to call taxi talk.
Beyond directing drivers to and from our apartment block there was always a reason why we hadn't learnt more Thai.
Everyone talks English to us
They want to practice their English so we can't speak in Thai
We hang around with lots of other English speakers
Learning German
We may have only been in Austria for a few months but we still made very little effort with the language despite initially going with very good intentions. It's a shame really because German is a language I actually quite like from the little we learned. I'd love to learn it properly one day but once again we just had more excuses.
We work for a British company, everything is in English
All of our customers speak English
Even half the local bar staff are British
We're not here long enough to learn it properly
It's embarrassing thinking back and how we used to justify our lack of effort with these points. So what if we're dealing with British customers? We're in Austria. German is being spoken everywhere.
Quite frankly all of these excuses are just that. Excuses for a lack of effort and an unwillingness to commit to something.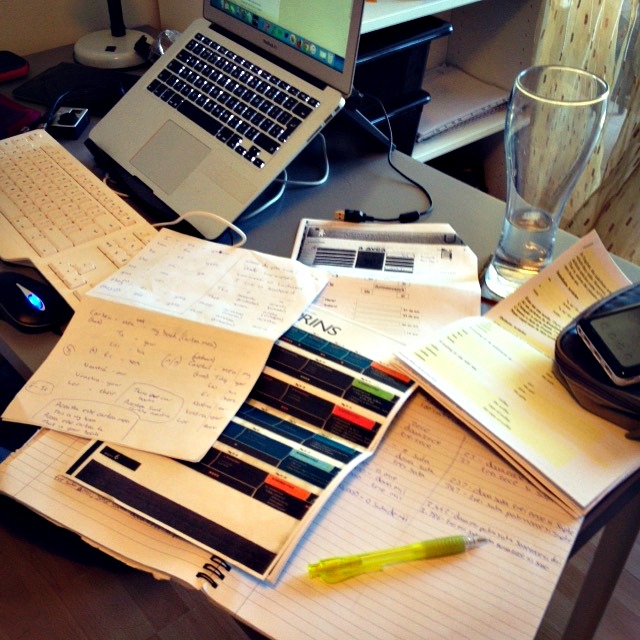 Learning Romanian
So what makes this any different? What's to say we won't just fail and make excuses again?
This time we are based in a country for at least two years and hopefully enjoy it enough that we want to stay longer. That alone is enough incentive to make more of an effort with learning the language, we can't make the excuse that we'll spend all this time learning it and then never use it again, two years is a long time.
In general most people know at least a little English in Romania and in Bucharest especially. However while you might be able to get by in the old town and town centre speaking English, it's a little different where we are living in the suburbs. The local shops and residents are not as used to dealing with tourists and English speakers as those based in the centre.
We want to be able to walk down the street and speak to our neighbours. We want to be able to explain to the old lady in the park, who looks so lovingly at our dog, how old she is and which piece of furniture she's been chewing on the last few days.
Basically, we want to fit in.
The Language
I admit to knowing absolutely nothing about the Romanian language before agreeing to move here. I knew next to nothing about this whole area of Europe in fact, but that's why the chance to live here and explore the area appealed.
I was quite delighted to find out that Romanian is a romance language and has that same sexy flow as Spanish, Portuguese, French and Italian.
Learning a romance language appeals because of the shared links they all have. It's often thought that if you've picked up one, you stand a much better chance of picking up another than if starting from scratch.
So Romanian falling into the same categories as such widely spoken languages as mentioned above is another great incentive to learn it. Even if/when we move to another country, Romanian could end up being a great help even if we're not speaking it on a daily basis.
We've spoken to a couple of people who said that despite not speaking Spanish, they can understand the meaning of most questions or conversations based on the similarities between the languages. Much like some other friends we have that recently moved here are finding their own knowledge of Italian a big help while learning Romanian.
Learning Romanian will hopefully provide us with some long-term benefits, even when we move on.
How are we learning?
We are going to lessons of course. Kirsty's school kindly puts on a Romanian lesson once a week and they are kind enough to let me join in. This is great as it's a nice small group and we're starting from the very beginning. It's also great as it fits into our schedule perfectly given that it takes place at Kirsty's workplace.
While this is great we'd ideally like to be doing more than one lesson a week. We're currently looking for someone who could teach us or just sit down and go through what we learnt in the lesson on another evening during the week. Hopefully we'll get that sorted soon and be able to really push on.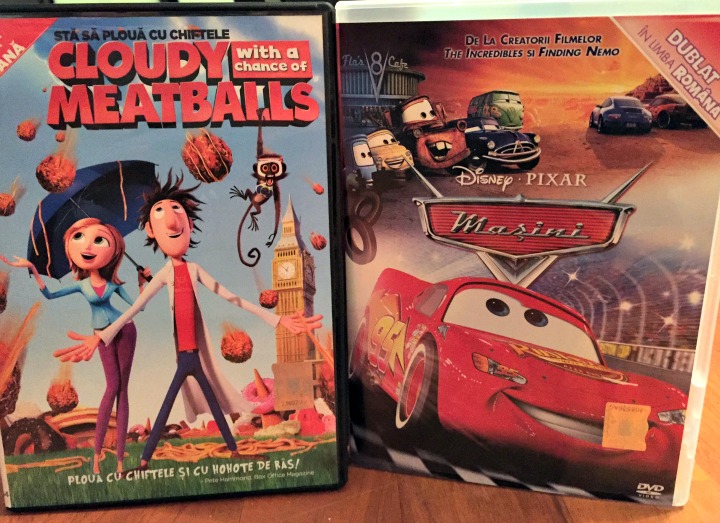 We're also trying to surround ourselves with the language. We have Romanian radio stations on in the car, I watch the football with Romanian commentary and we also pick up Romanian language Disney films we know from the supermarket to watch in the evening. There's even a Disney Romanian dictionary on our coffee table.
With Kirsty working alongside Romanian teachers we've also been pointed in the direction of some great interactive websites. The teachers use them for helping the non-native students (it's an international school) pick up the language making it the perfect level for people like us who are just staring out.
Most of all though, we are trying to speak it. Despite knowing very little at the moment we say what we can and hope for the best. We try not to let on that we don't understand when shopping and instead listen and pick up words as we go along. Surprisingly people have actually apologized for speaking in Romanian to us when they realized we were English.
Commitment
This is the commitment.
We don't usually admit to our language learning intentions and clearly for good reason based on the above.
This time you have it here in writing, we are going to commit to learning Romanian, no more excuses.
It doesn't matter that we have four lots of people coming to stay with us in the next few months, it doesn't matter that we have a few days out of the country booked, it doesn't matter that we have a crazy puppy to look after and lots of other commitments. No more excuses.
How have your language learning experiences gone? Any advice for those of us just getting started?