The Great Wall of China is amazing, simple as that but for the sake of a decent post I'll go into some more detail.
Planning our trip to China's biggest attraction was driving us bonkers, there's so much advice on the internet that contradicts each other it's enough to drive anyone mad. We knew we wanted to avoid Badaling and hundreds of coaches full of tourists and didn't particularly want to go on an organised tour. So we finally decided to walk from the Jinshanling section across to Simati, but guess what Simati is closed for rebuilding, apparently its going to have lots of hotels and even a golf course around it, just what you want to see when going to explore the wonders of the Great Wall isn't it?
While considering our options and looking at a few other locations including Gubeikou and Mutianyu we heard that people were still hiking from Jinshanling to Simati, while some people were let through and out others were being turned away. We didn't want to risk it and so decided to visit the Jinshaling section and just walk as much as we fancied before turning around and heading back to play it safe.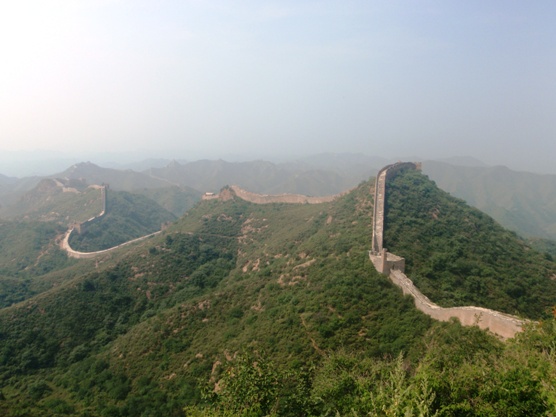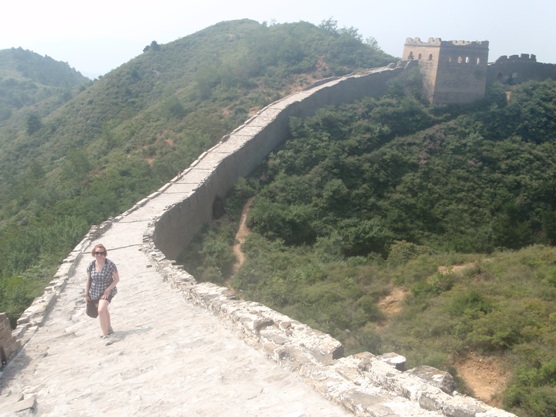 The next problem was sorting out our transport to the wall, naturally we chose the cheapest option and decided to catch a bus from Dongzhimen long distance bus station to Miyun and then get a taxi from there. We read a few posts about the Great Wall and how finding the buses was difficult but we arrived at the station to find a large map showing everything we needed to know. We found our bus stop easily complete with bus and driver ready and waiting to go. We handed over our 15 Yuan each and off we went, hardly the struggle we'd anticipated and a reassuring start to the day.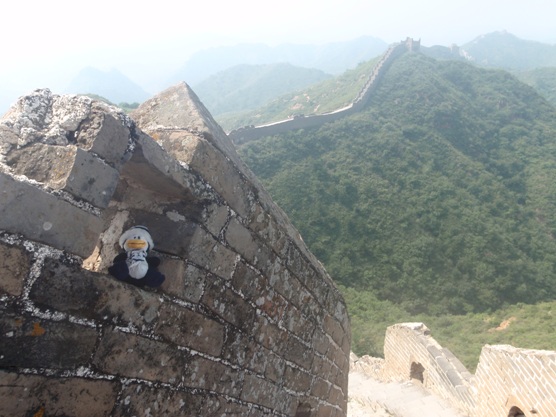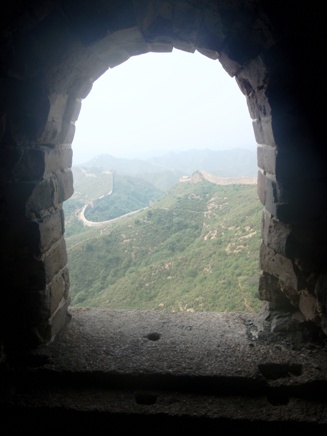 When we made it up to the main part of the great wall we were surprised to be greeted by a number of banners. For a moment we thought it was just annoying advertising but we soon realised that there was actually a marathon going on. These guys were really going for it and we couldn't help but cheer on every one of them who struggled past. Luckily for us and the runners they were only using a small section of the wall, we soon had the wall to ourselves, for a little while anyway…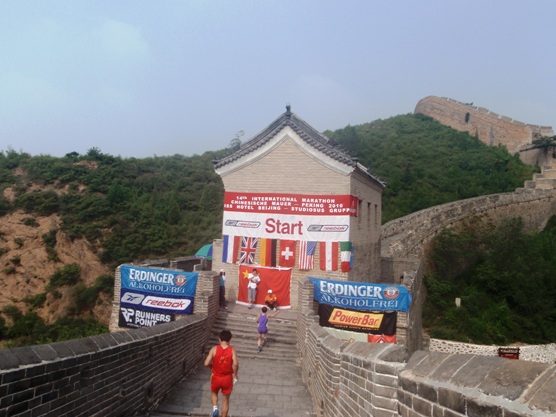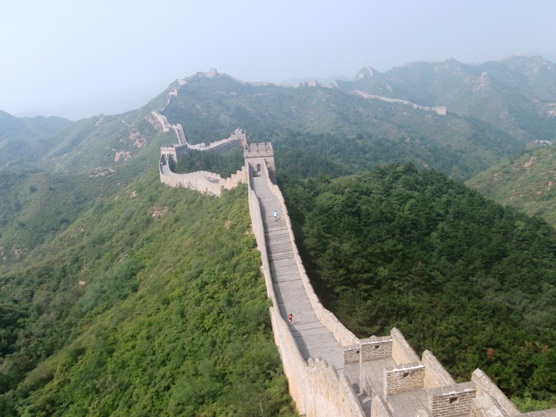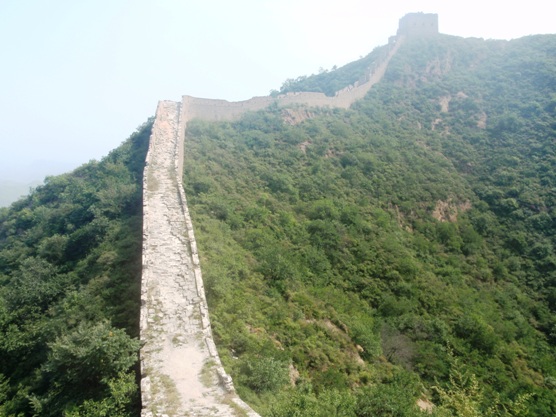 Climbing down some of the steeper steps a Chinese lady offered to help Kirsty down (I was too busy playing man and storming off ahead) which was very nice but then she started following us back the direction she had just come from.  She stayed with us for around half an hour and even when we tried to lose her in the towers and make a break for it she still came chasing up behind. Eventually I told her we wanted to carry on alone and out came the souvenirs. When we refused she almost began to cry, from the point we left her she must have watched us for a good ten minutes. We should have taken a picture really but we were afraid it would cost us later on. We later saw her 'helping' someone else who also looked as happy as we were to have a follower.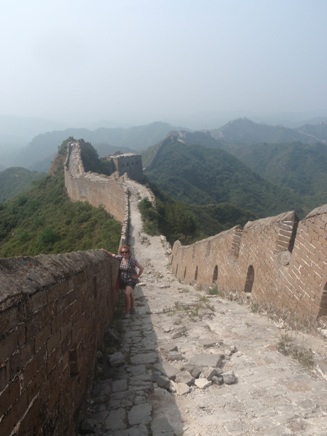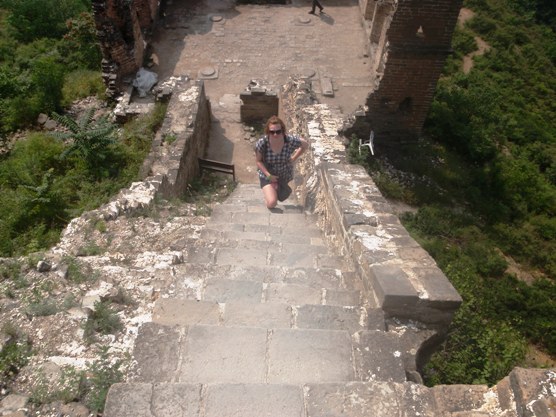 The Jinshanling section of the Great Wall was amazing and with many people choosing to visit the easier to reach parts of the walls it's easy to find a bit of space and enjoy the wall peacefully. The views can't be done justice in any picture, from the highest point you can see the wall snaking across the mountains for miles and I could have sat there all day. With a driver waiting though it was time to head back and both of us walked back down to the car park feeling very satisfied and agreeing that it had probably been the best day of our adventure so far.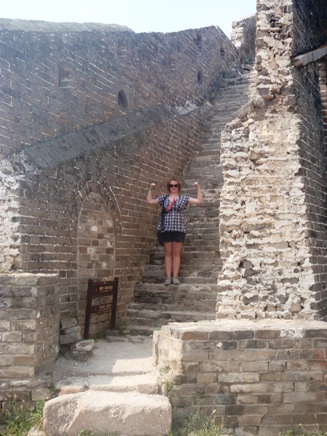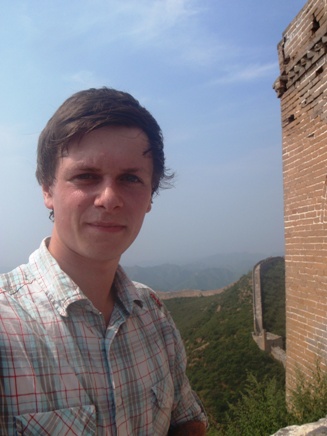 We finished the day off with another Beijing must – Hot Pot. Straight across the road form our hostel is a local place we had been meaning to eat at the whole time we have been here. Beef, Lamb, Sweet Potato, Spinach and Mushrooms cooked in our own 'hot pot' filled us back up after the mornings walking although Kirsty wasn't a big fan so a packet of Oreo's was to follow…..classy.