After vinpearl land 4 years ago we were quite excited to experience another waterpark, something we really can't do at home with England's awful weather. We had read a couple reviews for Wet 'n' Wild and they seemed to be quite positive. Looking at the website they boast 22 slides and 7 pools and it is the biggest water park in Eastern Africa – it all sounded pretty good!
We had read that although the park opens around 10 although nothing really gets going for about an hour so we hopped in a tuk tuk for a sketchy ride to Kedunchi wet 'n' wild, arriving around 11.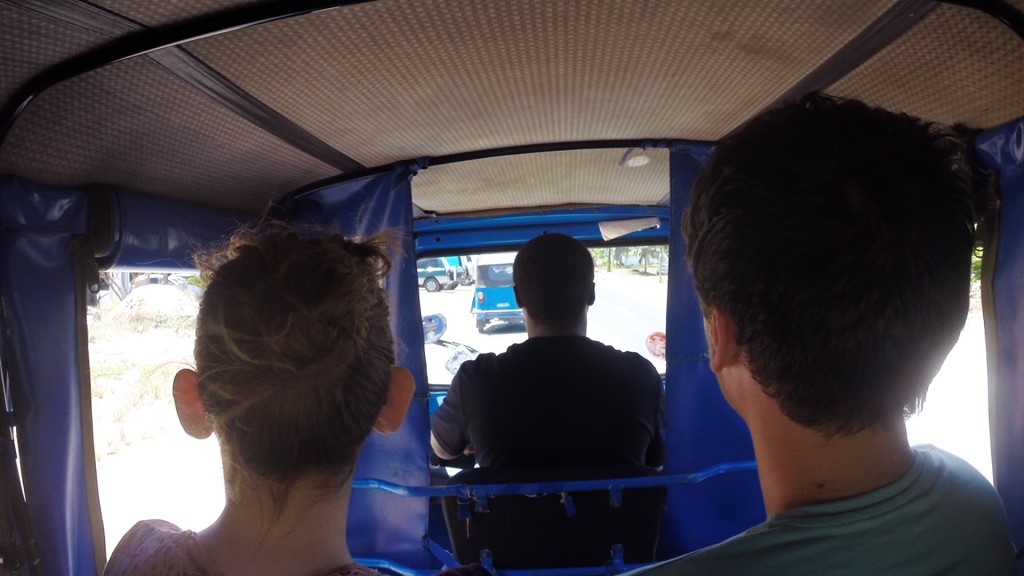 When we arrived we spotted only 1 other tourist, about 5 other adults and over 100 school children – I wish my school had let the girls go somewhere like that for the day! We pretty much had the park to ourselves however because of this the slides weren't working and it looked like they hadn't been turned on in a while!
We asked if the slides would be turned on today and got a very confused answer of yes they are on now just wait. So we did thinking they would be on any second, half an hour later there was still no water flowing. Maybe we heard wrong? Debating whether we should get in the water or maybe leave we asked again, again they said wait soon they are on….
Feeling optimistic we decided to hop in the water, the water which was at least a foot shallower than what it should have been. This was not a good sign, I think the park hadn't been used in at least a week and they had let the water just evaporate away. This wasn't too bad in the main pool (the only real pool they had) but was pretty dangerous in the slide pool which now looked pretty painful if you exited the slide a little wrong.
With a little more pestering we noticed that 3 slides were now switched on – YAY! However to use them you would need to hire a ring – BOO! At least we wouldn't hurt our arses on the way down!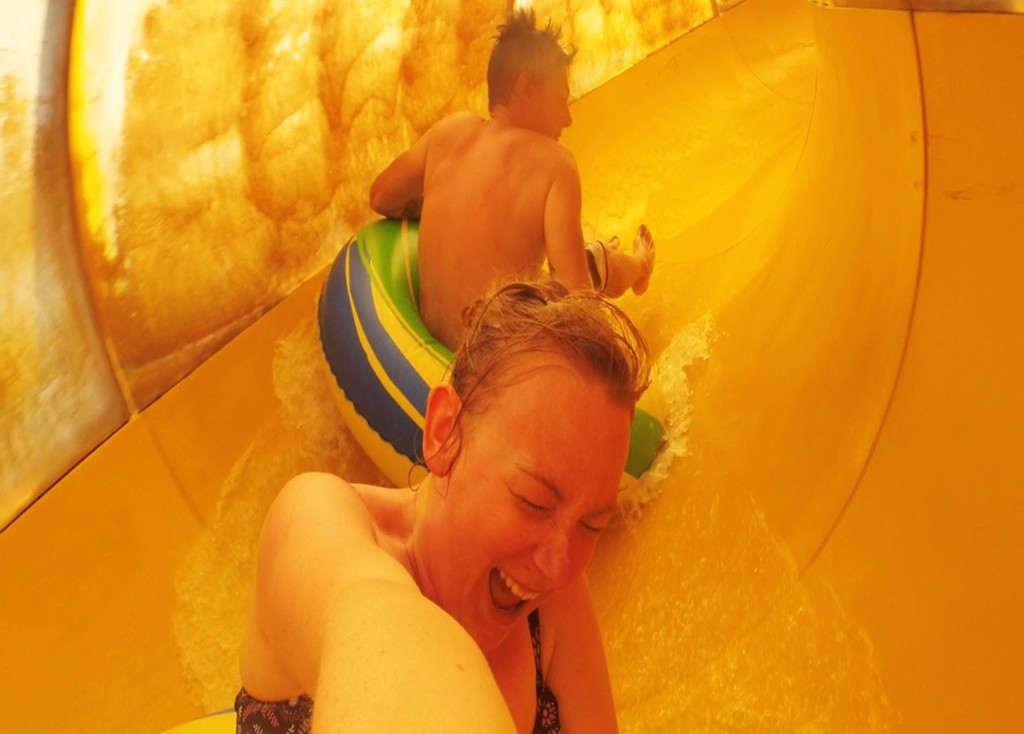 We were getting in the swing of things and everything was going alright until we decided to race each other on one slide – this slide is VICIOUS! With both of us getting massive wedges and my pants nearly disappearing completely! That might be the reason that NO local had been on it so far!
One good thing is we could pretty much do what ever we wanted on the slides – they certainly didn't care if we went down together! So we had lots of fun being a little naughty!
The pools aren't covered at all so you need to make sure you keep putting sun cream on… or you might look like this!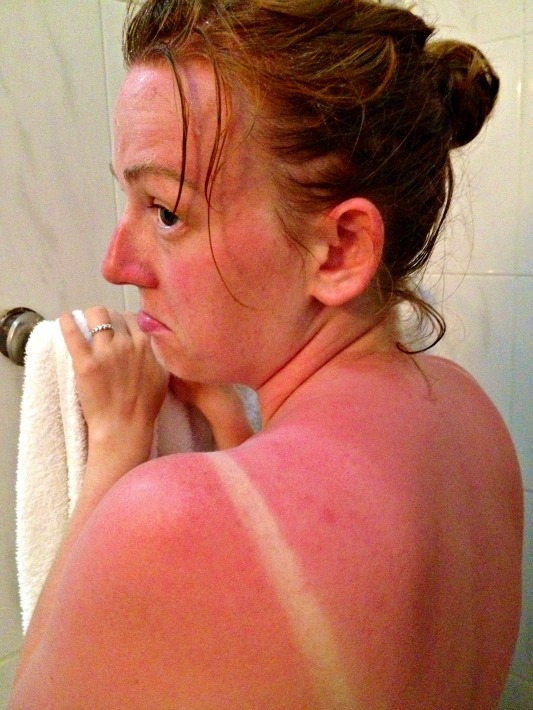 Information:
Entrance fee:
12,000TSH weekdays
15,000TSH weekends
Can also bundle with lunch
19,000TSH chicken and soda lunch
Extras:
2,500TSH rubber ring hire
5,000TSH locker hire (small can only fit your valuables in!)
If you are staying in the Kunduchi resort it's in your back garden and is included in your accommodation price!
If you were really really bored I would suggest going here – but really the sea is just as fun and cimpeltely free! It might be better at the weekend or if the pools were actually full of water….