Every so often I get the craving for a new tattoo and being in Thailand, surrounded by advertisements for bamboo tattoos, I promised myself I wouldn't leave the country without one. A souvenir, one I'd find very hard to lose but also doesn't take up any space in my backpack.
Last night we went out to our favourite restaurant and decided to head onto Khao San Road to check out some of the tattoo shops, you know, just to have a look around…
…Guess what happened?
Before you panic, I didn't just dive straight in and pick something from a book, I had been eyeing something up about for a while that I had saved on my Iphone.
The reason for going with this (other than liking it obviously) was that I wanted something small and simple, I've got lots of other big ideas I need to save skin space for.
So right there and then I got my tattoo fix for the year and experienced getting a bamboo tattoo in Thailand.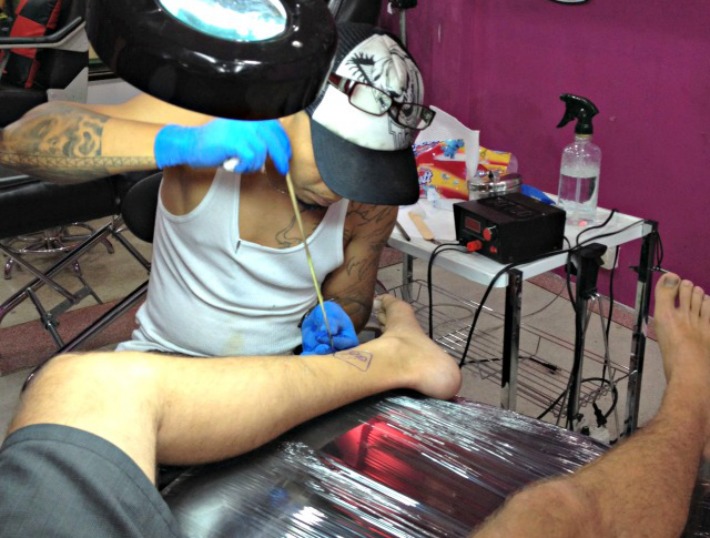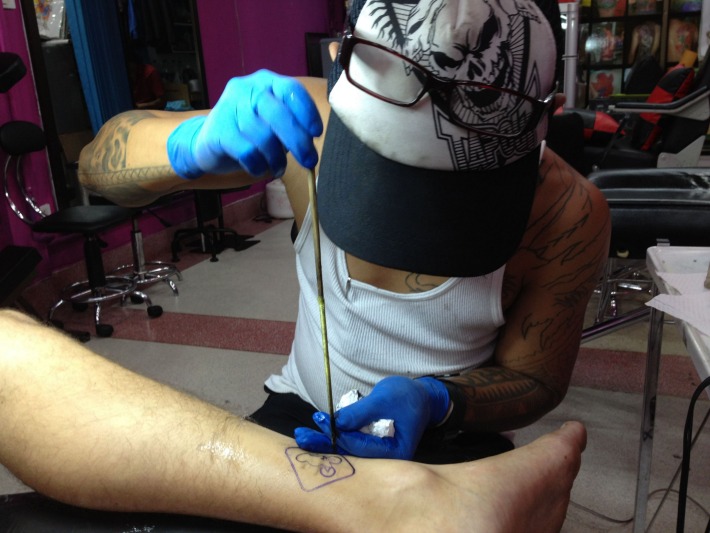 The whole thing took about 40 minutes from start to finish and didn't hurt nearly as much as I had expected.
The biggest positive however was how clean the whole process was, no blood at all during of after 'the stabbing' . In the following hours and days it was not nearly as sore as machine tattoo's either.
As much as getting ink forced under your skin can be, it was a very pleasant experience.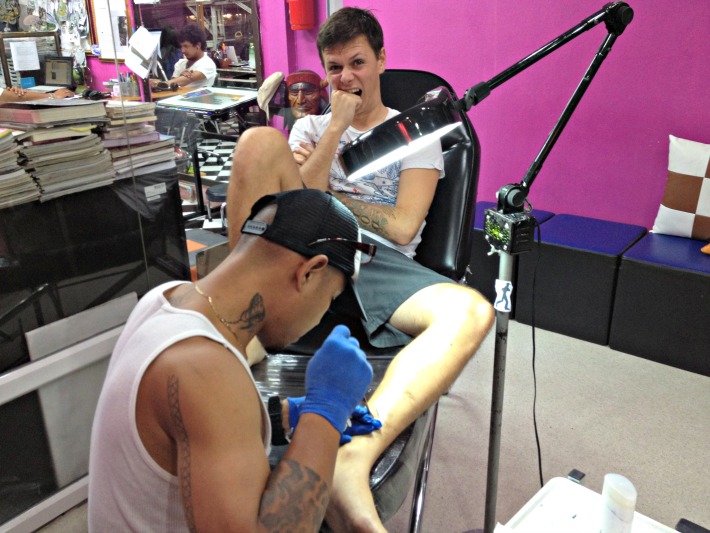 If anyone is interested in getting a Tattoo on Khao San Road then I can happily recommend Up 2 U Tatoo on the second floor opposite Rikka Inn Hotel.  I spent a long time going through their work and the quality was very good, it was very hygienic and everyone was very helpful.
Update 3 Years Later
For anyone who has stumbled across this post who is considering getting a bamboo tattoo, I thought it might be nice to have a little update as it's been a few years. This is how the tattoo currently looks with no after-care whatsoever…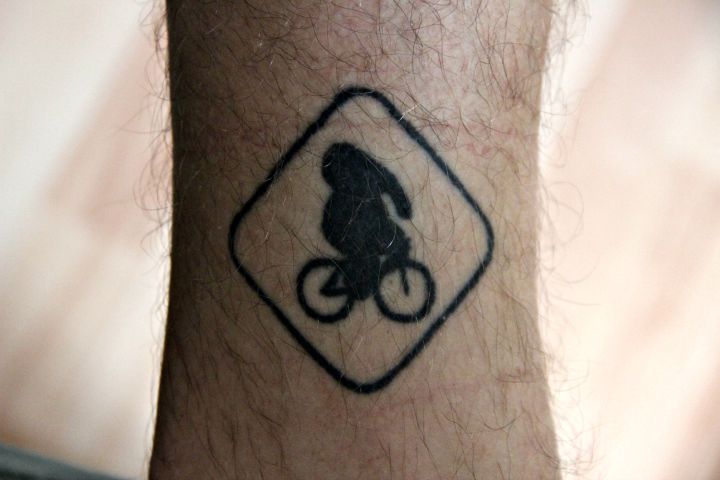 If you want to see a short clip of what it looks like being done check out the clip here Or maybe you've already had one done? How did you find it?