Arusha is usually the starting point for your safari but with most of people staying in luxury resorts on the edge of town they may not get to experience any of actual Arusha
I feel sorry for them. They're don't get to eat at Khan's BBQ!
Admittedly we chose Khan's because it was dark and we were feeling lazy, whilst staying in Arusha we noticed it right behind our hotel and decided to give it a go on our first night.
As we approached the auto spares shop by day and roadside BBQ by night it was very busy with both tourists and locals alike. There was also a steady stream of cars pausing to pick up takeaway, all the signs were showing that this place must be good.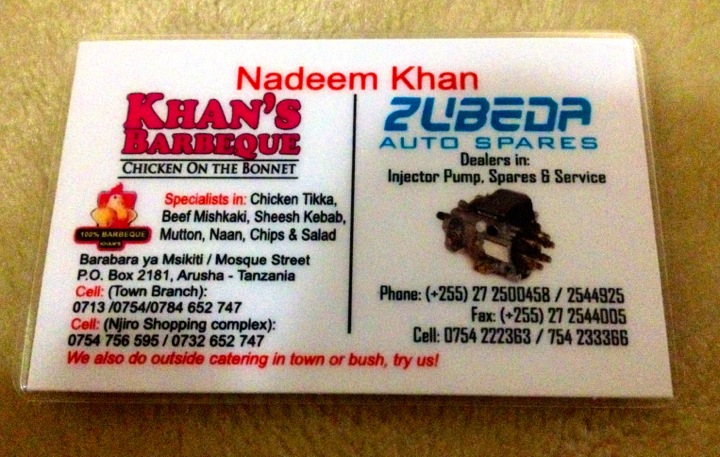 Restaurant or Auto Spares Shop?
With all the food on display we didn't have a clue where to start but after being greeted with a big smile and "hello, how are you? Have you been here before?" We had the whole menu explained to us and we decided to go for two mixed grills before grabbing a drink and a seat.
Once your food is ready you're called over to help yourself to the buffet style salad. It's all lovely but don't go too mad as there's lots of food to come.
Then came the main attraction. Laid down in front of us was a big plate of delicious BBQ chicken along with mutton, beef, a plate of chips, naan and some very filling Zanzibar pizza.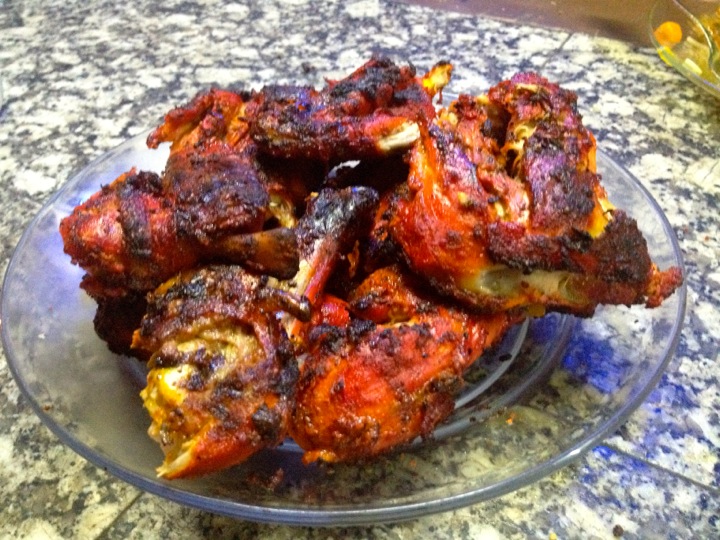 Delicious BBQ Chicken
We couldn't finish the mountain of food but that's no reflection on the taste, if we had the room we would have ordered the same again. The reviews we read were good but we were still blown away by the quality of the food and for 22,000TSH including drinks, it was also a complete bargain!
To put it simply, you should go here! We did every single night we were in Arusha.