Continuing on just 2km further down the road from Cisnadie you'll come across Cisnadioara and immediately spot it's fortified church looking down over the rest of the village. The church, 10km in total from Sibiu, sits atop a 100m hill and takes just a few minutes to reach from the car parking spaces below.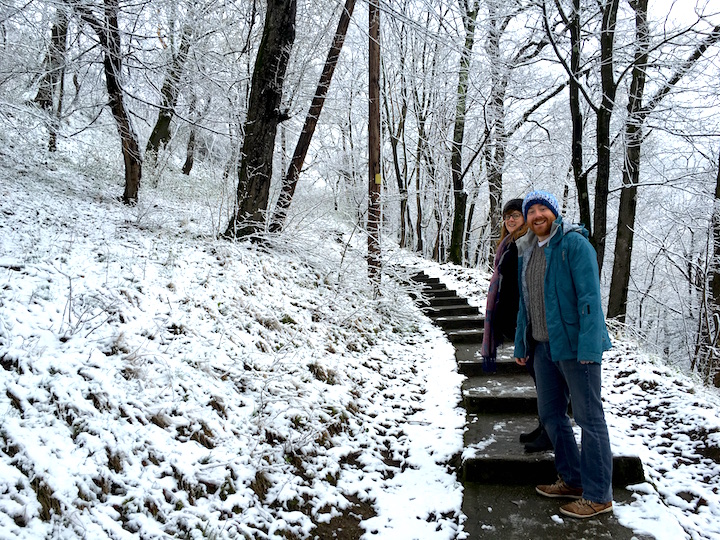 Steps up to the Chruch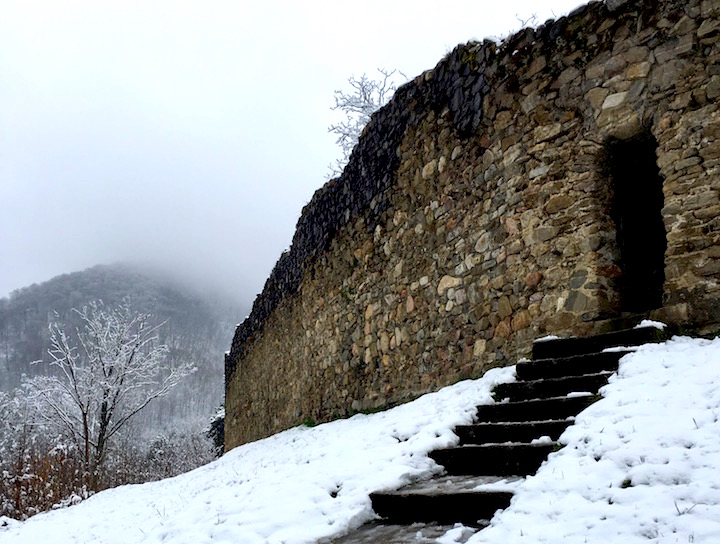 Approaching the fortified walls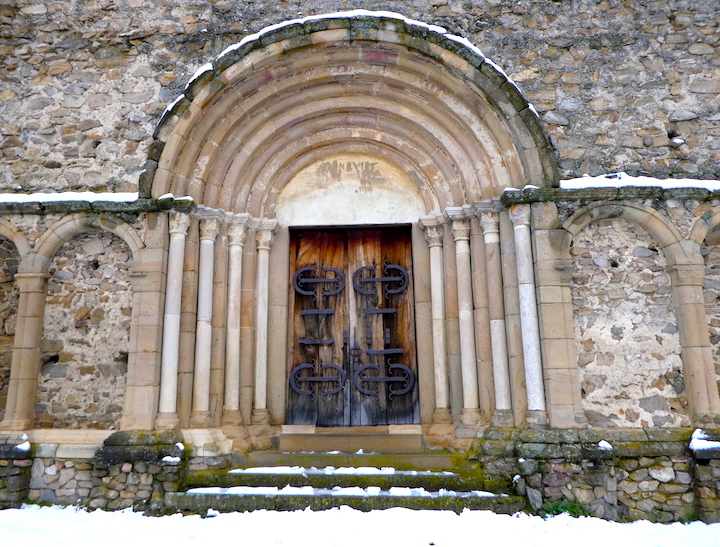 The main church door
With its existence first documented in 1223, this fairly modest church is mostly worth the visit for the views it offers over the surrounding area. The grounds within the walls are much larger than the church itself and with a number of benches, views over the mountains behind and the village in front, this makes a lovely stop to enjoy a drink or snack before hitting the road again.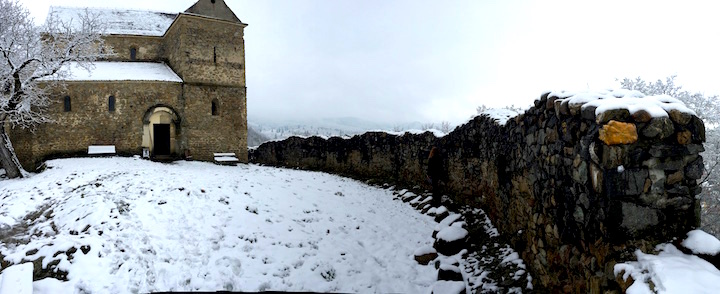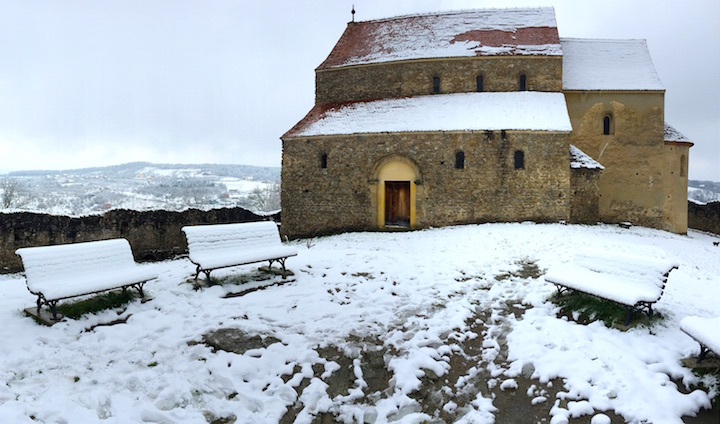 The front and back of the church
Tickets for the church cost 5 Lei (£0.90) and are bought from the small kiosk at the bottom of the stairs leading up the hill. Parking is easily found just in front of here by following the main road through Cisnadioara. As the church is visible the whole time simply keep driving towards it until you spot the parking signs.
Remember to visit this church as part of a trip from Sibiu including the Cisnadie Fortified Chruch.
Have you been to this church? What did you think? Perhaps you know somewhere else nearby we shouldn't miss next time?