Despite admitting knowing nothing about Padang Bai we ended up agreeing to go diving during our stay.  How did we know if it would be any good? Well, the people at The Lemon House told us it was all right so why not?
Recommendations are always good so we followed their advice and booked to go the morning after arriving with Blue Bubble Diving. We sorted out all the gear the night before and didn't have to worry about anything on arrival other than getting on the boat.
Before we even set off I overheard the divemasters talking about sharks and had to ask: "Are we likely to see any today?"
"You'd be very unlucky not to see sharks" was the reply. Amazing.
The trip was to two dive sites no more than 15 minutes from the bay, Tanjung Sari just in front of Padang Bai harbour and Jepun out to the left.
Our first dive was the closer of the two and as we drifted quickly along the bottom it was clear we were going to face quite a strong current.  I kept a close eye on Kirsty as it was the strongest current she has had to deal with so far but it still didn't compare to my scare in Donsol in the Philippines.
We were rewarded with a number of white tip reef sharks which made all the effort worth while.  We even found ourselves sharing shelter from the current with a reef shark who sat patiently in a large crack in the rocks.
To top if off as we swam away from the reef to surface we came across these guys:
During an hour on the boat relaxing in the sun for our surface interval I began hating myself for having a flight booked home for so soon, why were we giving this up?
The second dive at Jepun included an artificial reef and a small wreck hiding lots of little fellas for you macro people out there but perhaps the most interesting, perhaps I mean startling, thing we saw was a tourist submarine cruising past us with lots of pairs of eyes and camera lenses peering out the small windows. We also got lucky and saw another couple of reef sharks which we were later told don't normally hang around that area.
Diving with Blue Bubble was great and considering we were unsure about diving in Padang Bai it turned out to be somewhere I would recommend to everyone.
Our divemaster also took photos throughout both dives, which were given to us for free at the end of the day, here's a sample of some of the best.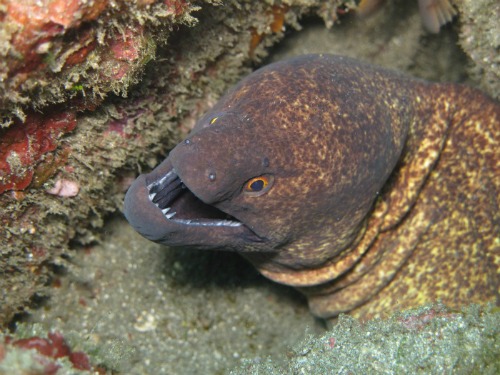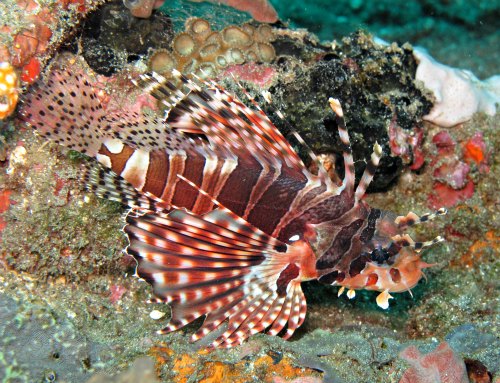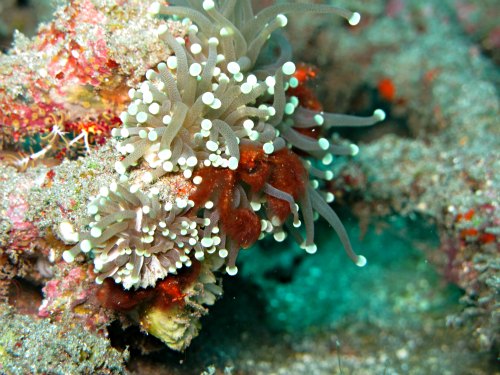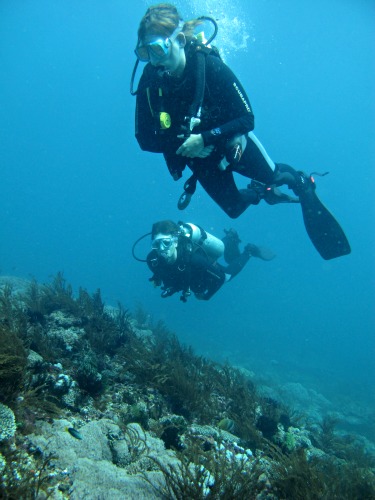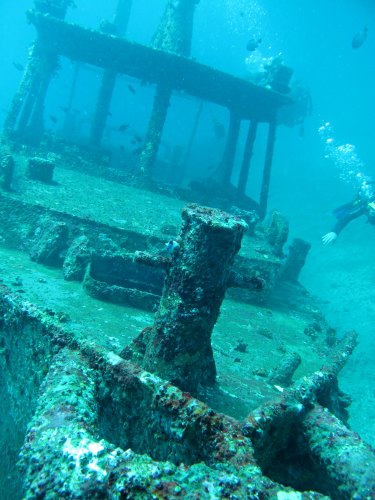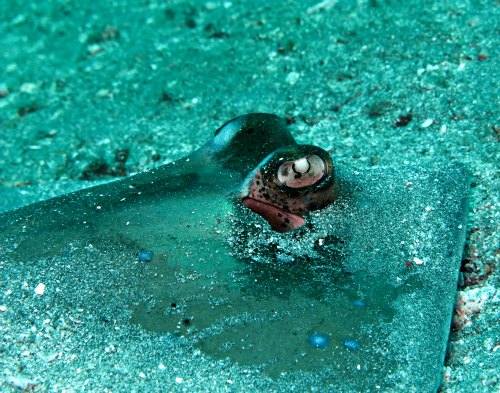 Thinking of diving in Padang Bai? Do it!