When we first started researching what to do in Tanzania one thing that kept coming up time and time again – going on safari, hardly a surprise. Tanzania has 15 national parks 14 wild life reserves and 3 marine parks. Giving tourists a perfect opportunity to spot the big five and a whole lot of other exciting animals. It's amazing to get so close to things I would usually only be able to see on television or in a zoo.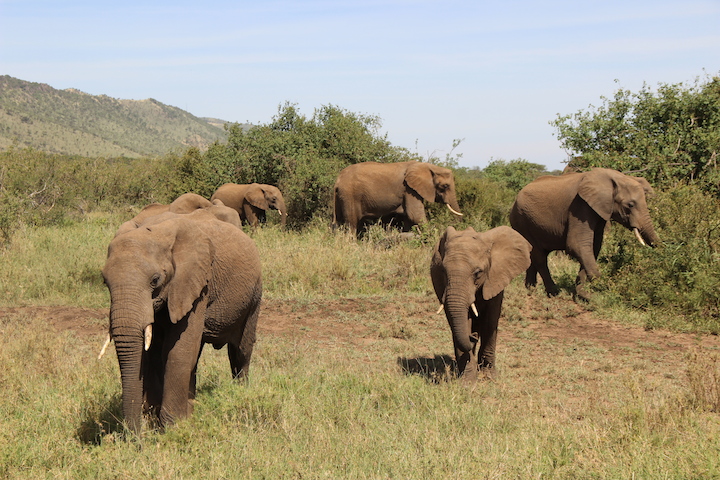 Elephants, elephants everywhere!
 There are a few things however I never thought of when dreaming about going on a safari, things the tour operators won't tell you:
You will be sat in a car for most of the day
Most of your waking hours on safari is spent in the car. You will drive along lots of game trails searching for the next animal to stumble across your path, sometimes you might drive for an hour without seeing a single animal. Your routine will consist of stand up look put of the top to spot an animal, sit down drive along a bit then stand up again! It's great fun
You will be in for a bumpy ride
Between parks you will cover large distances and most of the time you will be on bumpy, dusty roads. In the park the roads are equally bumpy but that's expected! Girls make sure you are wearing a sports bra!
You will get fat
After number 1 (sitting in a car all day) you will then eat a three course meal and the portions are massive! Breakfast and lunch are equally generous which lands up with you eating a whole lot with little or no exercise! Surprisingly I was always pretty  hungry when it came to meal times though! Maybe you do work out constantly bracing yourself against  the bumps! Or doing all those squats standing up and sitting down?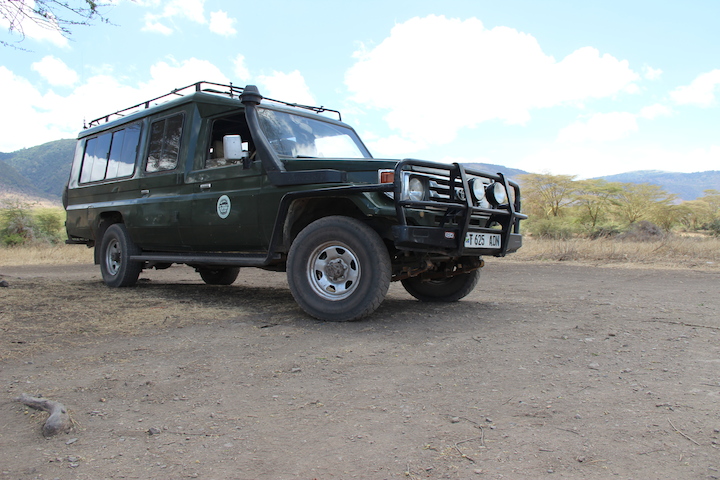 Ready for a bit of cabin fever?

You will start singing lion king songs
They will pop into your head completely unbidden but within 5 hours of starting the safari I had been singing' I just can wait to be king' and a huakanmata whenever I saw pumba! After the safari all I wanted to do is watch the lion king and listen to the sound track!
You will wake up at 6.00am
Even if you are not due to go off until a bit later than that you will wake because the whole camp is up and about. It's better to do an early drive as the animals are active and moving around – it's also cooler but mostly it's the only way you will fit in the drives! But don't worry you can sleep in the car between parks (or at least try, see point 2).
You will see hundreds of stars!
Look at this: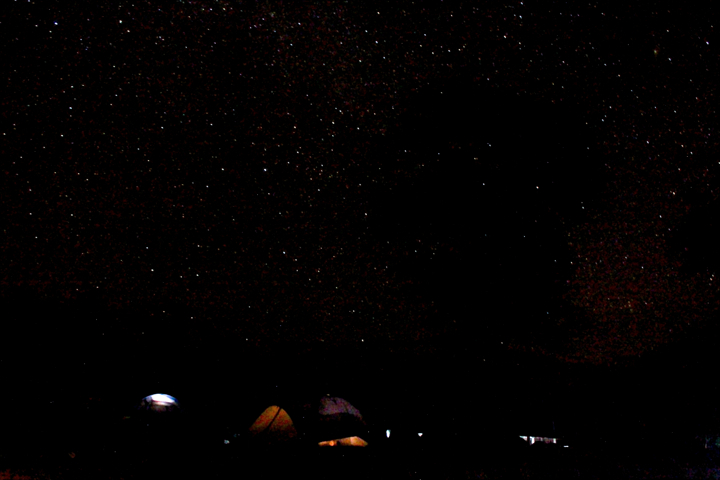 At the public campsite in the Serengeti
This was one of my favourite parts of the camping experience! I have never seen so many stars and so clear. This is what happens when you have zero light pollution! I would love to experience that again!
You will start hallucinating
Every rock will become a lion, every tree will become a giraffe – everything will morph into an animal so much so that when you do finally spot an animal you will second-guess if it is actually real!
Now I'm going to look back at pictures and watch the Lion King!