By Andrew Tipp
Gap year volunteering gets a bad reputation sometimes. Every year thousands of teens and twenty-somethings head out to see the world, to experience different cultures and make some kind of personal, significant contribution.
But they have to overcome some pretty stinging arguments and criticism before they do; from the media to the proverbial man in the street, a lot of opinions and viewpoints fly around questioning the merit of travelling abroad in an attempt to do some good.
There are a couple of problems with this. First, a lot of these criticisms don't make sense. Second, many young people can believe them and be put off volunteering.
So what are the uncredible criticisms, the questionable queries? Here are five of the most common claims countered.
1. Volunteers should just send money abroad
You hear this all the time. 'Don't go yourself, just send money'. It's a ridiculous argument. Why? Because most volunteers do give money. They pay for projects, they invest money into local economies. Oh, and they also give their time.
'Just sending money' is essentially charity. Which, again, a lot of volunteers contribute towards as well. A lot of them also pay for sustainable projects in the form of Foreign Aid – through their taxes.
Anyway, all these things miss the point of volunteering, which is to see the world and experience cultures by giving up time and money and immersing yourself in one specific place. None of which can be accomplished with a credit card and website payment screen.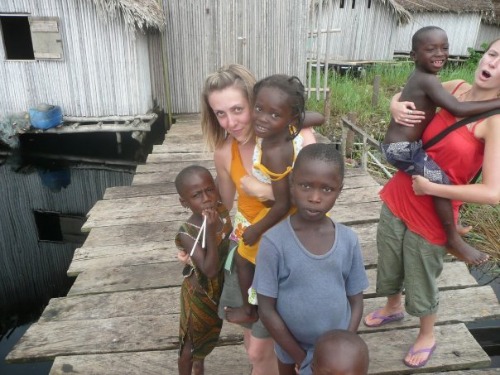 2. 'Voluntourism' is selfish – local communities don't benefit
This is another line which misses the point most volunteering projects, which is to act as a cultural exchange. By putting UK volunteers in often remote and rural schools, orphanages and communities, Westerners are gaining a cultural experience – but so are local kids.
By meeting and befriending UK volunteers, some kids in Peru or Ghana can learn about a world beyond their own. This isn't a messiah/missionary thing; it's a fact: in poor developing villages not everyone has the internet. Local kids will meet young people from different cultures, ethnicities and religions. And they will be fascinated. And that's worthwhile.
3. All volunteers are 'Gap Yah' rich kids
It's a stereotype that gap year volunteers are all rich, privileged teenagers who either didn't pay their way or don't care about their placement. Or think they're saving the world. Or all three.
This cliched view of volunteers just isn't true. About 80 per cent of volunteers raise money for travelling through fundraising, working, applying for bursaries and budgeting. They pay their way and then some.
Yes, of course there are some wealthy 19-year-old Gap Yah kids out there that will bore everyone at university the following September with their 'anecdotes' from Malawi – but these are the minority, not the majority.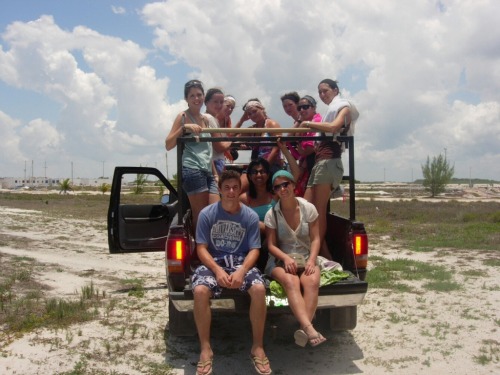 4. Volunteering projects don't give you any real skills
Seriously? This is just a crazy argument. Volunteering takes you out of your comfort zone and puts you down in a place where you need to learn new skills to survive.
Volunteering teaches you to budget, manage, be organised and take the initiative. It allows your to build confidence and self-esteem, to accomplish things you never thought possible when you flew out. It genuinely makes you more employable.
Even if you're working on a menial task in a laborious role, you're still going to take something constructive and positive away from that experience.
5. Volunteers should just stay in the UK and work on projects there
Wow. Just wow. As I pointed out earlier, volunteering abroad is partly about experiencing the world, discovering and exploring other cultures, traditions and wildlife. Obviously, that's not going to happen by volunteering somewhere down the road, is it?
Does that mean local UK volunteering isn't worthwhile? No. Why can't you do both? In fact, it looks like UK volunteering has increased in recent years, so maybe domestic volunteering might one day compete for coolness with placements abroad?
Of course, there are lots of valid criticisms of the volunteering phenomenon. It's a largely unregulated industry, and questions over the merit of certain projects, the ethical concerns of putting unskilled volunteers in skilled positions, taking jobs from locals, the trustworthiness of some companies, and the treatment of both locals and volunteers… All these are justified challenges and these issues should be raised.
But it's important to sort the real issues from the imagined ones, and there are plenty of worthwhile volunteering programs abroad offered by gap year travel companies.
What do you think of my arguments above? What have I missed that you'd add? Let me know by leaving some comments.

About the author
Andrew Tipp is a writer, blogger and editor. He used to work as a travel editor for advice and community site gapyear.com, and has spent more than a year backpacking and volunteering around the world. His favourite countries are Bolivia and Sri Lanka, and he would love to visit the Malay Archipelago.