If you go to Italy you expect great food, the same goes for France and Spain but what about other European countries? I went to Slovakia with few expectations about their food after all, who ever talks about Slovakian food?
Well, it turns out we all should be.
During my time in Kosice my taste buds were treated to some incredible food and many dishes like nothing I'd had before.  Here are just a few I would recommend should you find yourself in Slovakia any time soon.
Bryndzone pirohy
This was my favourite dish, confirmed by the fact I had it three times in four days. It's potato pasta made like ravioli. It is usually filled with sheep's cheese and topped with crispy bacon and sour cream. You can also find it filled with red cabbage or shredded beef.
And yes, I did say potato pasta. It's delicious.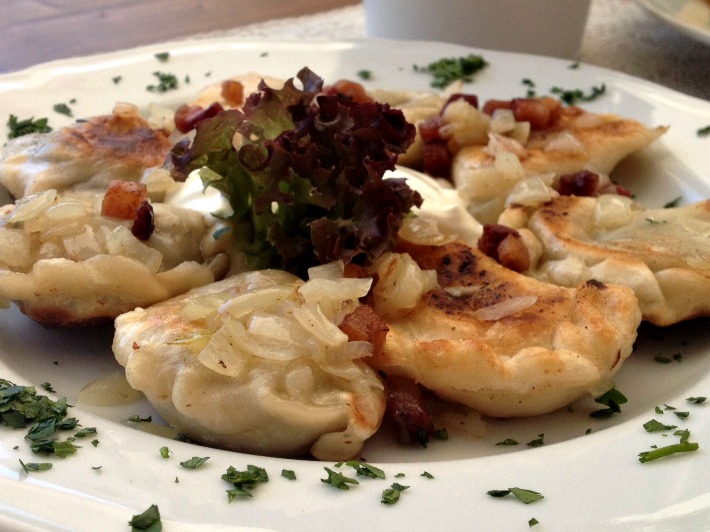 Bryndzone Halusky
The ingredients are the same as the first dish, potato pasta, sheep's cheese, bacon and onions however it's more like Gnocchi. This time the sheep's cheese is the sauce instead of stuffed inside the pasta. It's incredibly rich but very tasty at the same time.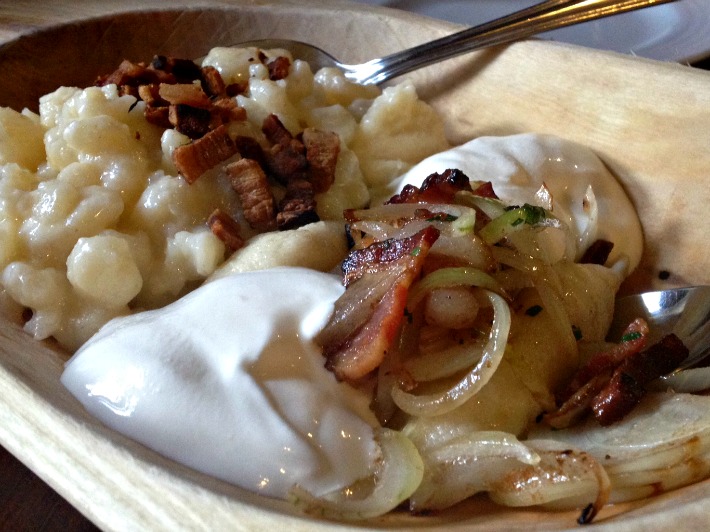 Šúľance
This is a sweet main course, which meant I was in heaven!
Bigger than the pasta in the Halusky dish but with the same consistency. It's covered – and I mean covered in poppy seeds and served with vanilla cream. The portion is so large it can easily be shared between two people.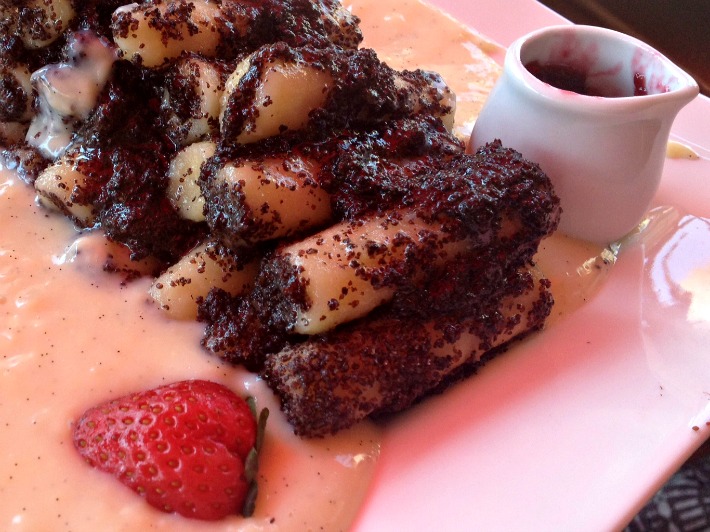 Pancakes
Not the most interesting name but the Slovaks make them again from potato rather than eggs and four. We had a couple of different types whilst in Slovakia including poppy seed and pear jam as well as a savoury one with pesto, mozzarella and tomato.
There were plenty of interesting combinations I'm yet to see anywhere else.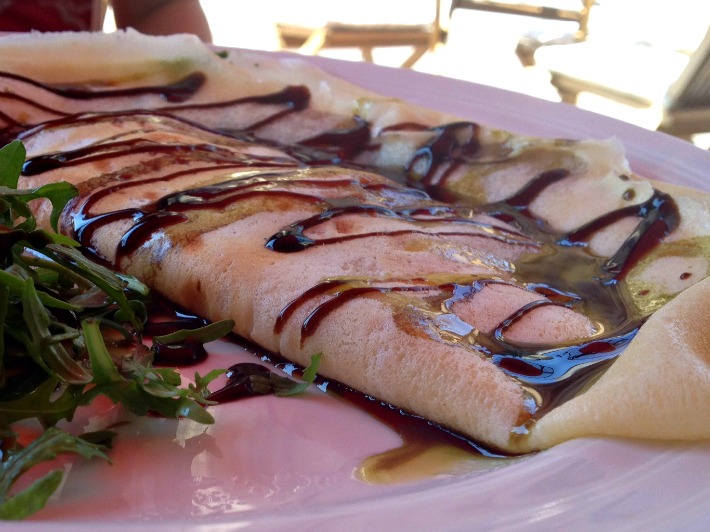 Kofola
(The added bonus for this post). This drink is only made in Slovakia and is very popular with the locals, it's like cola and pepsi but a little more bitter. Perfect to wash down the dishes above.
Have you been to Slovakia? What was your favourite dish?