It's that time again… We've been back in the UK for nearly two months now since finishing our ski season in Austria and it's about time we committed to some new travel plans. And of course by committing I mean sharing them on here (and facebook, nothing is real until it's Facebook official).
The fact I've already mentioned 'travel plans' means you've probably worked out that we are hitting the road again. Despite using that phrase over and over again the past few years, this time you should take it far more literally.
During our brief time back at home we've been acquiring a few, what I would call, more substantial belongings. Basically, we've been spending like crazy, not something we'd usually do before starting a new adventure.
Where has all our cash gone?
A Vehicle
Last time I bought a car was 10 years ago, about 2 days after passing my driving test. I've driven plenty of times since but usually in hire cars or as an additional driver on my Dad's car. Fair to say; I'm a little rusty when it comes to knowing what to look for when buying a car and my complete lack of interest in them doesn't really help either.
After hours and hours (and more hours) of research we finally settled on a car and came home with this: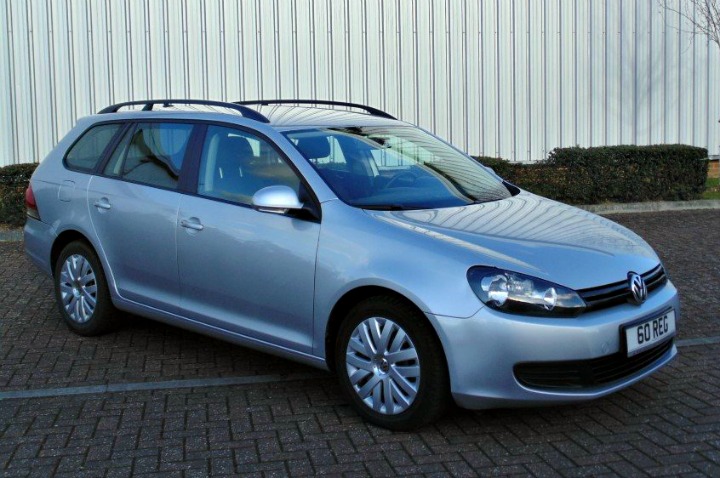 VW Golf Estate
Camping Gear
There's no point in having such a big car unless you've got plenty of stuff to fill it with, so next came the camping gear (those travel plans becoming a bit obvious yet?). The tent we had sounded out luckily became available on a second-hand website, not only had it only been used a couple of times, but it also came with pretty much everything under the sun related to camping. We got the tent, storage shelves, gas stoves, lamp, deluxe blow-up mattress, wardrobe and a toaster all for less than the RRP of the tent.
Admittedly some of the extras are a little over the top and might not make it into the car but still… a bargain.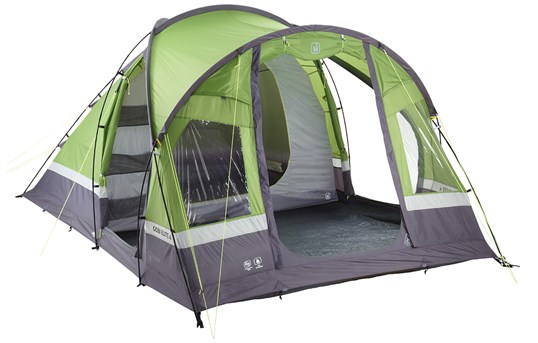 Hi-Gear Gobi 4
A Companion
If you follow us on Facebook you may have seen the update about our new friend Lola, the cuteness made it one of our most popular Facebook posts in a while. Lola is a chocolate working cocker spaniel who will be joining us from now on.
Kirsty and I both grew up with dogs and have wanted one of our own for quite some time. Obviously the last few years of long haul flights and living out of a backpack have meant this wasn't an option, we're now in the position where we can offer a happy life to a nice little ball of fluff and decided we were ready for the responsibility.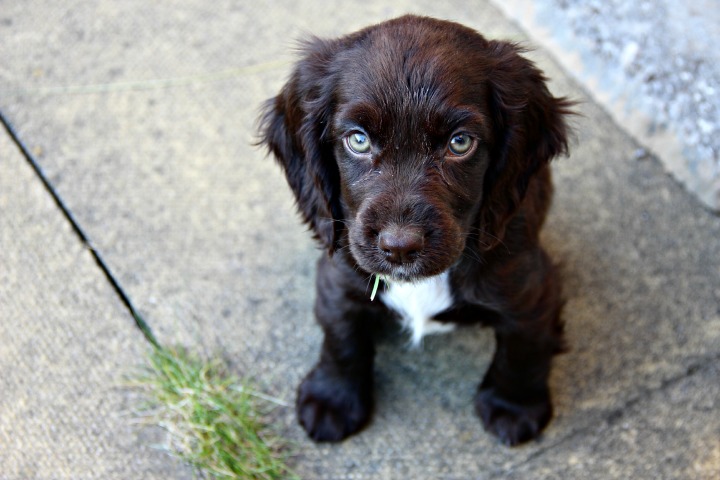 Meet Lola
But where are we going with all this stuff?
Around mid-July we'll be loading the new car (did you notice it's left-hand drive?) with what will hopefully be all of our possessions (With the help of a few early morning car boot sales) and setting off across Europe. We plan to visit places in France, Germany, Switzerland, Italy, Austria and Hungary before finishing our journey in Bucharest, Romania. We'll stay in Bucharest for maybe two or three days months years before deciding where to drive to next.
Yes, YEARS.
Hopefully you all know the story about Kirsty falling in love with teaching in Thailand before becoming fully qualified in London? Well after a year off including getting married, honeymooning in Tanzania and working the winter in Austria, Kirsty decided it's time to get back in the classroom.
Romania was already high on our list of places to visit during the summer thanks to a couple of our blogger friends writing glistening reviews of the country and it's people. So naturally when a teaching job became available in Bucharest she quickly applied. After a few Skype interviews the job was secured, in fact it was all sorted before we'd even left Austria – Sorry for keeping it a secret for so long.
The contract is for two years at a good British international school in the east of Bucharest. Kirsty will be making the transition from Business teacher to primary school teacher which is something she has always wanted to do. Our plan is to make the most of living on mainland Europe and owning a car, we have the black sea an hours drive to the east, Transylvania to the north and various ski resorts close by too.
Also being much closer to home than when we lived in SE Asia will mean we won't have to miss out on any special occasions either. Both sets of parents already have cheap flights booked to come and visit and many friends are already looking at long weekends when they'll be able to get across as well.
The next couple of years should be filled with road trips exploring Romania and the surrounding countries and we can't wait to get started.
Do you have any tips for our European road trip? Or maybe somewhere we should consider en route? Or maybe you're a Bucharest expert and can offer us some advice?